Ansu Fati becomes the youngest ever goalscorer in the Champions League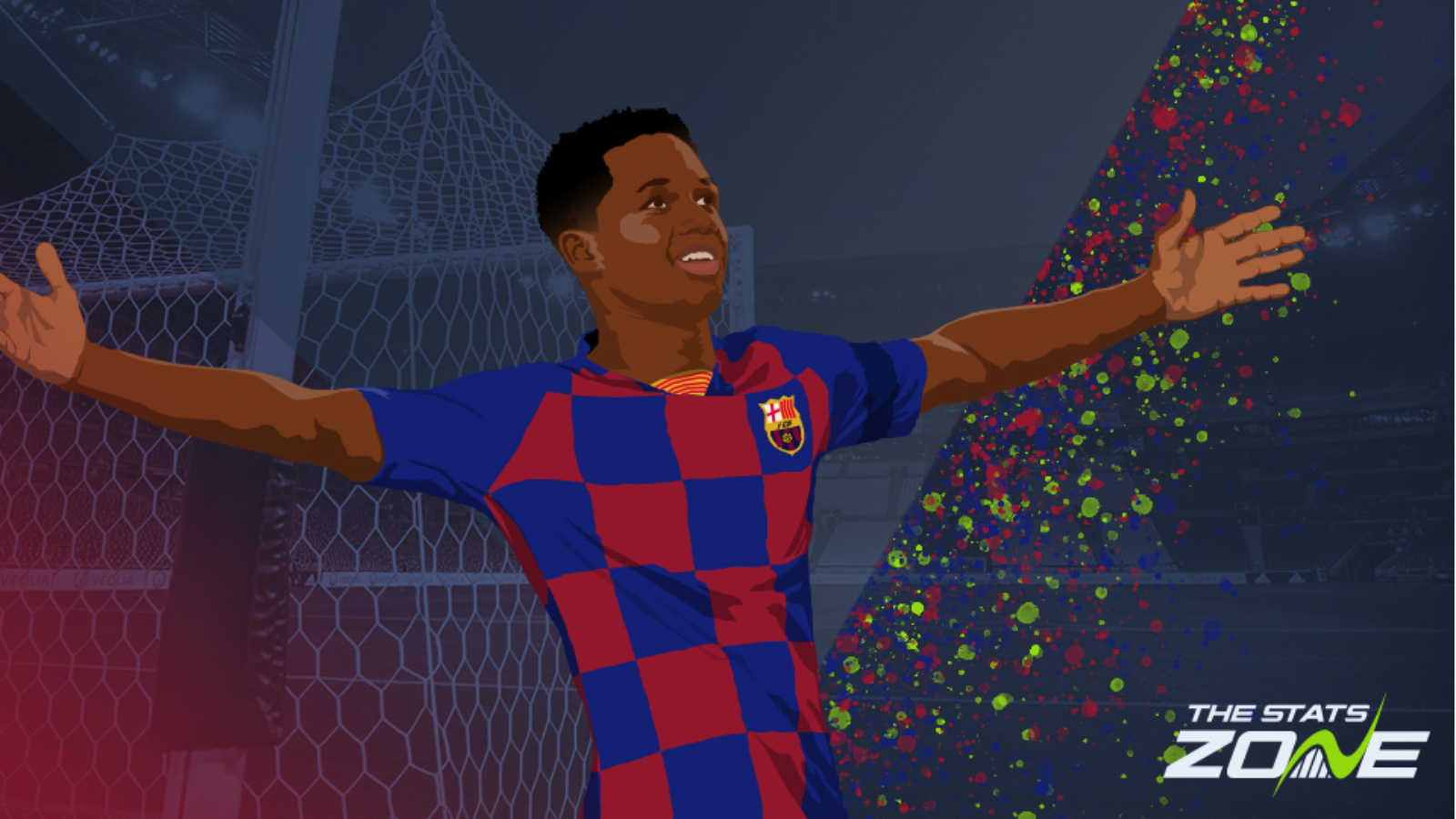 Barcelona starlet Ansu Fati made history on Tuesday 10th December when - after scoring against Internazionale - he became the youngest goalscorer in the history of the Champions League.
17-year-old Fati - who has already made two appearance for the Spanish under-21 side - has already struck twice for the Catalan giants in La Liga this season and, in finding the net in Europe's elite club competition, tops a list containing both familiar and obscure names.
1. Ansu Fati (17 years 40 days)
2. Peter Ofori-Quaye (17 years 195 days)
3. Mateo Kovacic (17 years 216 days)
4. Cesc Fabregas (17 years 218 days)
5. Bojan Krkic (17 years 218 days)
6. Martin Klein (17 years 241 days)
7. Breel Embolo (17 years 263 days)
8. Aaron Ramsey (17 years 300 days)
9. Karim Benzema (17 years 352 days)
10. Alex Oxlade-Chamberlain (18 years 44 days)

Having come on late against Internazionale on Tuesday, Fati took just one minute to make his mark in what could be the first of many goals in the Champions League. Of course, he'll have some way to go before he matches the exploits of teammate Lionel Messi, who is currently sitting pretty on an astonishing 114 goals in the competition!