All of Tottenham's Premier League hat-tricks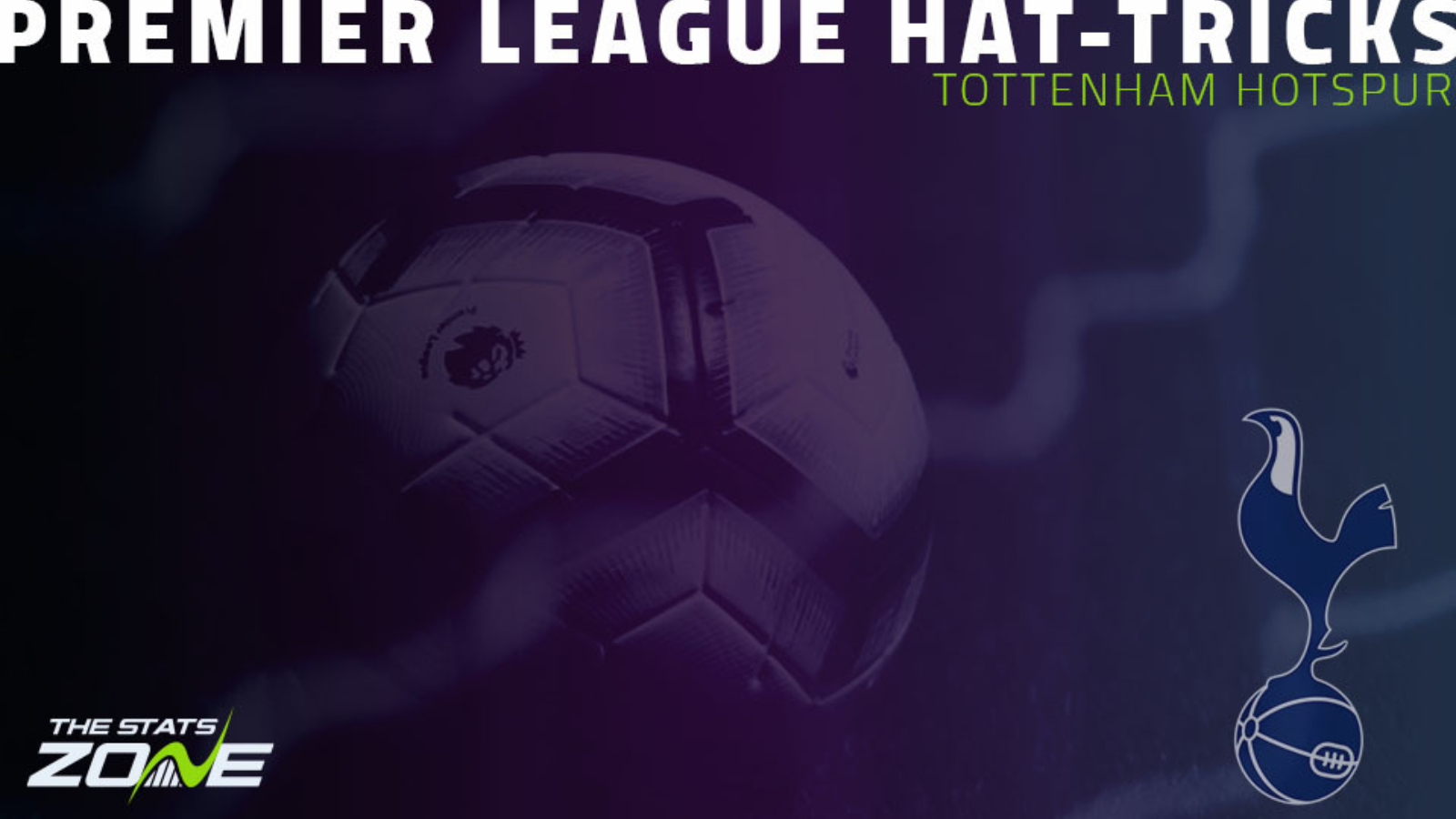 Since the 1992/93 season, Tottenham Hotspur have accounted for 25 of the Premier League's 341 hat-tricks, which ranks sixth overall. A total of 12 different players have hit the net three times in a match for Spurs with Harry Kane having scored the most hat-tricks for the club with eight.

Here's a list of all 25!
| | | | | | | |
| --- | --- | --- | --- | --- | --- | --- |
| Date | Player | Opposition | Home/Away | Result | Venue | Outcome |
| 20/02/1993 | Teddy Sheringham | Leeds United | Home | 4–0 | White Hart Lane | Won |
| 03/12/1994 | Teddy Sheringham | Newcastle United | Home | 4–2 | White Hart Lane | Won |
| 04/03/1997 | Steffen Iversen | Sunderland | Away | 0–4 | Roker Park | Won |
| 02/05/1998 | Jürgen Klinsmann | Wimbledon | Away | 2–6 | Selhurst Park | Won |
| 28/12/1998 | Chris Armstrong | Everton | Home | 4–1 | White Hart Lane | Won |
| 11/03/2000 | Steffen Iversen | Southampton | Home | 7–2 | White Hart Lane | Won |
| 25/11/2000 | Les Ferdinand | Leicester City | Home | 3–0 | White Hart Lane | Won |
| 12/01/2003 | Robbie Keane | Everton | Home | 4–3 | White Hart Lane | Won |
| 06/12/2003 | Robbie Keane | Wolverhampton Wanderers | Home | 5–2 | White Hart Lane | Won |
| 18/12/2004 | Jermain Defoe | Southampton | Home | 5–1 | White Hart Lane | Won |
| 29/12/2007 | Dimitar Berbatov | Reading | Home | 6–4 | White Hart Lane | Won |
| 19/08/2009 | Jermain Defoe | Hull City | Away | 1–5 | KCOM Stadium | Won |
| 26/09/2009 | Robbie Keane | Burnley | Home | 5–0 | White Hart Lane | Won |
| 22/11/2009 | Jermain Defoe | Wigan Athletic | Home | 9–1 | White Hart Lane | Won |
| 26/12/2012 | Gareth Bale | Aston Villa | Away | 0–4 | Villa Park | Won |
| 21/03/2015 | Harry Kane | Leicester City | Home | 4–3 | White Hart Lane | Won |
| 25/10/2015 | Harry Kane | Bournemouth | Away | 1–5 | Goldsands Stadium | Won |
| 14/01/2017 | Harry Kane | West Bromwich Albion | Home | 4–0 | White Hart Lane | Won |
| 26/02/2017 | Harry Kane | Stoke City | Home | 4–0 | White Hart Lane | Won |
| 18/05/2017 | Harry Kane | Leicester City | Away | 1–6 | King Power Stadium | Won |
| 21/05/2017 | Harry Kane | Hull City | Away | 1–7 | KCOM Stadium | Won |
| 23/12/2017 | Harry Kane | Burnley | Away | 0–3 | Turf Moor | Won |
| 26/12/2017 | Harry Kane | Southampton | Home | 5–2 | Wembley Stadium | Won |
| 13/04/2019 | Lucas Moura | Huddersfield Town | Home | 4–0 | Tottenham Hotspur Stadium | Won |
| 20/09/2020 | Son Heung-min | Southampton | Away | 2-5 | St. Mary's Stadium | Won |