All of Man Utd's Premier League hat-tricks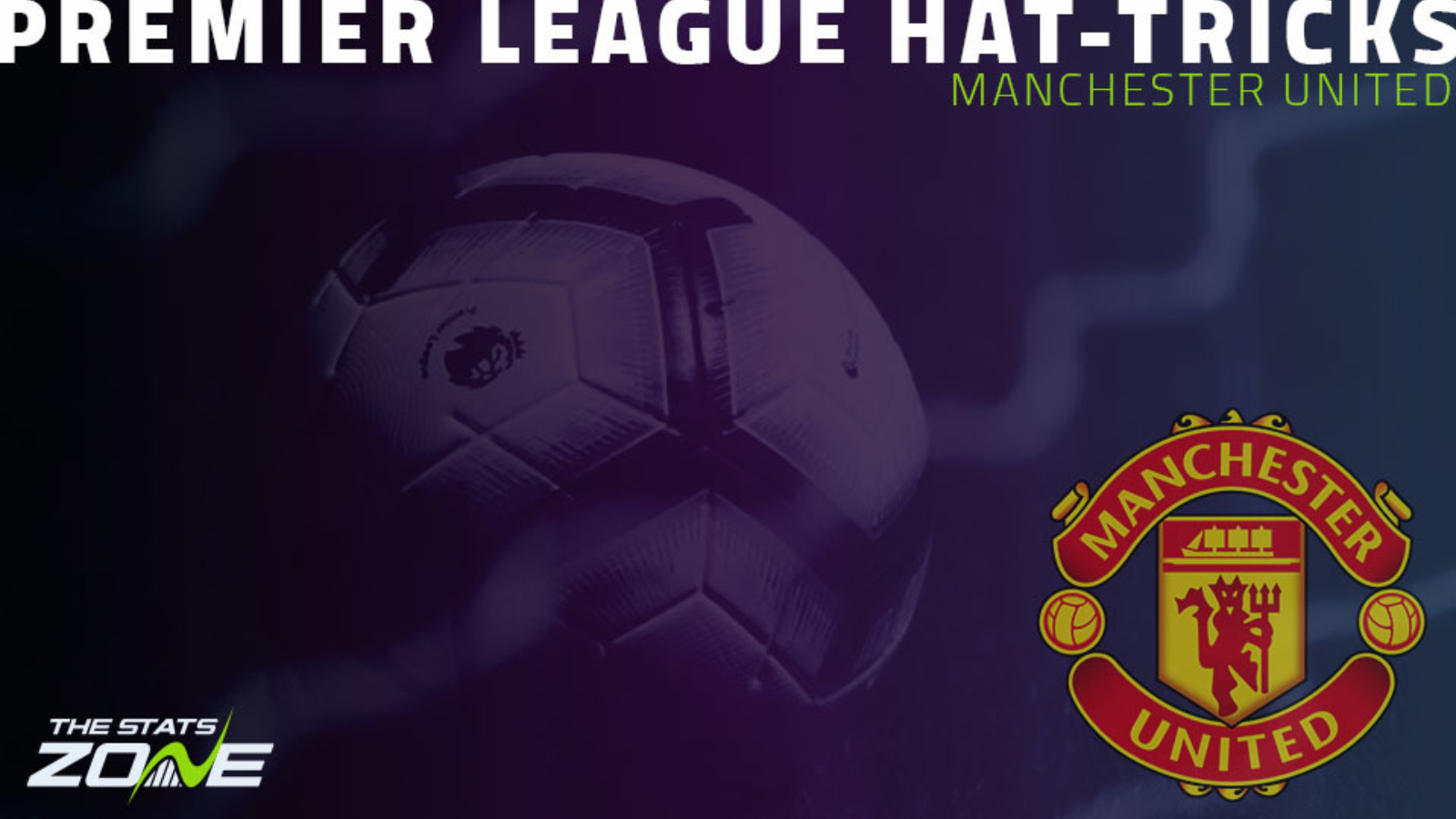 Since the 1992/93 season, Man Utd have accounted for 32 of the Premier League's 333 hat-tricks, which ranks third overall behind Liverpool and Arsenal. A total of 12 different players have hit the net three times in a match for the Red Devils with Wayne Rooney having scored the most hat-tricks for the club with six. Quite incredibly, A Man Utd player has not scored a Premier League hat-trick since Robin van Persie did so in April 2013.

Here's a list of all 32!
| | | | | | | |
| --- | --- | --- | --- | --- | --- | --- |
| Date | Player | Opposition | Home/Away | Result | Venue | Outcome |
| 10/11/1994 | Andrei Kanchelskis | Manchester City | Home | 5–0 | Old Trafford | Won |
| 04/03/1995 | Andy Cole | Ipswich Town | Home | 9–0 | Old Trafford | Won |
| 25/10/1997 | Andy Cole | Barnsley | Home | 7–0 | Old Trafford | Won |
| 16/01/1999 | Dwight Yorke | Leicester City | Away | 2–6 | Filbert Street | Won |
| 06/02/1999 | Ole Gunnar Solskjær | Nottingham Forest | Away | 1–8 | City Ground | Won |
| 30/08/1999 | Andy Cole | Newcastle United | Home | 5–1 | Old Trafford | Won |
| 04/12/1999 | Ole Gunnar Solskjær | Everton | Home | 5–1 | Old Trafford | Won |
| 11/03/2000 | Dwight Yorke | Derby County | Home | 3–1 | Old Trafford | Won |
| 01/04/2000 | Paul Scholes | West Ham United | Home | 7–1 | Old Trafford | Won |
| 28/10/2000 | Teddy Sheringham | Southampton | Home | 5–0 | Old Trafford | Won |
| 25/02/2001 | Dwight Yorke | Arsenal | Home | 6–1 | Old Trafford | Won |
| 22/12/2001 | Ruud van Nistelrooy | Southampton | Home | 6–1 | Old Trafford | Won |
| 29/01/2002 | Ole Gunnar Solskjær | Bolton Wanderers | Away | 0–4 | Reebok Stadium | Won |
| 23/11/2002 | Ruud van Nistelrooy | Newcastle United | Home | 5–3 | Old Trafford | Won |
| 22/03/2003 | Ruud van Nistelrooy | Fulham | Home | 3–0 | Old Trafford | Won |
| 12/04/2003 | Paul Scholes | Newcastle United | Away | 2–6 | St. James' Park | Won |
| 03/05/2003 | Ruud van Nistelrooy | Charlton Athletic | Home | 4–1 | Old Trafford | Won |
| 27/09/2003 | Ruud van Nistelrooy | Leicester City | Away | 1–4 | King Power Stadium | Won |
| 28/10/2006 | Wayne Rooney | Bolton Wanderers | Away | 0–4 | Reebok Stadium | Won |
| 12/01/2008 | Cristiano Ronaldo | Newcastle United | Home | 6–0 | Old Trafford | Won |
| 28/11/2009 | Wayne Rooney | Portsmouth | Away | 1–4 | Fratton Park | Won |
| 23/01/2010 | Wayne Rooney | Hull City | Home | 4–0 | Old Trafford | Won |
| 19/09/2010 | Dimitar Berbatov | Liverpool | Home | 3–2 | Old Trafford | Won |
| 27/11/2010 | Dimitar Berbatov | Blackburn Rovers | Home | 7–1 | Old Trafford | Won |
| 22/01/2011 | Dimitar Berbatov | Birmingham City | Home | 5–0 | Old Trafford | Won |
| 02/04/2011 | Wayne Rooney | West Ham United | Away | 2–4 | Boleyn Ground | Won |
| 28/08/2011 | Wayne Rooney | Arsenal | Home | 8–2 | Old Trafford | Won |
| 10/09/2011 | Wayne Rooney | Bolton Wanderers | Away | 0–5 | Reebok Stadium | Won |
| 26/12/2011 | Dimitar Berbatov | Wigan Athletic | Home | 5–0 | Old Trafford | Won |
| 02/09/2012 | Robin van Persie | Southampton | Away | 2–3 | St. Mary's Stadium | Won |
| 02/03/2013 | Shinji Kagawa | Norwich City | Home | 4–0 | Old Trafford | Won |
| 22/04/2013 | Robin van Persie | Aston Villa | Home | 3–0 | Old Trafford | Won |