A breakdown of Premier League hat-tricks by season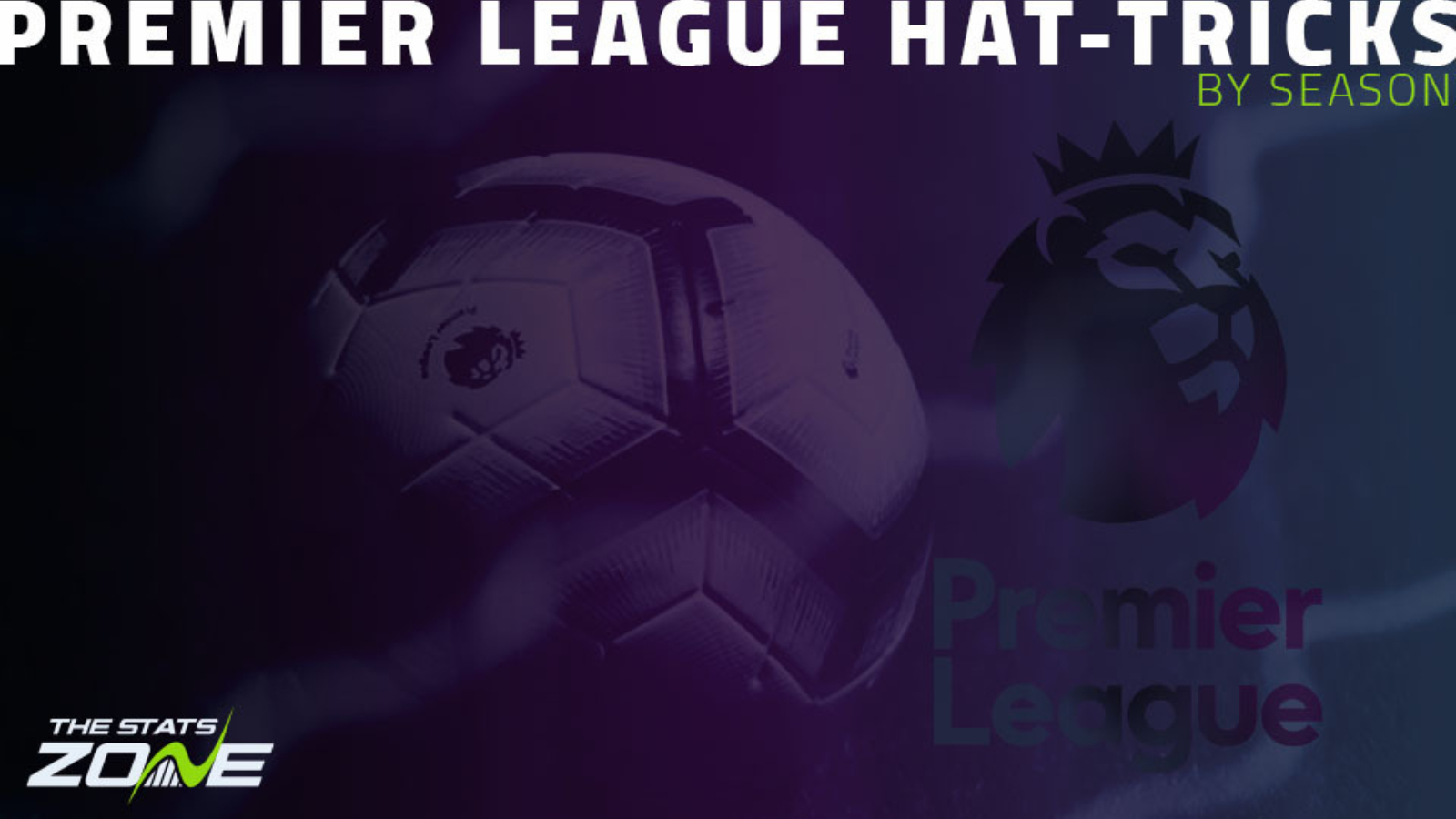 There is a stark difference between the number of hat-tricks scored in Premier League seasons since its inception in 1992/93. As shown below, both 1993/94 and 2011/12 saw the most, with 19 hat-tricks scored in each campaign. The 2011/12 total is particularly notable given that it was played with the now standard 20 teams, as opposed to the 22 teams that competed in 1993/94.
The 2006/07 campaign saw the fewest hat-tricks, with the just three scored over the course of that season.
| | | |
| --- | --- | --- |
| Season | # of hat-tricks | Percentage of total |
| 1993/94 | 19 | 5.70% |
| 2011/12 | 19 | 5.70% |
| 2010/11 | 17 | 5.10% |
| 1995/96 | 16 | 4.80% |
| 1997/98 | 16 | 4.80% |
| 2007/08 | 15 | 4.50% |
| 1992/93 | 14 | 4.20% |
| 2000/01 | 14 | 4.20% |
| 2009/10 | 14 | 4.20% |
| 2015/16 | 14 | 4.20% |
| 1994/95 | 13 | 3.90% |
| 1999/00 | 13 | 3.90% |
| 2002/03 | 13 | 3.90% |
| 2012/13 | 13 | 3.90% |
| 1996/97 | 12 | 3.60% |
| 1998/99 | 12 | 3.60% |
| 2016/17 | 11 | 3.30% |
| 2018/19 | 11 | 3.30% |
| 2003/04 | 10 | 3.00% |
| 2014/15 | 10 | 3.00% |
| 2017/18 | 10 | 3.00% |
| 2004/05 | 8 | 2.40% |
| 2013/14 | 8 | 2.40% |
| 2019/20 | 8 | 2.40% |
| 2001/02 | 7 | 2.10% |
| 2005/06 | 7 | 2.10% |
| 2008/09 | 6 | 1.80% |
| 2006/07 | 3 | 0.90% |