At the beginning there was 20 million competitors.
32 players representing 19 different nations made it to the 2018 FIFA eWorld Cup Grand Final at the O2 arena in London.
In the end, just one remained.
Xbox One player Mossad 'Msdossary' Aldossary of Saudi Arabia held off the competition, beating Stefano Pinna 4-0 in the final to be crowned the 2018 FIFA eWorld champion and take home a cheque for $250,000.
Here at TSZ we take a look at some of the major statistics behind Msdossary's road to victory.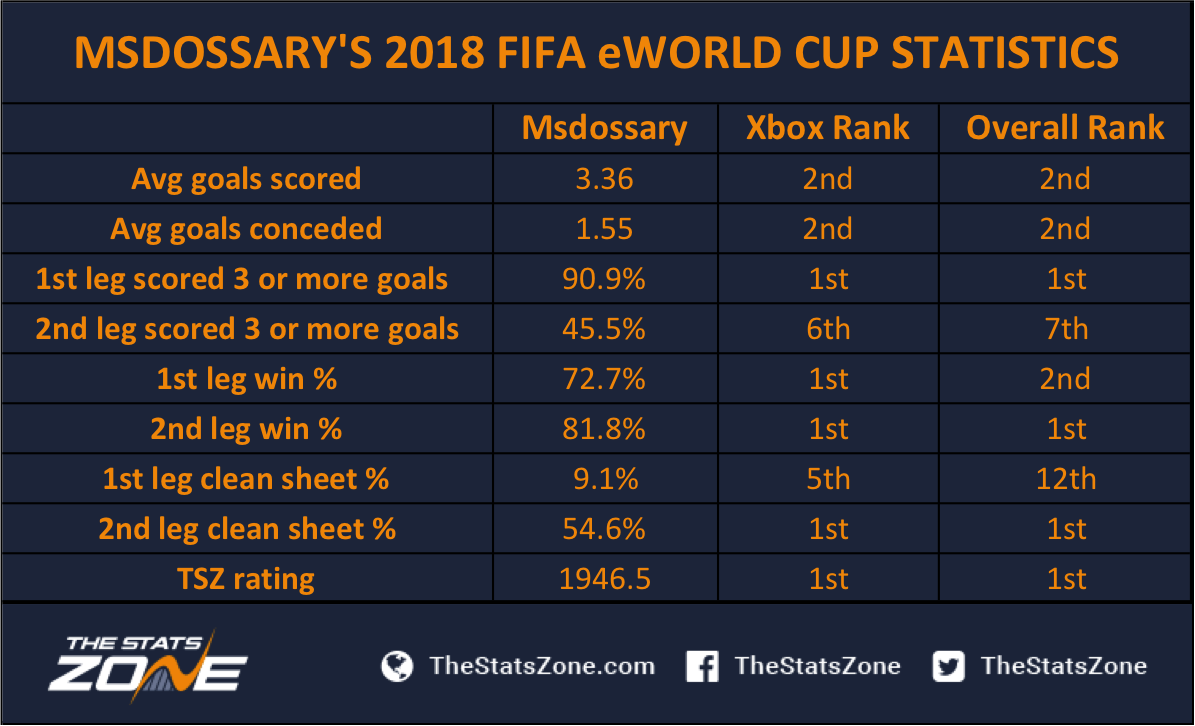 Analysing the stats, it comes as little surprise Msdossary ended the weekend as world champion. Ranking second in both average goals scored and average goals conceded across his console and overall, the stats paint a picture of a man who scores for fun, but doesn't concede many. Furthermore, when analysing leg wins and clean sheet percentages, we see that the Rogue player's matches followed a familiar pattern all tournament:
Play slightly more expansive football in the first leg of matches in order to establish a lead.
Shut up shop in the second leg of matches to frustrate the opposition and keep the lead.
Take advantage of the opposition pushing players forward by the end of the second to seal his victory.
To concede only ten goals in the second leg of matches is an incredible feat but to keep three consecutive clean sheets in the semi-final second leg and then both legs of the final is downright outrageous. In short, Msdossary is a fully deserving and humble FIFA champion.