Match Report 2, and we have our first controversy! In the first few minutes of last night's episode, Tommy Fury's private room confessional contained the quote "you don't want to tread on anyone's toes, like I'm not that type of guy" so we knew we were in for some good old toe-treading. What do they call that room in Love Island? Not the Diary Room of course, from early 00s Dystopian drama Big Brother. The Beach Hut? It appears at least to be a shed-like structure.

At light heavyweight, Tommy's eventual full-on stomp on Joe's feet must have been excruciating. It will be interesting to see if Lucie is swayed by Fury's advances or whether she treads water with Joe. Because Lucie is a surfer.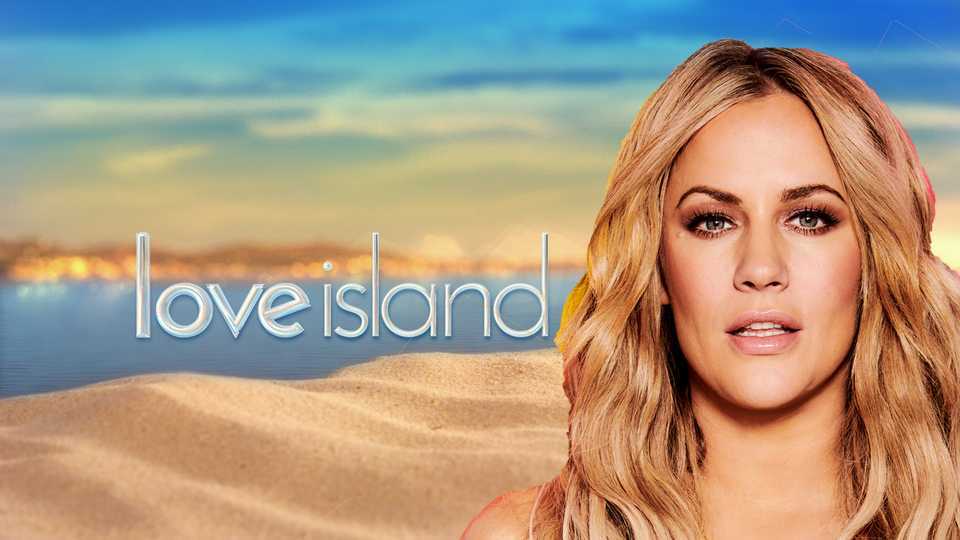 As I'll be penning at least 40 of these reports over the next few months, I'll retire the surfer joke here and quit while I'm ahead. Speaking of, Callum continues to be coupled up with an ever-more disinterested Amber and making no attempts to find a better suitor, which is a classic sign of the 'Platonic Pal' playstyle. This is a bit like a goalkeeper. They are ever-present at the back, tidying things up and keeping the team in the game, but you do not notice them until they make a mistake. This was Dr. Alex last year, endearing, Welsh and sunburnt, until he started going on the offensive and let in a couple of soft goals. It was hard to watch. Callum needs to act fast.
With the surfer joke washed away, I can move on to Curtis Pritchard, who took approximately two seconds to ask Amy if she can dance. Because Curtis is a dancer. The pair had a relatively cringe-free flirt afterwards, and Amy even seems to possess something of a sense of humour. Thank goodness, as there have been few laughs shared about the villa so far in our first 24 hours in Majorca. While Joe is still in the front-running to be a Love Island finalist, Amy could well be an outside chance. She is southern after all.
After Curtis had spent a few minutes actually speaking to Amy, Anton decided it might be a good idea to converse with his current partner about largely ignoring her. The speed at which this conversation happened makes it hard to pull a direct quote from, but they were bothabsolutelyfinewiththeentiresituation. Amy's tone of voice suggested otherwise, so Anton will need to 'crack on' elsewhere. Anna was made up for Amy's new romantic option Curtis, as Amy "hasn't had a relationship for 26 years", which is a really odd way of saying a 26-year-old hasn't had a relationship. I imagine most 13-year-olds haven't had a relationship in at least half that time.
The producers had clearly decided that as no one had licked an islander's face yet, it was time for a challenge. 'Sliding Into The DMs' consisted of a thinly veiled excuse to make everyone get off by having them belly-slide down a lubricated slope into a pool of what looked to be strawberry Angel Delight. In the pool were embarrassing DMs, or laminated cardboard truths, about anonymous islanders. The slider had to kiss the islander they thought the DM described. At this point TSZ's work-in-progress - our Love Island stats - fell into meltdown. Are we discounting kisses in the challenges as goals? Asked our very own Dr. Tim, who much to his credit has not watched Love Island before this season. Yes I replied, and you will see why. After the first awkward exchange between Anton and Amber, Tim saw why.
I wish we could discount all Love Island lip-action, as most of it looks and sounds like people giving CPR to a watermelon.
In typical Love Island fashion, the girls' DMs were quantifiable in sexual partners, and the boys were quantifiable in possessions. We learned that Amy has slept with 11 people, and Anton has a Porsche. Problematic.
However, the game gave way to a desired effect for the producers, as Joe and Lucie shared their first kiss not forced upon them. This sees goals for both, our first scorers, in this increasingly surreal statistical analysis.
Joe then immediately became our fourth substitution, with Curtis coupling with Amy beforehand to leave Anton on the bench, as Tommy Fury knocked him out in the first round with a body-blow to add to his trodden-on toes. Because Tommy is a boxer.

A reminder of our definitions:

Top scorer
The first and successful attempt made in seeking an intimate act with an islander. This could be anywhere from a kiss to a fumble to a (please don't make me say it). I emphasise that this is the first successful intimacy between a specific pair, as none of us have the time, patience or willpower to count every kiss between a 'Jack and Dani' for example. We're on the lookout for the Harry Kane of Love Island.
Top assister
Achieved by playing an integral role in the scoring of a fellow islander. This can be in the form of advice, egging-on, or direct involvement such as playing the messenger. Think Mesut Ozil, when he can be bothered.
Attempts on (and off) target
An attempt on-target is a successful courtship act such as flirtation, and an attempt off-target is the explicit rejection of said acts. The viability of some islanders' attempts can be called into question at the Court for Arbitration for Cracking On. Coupling-up with an islander is also an attempt on target.

Substitutions
Being swapped out for another islander in the recoupling. For example, Michael and Sherif were both subbed out by Lucie and Amber respectively on last night's episode.