We've looked at the British and Irish Lions' tours since 1993 to see what the breakdown looks like per country.
We start by looking at the total test appearances between the four representing nations (note that the 2017 squad is not included in this analysis):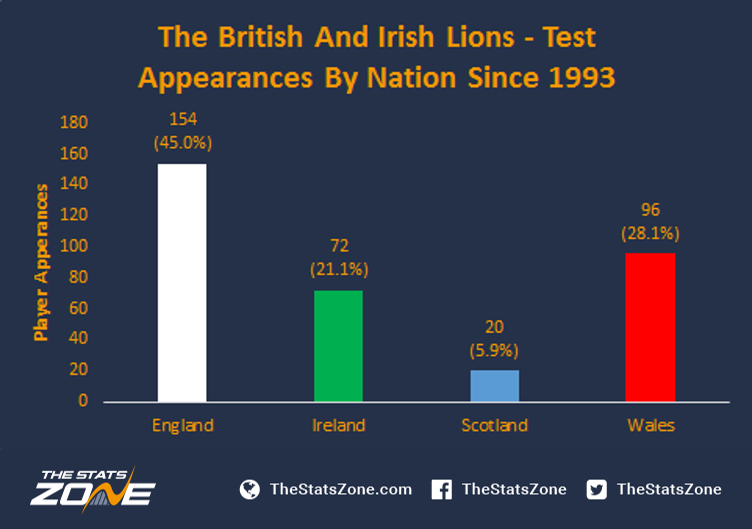 England account for almost half the total test appearances since 1993, with Welsh players making up over a quarter in that time.
Scottish players have made just 20 appearances in the six tours we looked at.
Next we look at the points scored by nation: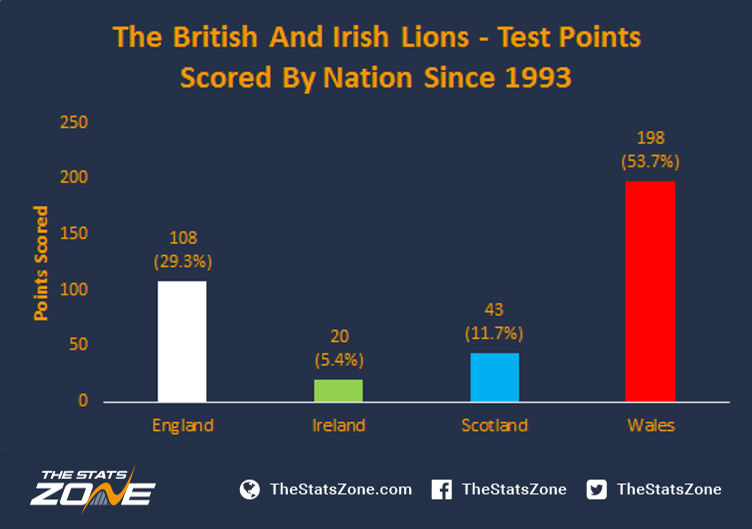 Welsh players have been hugely successful in this department, accounting for over half of all Lions points scored since 1993.
Despite making 72 test appearances across the six tours, Irish players have amassed just 20 points (5.4% of the total) in that time.
The Welsh points total can largely be attributed to highly successful kickers over the years, as we can see in the following graph: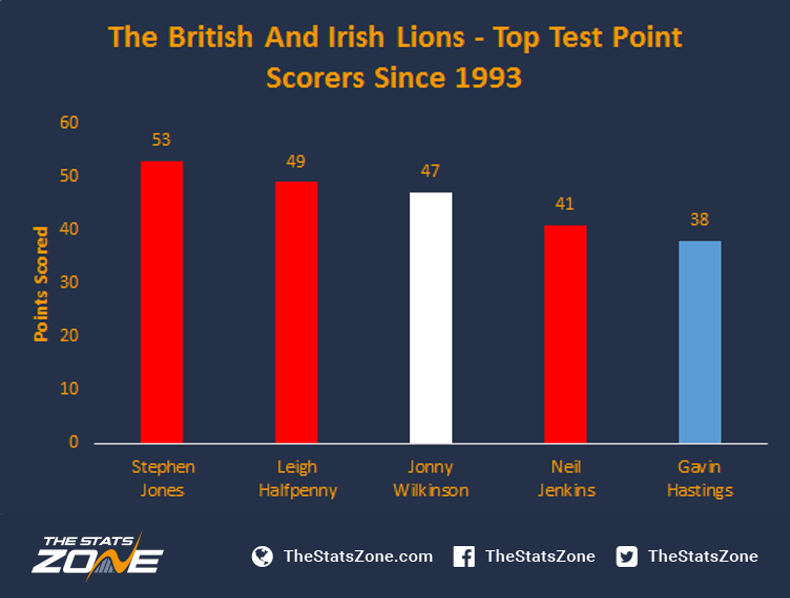 Three of the top five individual point scorers were prolific Welsh kickers - Stephen Jones, Leigh Halfpenny and Neil Jenkins.
England's Jonny Wilkinson and Scotland's Gavin Hastings make up the top five, with the majority of points from both men coming from their boot.