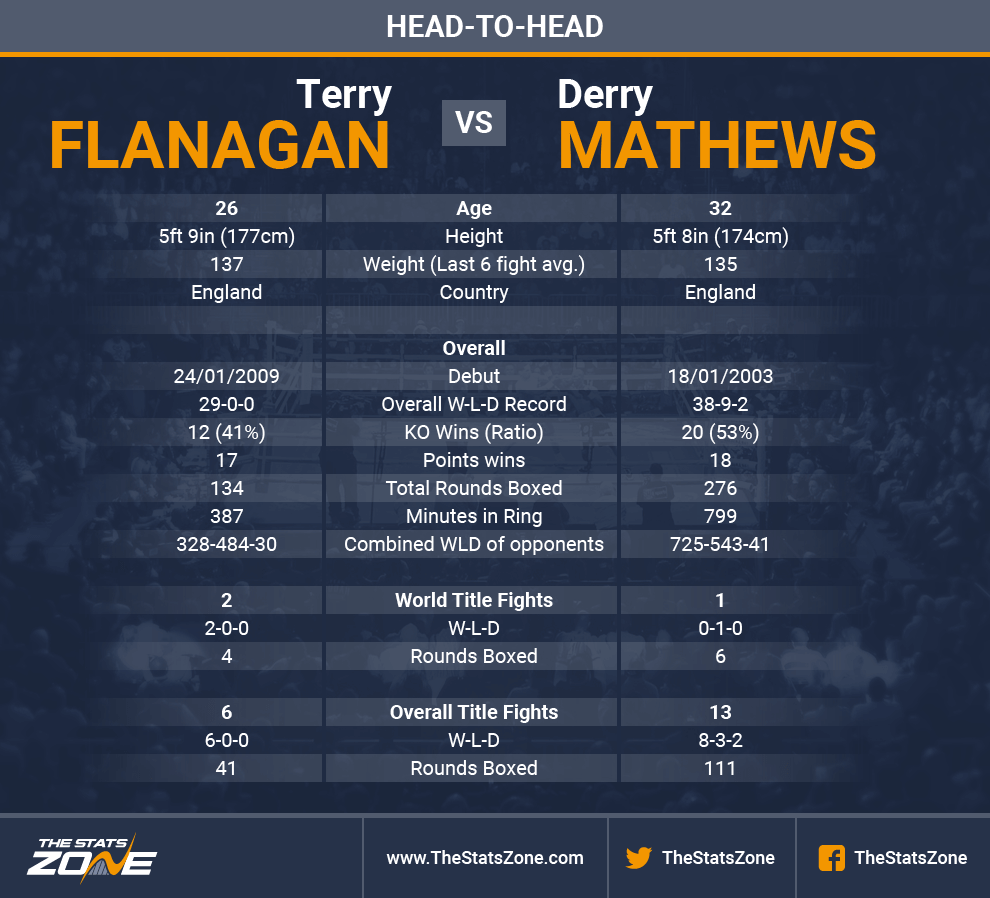 · WBO Lightweight title holder Terry Flanagan comes into the fight unbeaten with 29 wins from his 29 fights.
· Derry Mathews will be competing in his 50 pro fight and comes into the contest having won 38 of his 49 professional fights, with 9 defeats on his record.
· Flanagan is 6 years younger than Mathews and was just 13 when Mathews made his professional debut in January 2003.
· Flanagan and Mathews have faced each other before; this was back in 2012 when they were opponents in Prizefighter in a three round contest. On that occasion Flanagan won on points after forcing Mathews to take a count in the second round.
· Mathews has gone the full 12 rounds on 7 occasions, including 4 times in his last 6 fights that were scheduled to last 12 rounds. Flanagan has never fought the full 12 rounds in his pro career, and he has only fought in 4 fights that were scheduled to last 12 rounds.
· Flanagan has fought 5 times in Liverpool previously and has won all 5 of those fights.
· More than half of Mathews wins (53%) have come by way of stoppage, Flanagan has won 41% of his fights by KO.