Who can dominate once Roger Federer, Rafael Nadal & Novak Djokovic make way?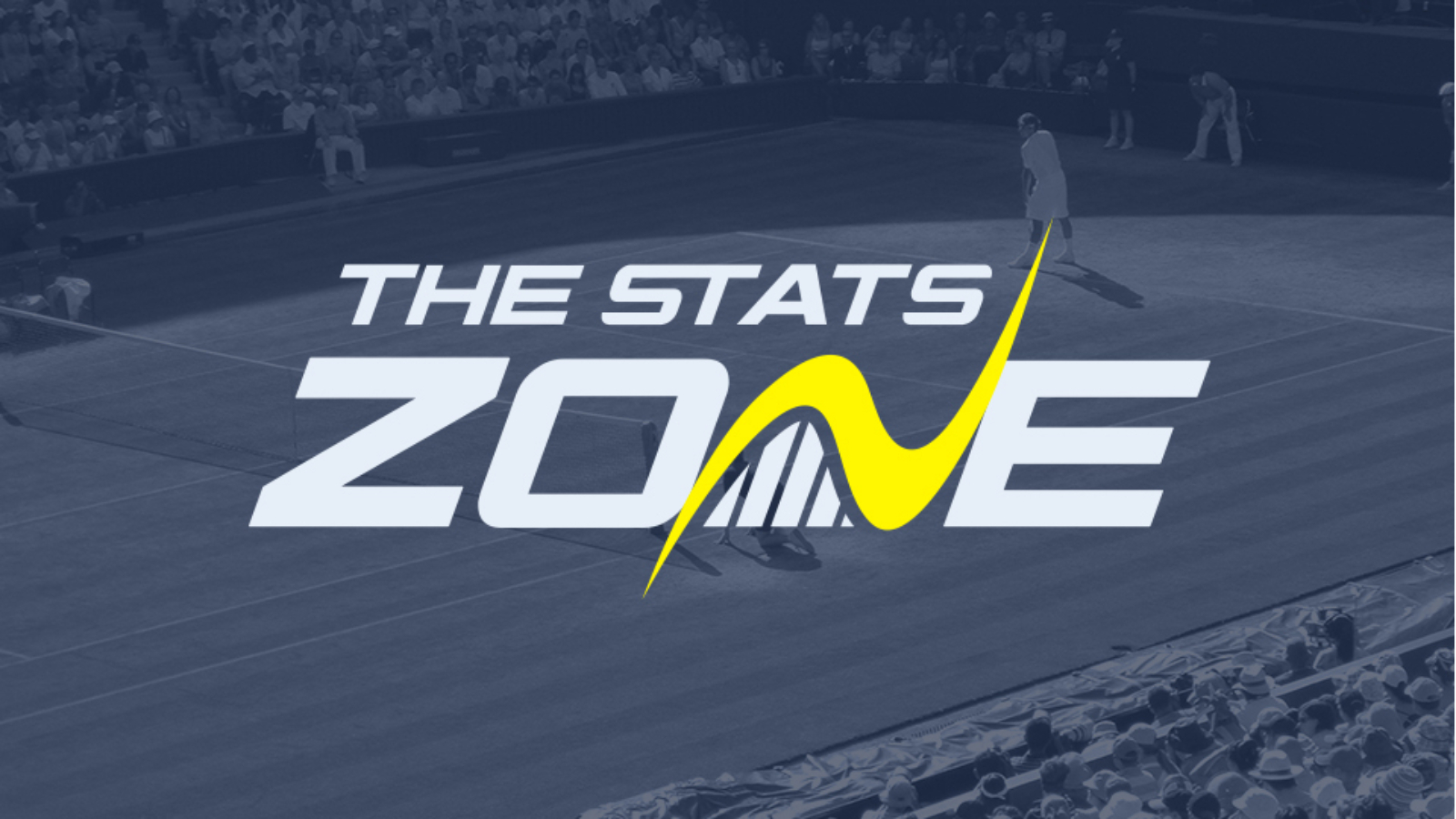 We take a look at which of this crop of players could dominate the men's game once Roger Federer, Rafael Nadal and Novak Djokovic have called it a day on their careers.

DOMINIC THIEM

While the majority of this article will be dominated by truer representations of the "next generation", it would be remiss to leave out players like Dominic Thiem whose ages fall in that strange limbo space between the likes of 32-year-old Novak Djokovic and those born nearer the millennium. The current world number 3 has 16 ATP titles to his name already at the age of 26 and has been the most consistent top 10 performer over the last few years. 2019 was his most prolific year on tour, with a first Masters win at Indian Wells diffusing the argument that the Austrian is a clay-court specialist alone.
Indeed, while Thiem is the prime candidate in this list to win whichever next Roland-Garros takes place, if Rafael Nadal does not compete, his vast improvements on the hard courts towards the end of last year culminated in a stellar ATP Finals campaign in which he beat Djokovic and Roger Federer. After a shaky start to the new year Thiem burst into form in Melbourne, beating Rafael Nadal in the quarter-finals of the Australian Open in what was possibly his best ever performance before finishing as runner-up to Djokovic in five sets. Having beaten each of the 'Big Three' within his last 15 matches on tour, Thiem is visibly maturing all the time to make him an almost certain Grand Slam champion one day. Whether or not he can 'dominate' a season is up for debate, though, with a tendency to lose concentration tournament-to-tournament.
DANIIL MEDVEDEV
Current world number five Daniil Medvedev has already showed he has the potential for world domination after he took the second half of 2019 by storm. Nobody won more matches last year than the young Russian and he can boast a total of seven ATP titles over the last two years, including two Masters events in Shanghai and Cincinnati. After a third round exit to David Goffin at Wimbledon, it looked like he would enjoy a decent year on tour, perhaps winning another smaller ATP event, but Medvedev went on a rampage at the start of the hard-court season that saw him reach the next six finals of tournaments he entered. Medvedev claimed three of those six titles, in Cincinnati, St. Petersburg and Shanghai, but it was his five-set thriller at the US Open that brought him to the forefront of this conversation.
It had seemed like the Russian was running out of steam for most of his two-week campaign at Flushing Meadows but two clutch performances against Stan Wawrinka and Grigor Dimitrov put him in the final, where he fought back from two sets down to eventually lose to Nadal in a decider. During that campaign, Medvedev managed to complete a perfect loop with the New York fans, initially angering them but eventually winning them over. His determination has an essence of petulance – the wrong side of that 'edge' we like to see in top players – but if he can master that angst he will be a top competitor and future Grand Slam champion. Of the truer 'Next Gen' stars, Medvedev has proven he has the ability to put dominating runs together.
STEFANOS TSITSIPAS
Greek superstar Stefanos Tsitsipas has everything he needs to be the next generation's poster boy: good looks, an aggressive edge and an entertaining, powerful game. The 21-year-old's story is already being written by eager journalists looking for the next Roger Federer, which was only helped along when the youngster beat Federer in the round of 16 of the Australian Open in 2019. It was almost too perfect that Tsitsipas should also beat Federer at the end of the year on his way to winning the ATP Finals which is by far his biggest achievement to date. However, the Greek has four other ATP titles to his name, including a successful defence of his title at the Open 13 in Marseille earlier this year.
Tsitsipas is already at world number six and has tangled with the 'Big Three' enough times to be considered one of their biggest threats on tour but while the likes of Dominic Thiem are well into their career, time is firmly on the 21-year-old's side. Tsitsipas dropped the first set of his ATP Finals final with Dominic Thiem before rallying to win in a show of mental strength it could be said the Austrian often lacks. This mentality should only develop further as he spends his early career at the top of the sport. Between the two, Tsitsipas looks the likelier player to dominate a period of time in tennis even though it could be Dominic Thiem who takes the next Grand Slam from Messrs Federer, Nadal or Djokovic. It seems only a matter of time before Tsitsipas is faced with a difficult but necessary choice to change his coaching team, including his own father, which should see him blossom further.

ALEXANDER ZVEREV
In amongst the next generation stars it is sometimes easy to forget Alexander Zverev, especially after his worst year on tour in 2019 with just the one ATP 250 title in Geneva, but the German is so nearly the finished article. It is also incredible to find that he is still just under 23 years old as he's been at the top of the game for some time now. Other than the more experienced Dominic Thiem, Zverev is by some way the most successful player on this list with three ATP 1000 Masters events in Rome, Madrid and the Rogers Cup to complement his crowning glory – the 2018 ATP Finals title.
Zverev's success in London at the year-end competition was seen by many as the natural stepping stone towards a tilt at the Grand Slams, but until this January just passed the German had been unsuccessful in breaching the business end of the majors. Two consecutive quarter-finals at Roland-Garros were just far enough to keep the pressure heaped on Zverev's shoulders but until a semi-final exit to eventual runner-up Dominic Thiem at the Australian Open this year he had struggled to impose himself at the other Slams. Pressure is currently not Zverev's friend but he has almost everything else he needs to be a world number one player someday, if he can develop a better way to shut out the noise that the youngest breakout stars must weather.
ANDREY RUBLEV
At the start of 2020 no player outside of the 'Big Three' was in better form than Andrey Rublev, who won the first two tournaments of the year at the Qatar Open and Adelaide International. The youngest of Russia's impressive generation including Medvedev and Karen Khachanov, Rublev went under the radar for a while longer than his current playstyle would suggest. However, his straight-sets win over Roger Federer at the Cincinnati Masters last August brought him into the spotlight and his ability is well thought of amongst other players on tour.
Even in a straight-sets defeat to Alexander Zverev in the round of 16 of the Australian Open in January, Rublev was roundly congratulated for his efforts by his opponent, who seemed to see a bit of himself in the lanky, impatient youngster. For now, Rublev is very much an "on his day" kind of player but when that day comes he can overpower anybody with an unorthodox shot selection that makes him unpredictable and dangerous. In form, Rublev could make deeper runs into Grand Slams this year. His future shines brightly as, possibly, the perennial 'dark horse'.
DENIS SHAPOVALOV
Another player that is still impossibly young, Denis Shapovalov has been showing his potential for years on tour but the soon-to-be 21-year-old really came into his own at the back-end of last year on the hard-court circuit. Two semi-finals, a first ATP title in Stockholm and reaching the final of the Paris Masters brought his 2019 season from insignificance to a big success and that momentum made him one of the stories of the year-ending Davis Cup Finals. Shapovalov's powerful, robust game flourished on the international stage both in the singles for Canada and as part of a surprise doubles powerhouse pair with Vasek Pospisil that took the Canadians to their first final at the "world cup of tennis". While the ATP Cup in the new year failed to live up to that Canadian success, since the start of November last year Shapovalov has beaten a wide array of top 20 players, including Matteo Berrettini and Zverev twice. While the start of his 2020 looked to be a slow one, Shapovalov could be the elite player we didn't see coming in three or four years.
FELIX AUGER-ALIASSIME
Alternatively, we can look to Canada's even younger prospect in Felix Auger-Aliassime, who at 19 years old has already played almost 100 tour-level matches and reached as high as world number 17 last summer. Auger-Aliassime was making ripples on the Challenger circuit as a 14-year-old prodigy back in 2015 and won his first event on the circuit at 16 in June 2017. In 2019, the Canadian reached the finals of three tournaments in Brazil, France and Germany and most impressively the semi-finals of the Miami Masters, which brought him into the "believe the hype" category. A poor second half of the season was not helped with some injury setbacks, but it is only a matter of time before he wins his first title having made two further finals this year; losing to Gael Monfils in Rotterdam and Tsitsipas in Marseille. Given his ability at the tender age of 19 and his deep runs at tournaments already, put Auger-Aliassime in the highest category of potential future world-beater.
NICK KYRGIOS
It is hard to make a practical, clinical decision on the viability of a dominant Nick Kyrgios in future years without making the emotional leaps a player like him evokes in you. However, as far as his ability is concerned, Kyrgios is a top 10 player right now in everything but actual rank and, while he could just as easily deteriorate, there is scope for improvement that could see him become a Grand Slam winner. Already the owner of three ATP 500 titles, Kyrgios has a total of six to his name and will turn 25 in late April. Time is most definitely on his side despite being closer to Dominic Thiem than the true "Next Gen" players and he has that extra 'raw' talent that it could be argued some of the players on this list do not.
The Australian was an outspoken and welcome voice during the bushfire disasters in his native country during the inaugural ATP Cup and Australian Open, and it seemed that many fans re-evaluated their opinions of the often controversial star. Kyrgios has shown he has the leadership capabilities and the right set of skills to be an icon, he just needs to find the consistency in his game and a better hold of his more intense emotions to break through as one of the best players of this generation. The only person who knows what he can end up achieving is himself.

SPECIAL MENTIONS
There are arguments to be made for several other players, including some more obscure players on tour that have a certain air of potential around them such as Casper Ruud and Mikael Ymer. However, special mentions must go to the current world number 8, Matteo Berrettini, who was a US Open semi-finalist in 2019 and is seems only one more excellent season away from making the main list here. Berrettini has both speed and vicious power on his side but perhaps lacks a believable cutting edge just yet. Elsewhere, Alex de Minaur is another young prospect who enjoyed a real rich vein of form in the latter stages of last season and looks the part of a future top 10 mainstay. Lastly but not exhaustively, Jannik Sinner is a name we'll be seeing plenty of very soon if he continues to develop on his current trajectory. The 18-year-old won the Next Gen ATP Finals in Milan last November, against De Minaur, and has recently beaten the likes of Gael Monfils and David Goffin.