Five players to watch out for at the 2020 Australian Open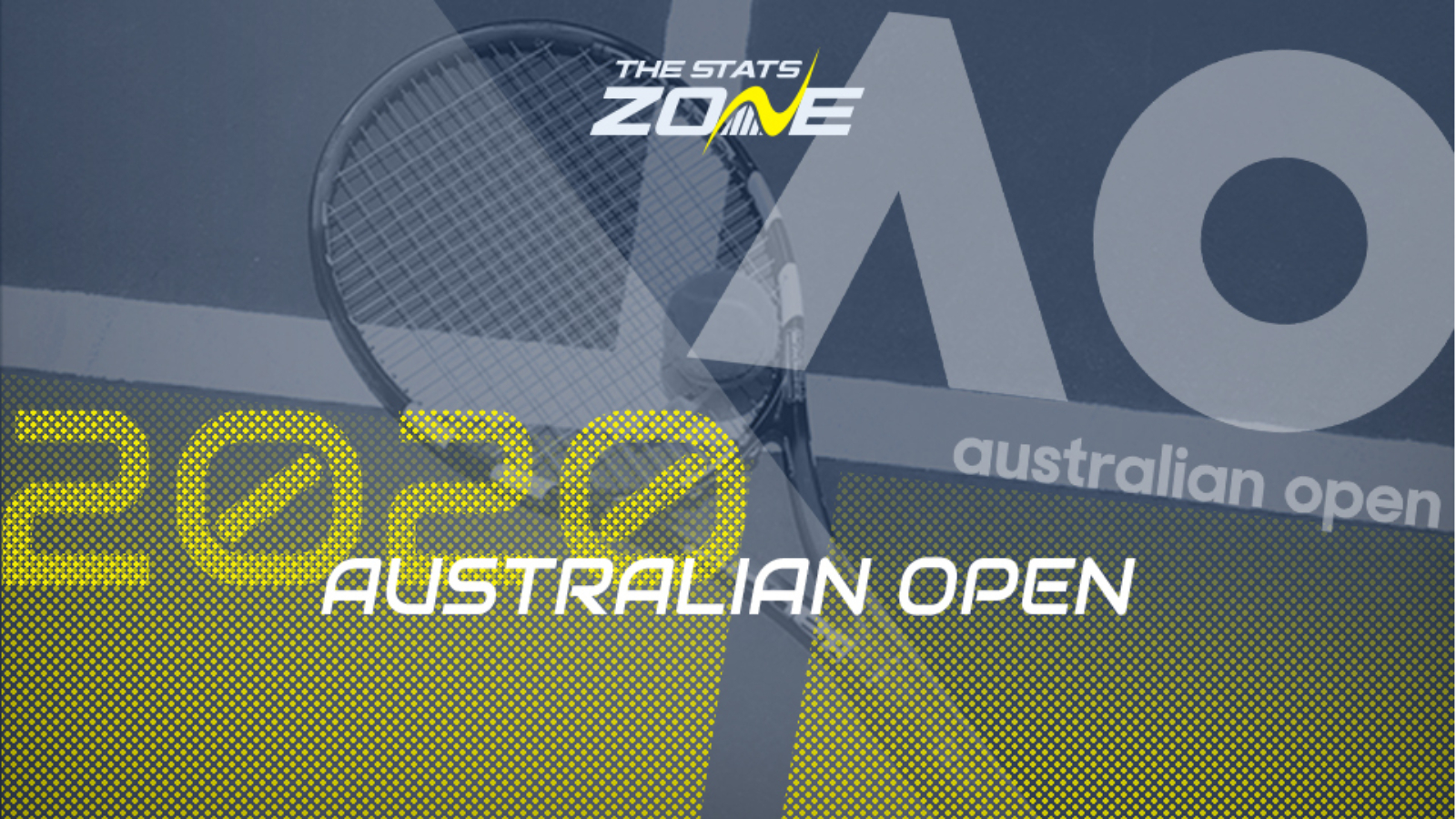 The first Grand Slam of a new season is about to get underway with 2020 set to be another year of direct conflict between Novak Djokovic and Rafael Nadal. With the added incentive of the Tokyo Olympic Games as an unofficial fifth major this year, 2020 could also see the tennis world celebrate a Roger Federer encore. The Swiss will be a danger at any tournament until the day he finally concludes his career, but there is a general consensus that Tokyo represents his best chance at world dominance.

All that aside, the top three male players in world tennis do not leave much room for the rest of a now congested chasing pack in the ATP. The next generation, and another even nextier generation after that are coming through with more and more vigour and 2020 offers the most opportunity for somebody other than Djokovioc, Nadal and Federer to win a Grand Slam. The last male to do so was Stan Wawrinka at the US Open in 2016.
While the title in Melbourne will probably be decided in another blockbuster between Rafa and Novak, here's a not-exhaustive list of other players to watch out for over the coming fortnight.
Daniil Medvedev
There is little doubt that, aside from Djokovic and Nadal, Daniil Medvedev was the stand-out player of 2019. In fact, that statement would have been even more apt before the ATP Finals, where Medvedev's incredible year seemed to finally catch up with him, but no player in 2019 won more, or played more matches than the Russian.
In a season that can only be described as one of two halves, Medvedev lost a tetchy and arduous third-round match with David Goffin at Wimbledon before transforming into a world-beater on the North American hard-court circuit. A loss to Nick Kyrgios at the Citi Open in Washington was the first of an incredible six consecutive ATP finals, winning three of them (Cincinnati, St. Petersburg and Shanghai) and culminating in a famous runners-up medal at the US Open after five gruelling sets with Rafael Nadal.
Medvedev is seeded fourth at the Australian Open and alongside Stefanos Tsitsipas will be the outside favourite for the title. While his on-court antics are sometimes troublesome, even unsavoury, he fears nobody and is the next generation's best bet at breaking the top three's hold on the majors.

Denis Shapovalov
Canadian powerhouse Denis Shapovalov was more famous for his outbursts than his on-court performances before the latter stages of last season, most notably a defaulted match at the 2017 Davis Cup when he struck an umpire with a rage-powered ball. However, the 20-year-old has since matured greatly, and filled out a slightly ungainly frame to become one of the most promising young players on tour.
Shapovalov's stock began to rise on the North American hard-court circuit, where he reached the semi-finals at Winston-Salem before coming off the worse in a five-set marathon match at the US Open with then world number 13 Gael Monfils. He went on to win his first ATP title in Stockhom before obliterating everyone at the Paris Masters until Novak Djokovic stopped him in the final. Shapovalov now finds himself at a career-high 13th in the world, achieved after an excellent ATP Cup campaign with Canada. He would be ranked even higher if the Davis Cup was an ATP event, however, as he helped his country reach their first ever final, losing to Rafael Nadal's Spain.
It speaks volumes of his deep-run chances here that Shapovalov's last four defeats have come to Djokovic twice, Nadal and Alex de Minaur.
Roberto Bautista Agut
It is difficult to think of a harder-working player than Roberto Bautista Agut on court, and it seems the 31-year-old has clawed his way over the line to break into the top 10 for the first time last year. The Spaniard got off to a great start last year, winning his one 2019 ATP title at the Qatar Open before making the quarter-finals at the Australian Open. He then went one further at Wimbledon, where he lost to eventual champion Novak Djokovic in four sets in the semi-finals. This effort seemed to exhaust him, and the rest of his season drifted somewhat until a fateful week at the Davis Cup finals in Madrid.
RBA played his part at the Davis Cup admirably, returning from attending to his dying father's bedside to win his opening rubber in the final against Felix Auger-Aliassime. He proved to be the difference in Spain's latter stages of the ATP Cup too, winning all six of his singles matches, and proving to be a reliable starter where world number one Rafael Nadal was clearly not at his best. Bautista Agut has it in him to reach another Grand Slam semi-final this year, even one better, and he seems to be playing even harder now – perhaps for his late father.
Andrey Rublev
Andrey Rublev is the youngest of a trio of Russian talents but he is not far away from usurping Karen Khachanov's place as number two behind Daniil Medvedev after winning the first ATP title of the year at the Qatar Open last week. At the time of writing, Rublev is through to the final of the Adelaide International, too, where he will face and likely beat South Africa's Lloyd Harris.
Rublev has been a notoriously difficult opponent on tour for a while but burst into wider acknowledgement with a shock win over Roger Federer at the Cincinnati Masters. He then followed that up with a first-round victory over Stefanos Tsitsipas at the US Open before going on to win his third ATP title in Moscow. Rublev's best performances, however, came at the Davis Cup finals in Madrid. With Daniil Medvedev dropping out of the competition citing exhaustion – fair enough – Rublev stepped in as Russia's number two and won all four of his singles matches and two doubles matches alongside Khachanov to see Russia reach the semi-finals.
If Rublev beats Lloyd Harris in Adelaide, he will have gone 12 singles matches unbeaten, stretching back to the first round of the Davis Cup in November.

Nick Kyrgios
As is customary at every Australian Open for the last five years, the lights, camera and action will never be far away from Aussie firebrand Nick Kyrgios. With a potential round of 16 clash against rival Rafael Nadal already doing the hype rounds on social media, Kyrgios will have to negotiate a few rounds of adjustment from the sheer joy of the ATP Cup. It was wonderful to see the 24-year-old re-establish himself as Australia's favourite son after his emotional commentary on the bushfire tragedies and spirited performances on court seem to have mended something broken between the media and himself.
It is obvious for anyone to see how much Kyrgios enjoys the camaraderie of international tournaments, and his treatment of young Aussie talent Alex de Minaur throughout the ATP Cup did nothing but further warm him to an adoring home crowd. Kyrgios' loss to Roberto Bautista Agut in the semi-finals was perhaps a little cold-blooded after a tournament in which he beat ATP Finals champion Stefanos Tsitsipas in a tiebreak classic, but RBA is the kind of player he has to learn to beat. Patience and determination on the other side of the court are some of Kyrgios' biggest weaknesses, and there are admittedly a few, but on his day he is a joy to watch and can beat anybody. Nick makes this list because, after the adulation of the ATP Cup (and Rally for Relief), it should be 'his day' more often than ever before at his home Grand Slam.
Elsewhere
Special mentions would have gone to Kyrgios' ATP Cup partner in crime Alex de Minaur, who seemed to draw power straight from the Australian crowd as he took the first set of an eventual loss to Rafael Nadal. Unfortunately, the youngster has been forced to pull out of the tournament.
In his place, Hubert Hurkacz continues to impress in a reserved and subtle way on tour. He recently won all three of his singles matches as the Polish number one against Diego Schwartzman (14th), Borna Coric (28th) and rather fantastically Dominic Thiem (then 4th). Hurkacz is predicted to meet Roger Federer in the third round in Melbourne, and that has real shock potential.
There is less shock potential for Great Britain's number one Dan Evans, however, who is projected to face Novak Djokovic at the same stage of the competition. It would be remiss of us to omit him as he is in the form of his life right now and seeded at a Grand Slam for the first time in his career at 29 years old. Evans beat the likes of David Goffin (11th) and Alex de Minaur (then 18th) at the ATP Cup last week, with his three-set victory over De Minaur especially one of the best matches of the entire competition.