October 14, 2021 1:32 PM
Last modified date: October 15, 2021 9:11 AM

Adam Evans
2021 Indian Wells Masters Quarter-Final – Taylor Fritz vs Alexander Zverev Preview & Prediction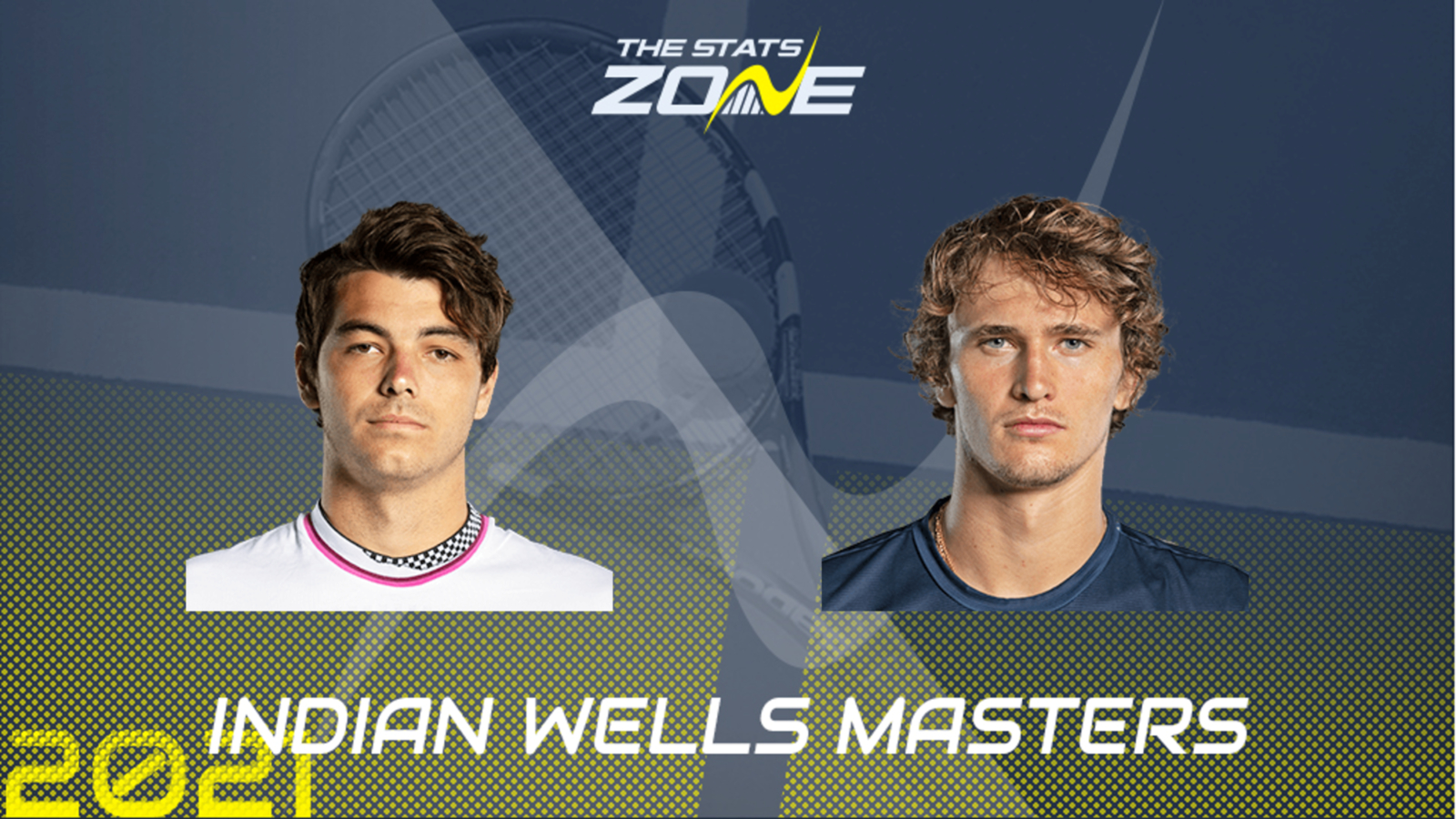 THE LOWDOWN
World number four Alexander Zverev is fast becoming the favourite for the Indian Wells title after a dominant display over Gael Monfils on Wednesday saw him concede just four games. The 24-year-old has lost just once on tour since Wimbledon, to Nova Djokovic at the US Open, with a second Masters title of the season from the Cincinnati Open and a Gold Medal won at the Tokyo Olympic Games. The German also win the Madrid Open earlier this year on clay as well as the Mexican Open where he defeated Stefanos Tsitsipas in similar conditions to here in the desert. The Greek is his likeliest next opponent if he can beat Taylor Fritz here.
World number 39 Fritz has exploded into form in front of adoring fans as the last denizen of American hope in the Men's draw. The 23-year-old has beaten two brilliant Italians in the last two rounds in back-to-back straight-set shocks over Matteo Berrettini and Jannik Sinner, with five titles between them this season. Fritz has struggled with fitness and form for much of the last two years but he claimed his only ATP title to date in his best season back in 2019 at the Eastbourne International and he set a career-high world ranking of 24th just before the pandemic last year.
THE PREDICTION
Taylor Fritz has always been this good on paper but a difficult almost two years have seen him fluctuate wildly between his best and worst form. Defeating Berrettini was impressive enough but snapping Jannik Sinner's five-match winning streak from his Sofia Open title was just as brilliant a performance. He has a chance in this match-up of two very powerful forehands but beating Alexander Zverev looks a challenge too far for most players at Indian Wells right now. The 24-year-old has gotten better with every passing round and his dismissal of a resurgent Gael Monfils and tough battle with Andy Murray before him, beating both for a first time, should see his confidence soar ever higher. Zverev leads this head-to-head record 3-1 after beating Fritz in four sets in the third round of Wimbledon this year but he should be able to take this in two once again.