2021 Australian Open Men's Singles Preview & Predictions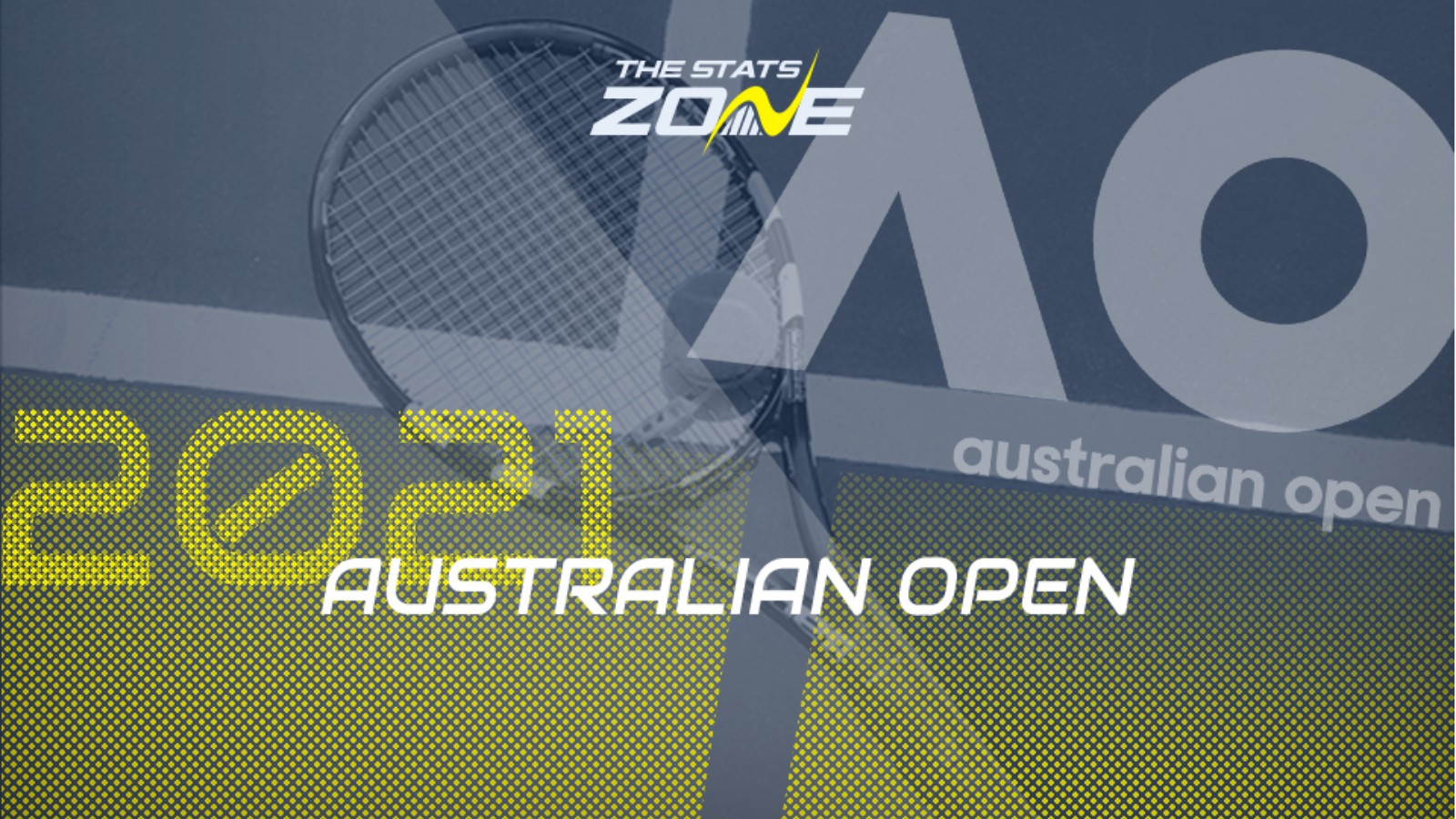 THE FACTS

Where is the 2021 Australian Open taking place? Melbourne Park, Melbourne
When is the 2021 Australian Open on? Monday 8th to Sunday 21st February, 2020
Where can I get tickets for the 2021 Australian Open? Visit the official website for the latest ticket information
What channel is the 2021 Australian Open on? You can watch the 2021 Australian Open live on Eurosport, eurosport.co.uk and the Eurosport app.
Where can I stream the 2021 Australian Open in the UK? Sky customers can stream this match on the Sky Go app. Alternatively, the match can be streamed to subscribers of Eurosport Player, either on the official website or as an add-on to an Amazon Prime subscription
THE LOWDOWN
The Australian Open was postponed by three weeks this season to allow for players from all over the world to self-isolate in their hotels upon arrival. It is the intention of the tournament to allow some spectators in under tight restrictions. The defending Men's Singles champion is Novak Djokovic, who won last year for a record-extending eight time in a five-set thriller over Dominic Thiem.
THE WINNER – NOVAK DJOKOVIC
Novak Djokovic ended 2020 as the world number one for a record-equalling sixth time despite a shaky restart to the season by his standards. The Serb still won two ATP 1000 events, the Cincinnati Masters and Rome Masters, but he faltered at the US Open when his temper infamously got the better of him and lost four matches from his last three tournaments to Rafael Nadal, Lorenzo Sonego, Daniil Medvedev and Dominic Thiem. Nevertheless, Djokovic is the best on tour at a factory reset and he will come to his self-proclaimed favourite Grand Slam with the intention of extending his own record of eight title to nine. There is no doubt Djokovic is targeting the Men's record for career Grand Slams this year and he would love to hold as an imperious a hand over the Australian Open as Nadal does over Roland-Garros. That extra incentive should help him get past the challengers in his wake over five sets.
His best shot at reaching the final is that the likes of giant-killer Medvedev or the ever-improving Thiem are not in the same form they entered December in, or that they fall to a plucky round of 16 foe, although over five sets there will be little reason to go against the 33-year-old. The ill feeling towards Djokovic after his comments about the treatment of tennis players in Victoria could affect his game and may well put him at odds with some portions of the crowd but the world number one is loved and respected at this tournament like nowhere else and he is used to not encouraging the unbridled love that Nadal and Roger Federer receive. Nadal beat him fair and square at the French Open last season but on a hard court Djokovic is the apex predator and, as with last season's US Open, the only person that can stop him winning this tournament for a ninth time is himself.
THE OUTSIDER – DOMINIC THIEM
Dominic Thiem won just one title in a disrupted 2020 but it was the best day of his life when he lifted the US Open trophy after a five-set thriller with Alexander Zverev in which the Austrian came back from two sets down. Now rightfully at world number three, Thiem has been slowly peaking for years to a more well-rounded tennis player, especially improving his hard-court game, and the 27-year-old almost certainly has other Grand Slams to come in his career. It came so close for Thiem this time last year when he lost the Australian Open final to Djokovic and he is the main candidate to take over from Nadal at Roland-Garros once the Spaniard ends his reign of dominance. A powerful, passionate and wholly likeable player, Thiem played at least three out-of-his-skin matches last season against Djokovic and, twice, Nadal. The fact that he was able to repeat his performances against the elite at both ends of 2020 having beaten Nadal in last year's Australian Open quarter-final and then both the Spaniard and Djokovic at the year-end ATP Finals suggests he is here to stay as part of a new top three no matter if and when Roger Federer returns to the tour.
Special mention must go to the world number four Daniil Medvedev, who will one day be a dominant world number one if he continues on his path. The Russian plays tennis like no-one else on tour and can go on unshakeable streaks of form that see him string together faultless tournament wins back-to-back. He ended 2020 as the ATP Finals champion to add to the Paris Masters he won the week before and if he is still in that form come February 8th he will have just as big a chance as Thiem and Rafael Nadal. However, we have to wait and see with Medvedev after the winter break and so Thiem gets the outside pick here.
THE DARK HORSE – ANDREY RUBLEV
Andrey Rublev ended a disrupted 2020 calendar with a stupendous 41-10 record to match only world number one Novak Djokovic for total season wins and better him by five titles to the Serb's four. The fact that the 23-year-old even found 51 matches to play in last season is impressive enough let alone his consistency but anybody who has seen Rublev play will know how determined the young Russian is for more. Despite a poor ATP Finals debut in his final tournament, so often the case for year-end debutantes, Rublev won three of the nine tournaments he played after the restart of the season in Hamburg, St. Petersburg and Vienna and he reached the quarter-finals of both Grand Slams in Paris and New York. The wiry, tireless force of Rublev's style often looks as if he is playing for his life on court and he has reached the round of 16 at least in each of his last four Grand Slams. Now a certified top 10 player at world number 8, there is plenty to suggest that he can usurp the likes of Stefanos Tsitsipas, Alexander Zverev and indeed Roger Federer into fifth place behind his fellow countryman Daniil Medvedev this season. He is this tournament's dark horse because he is less likely to fall to complacency in the earlier stages, like Zverev and Tsitsipas are sometimes well capable of, and because he is improving all the time into a danger to anyone.
THE SURPRISE PACKAGE – UGO HUMBERT
Ugo Humbert went under the radar in early 2020 despite winning the ASB Classic in Auckland as one of the usual warm-up events for the Australian Open. The Frenchman's season was disrupted like everyone else's by the first wave of the covid-19 pandemic but when the season restarted in August Humbert continued his trajectory in emphatic fashion. The 22-year-old won a second title at the European Open in October but played even better tennis at the Paris Masters, where he beat Stefanos Tsitsipas on his way to a quarter-final deciding tiebreak with Milos Raonic in which he eventually ran out of steam. Humbert's qualities as a tireless, seemingly unflappable lefty should put him in good stead for years to come and he backs his shot-making to the hilt to make for some really exciting matches. Humbert has reached the round of 16 of a Grand Slam once before, Wimbledon 2019, and he should be able to emulate that here in Melbourne.
THE RISING STAR – JANNIK SINNER
Jannik Sinner was already a young player with plenty of promise before he made the quarter-finals of Roland-Garros last year and the 19-year-old rounded off an excellent year with his first ATP title in Sofia back in November. The Italian plays with the calm maturity of someone much older in years and yet with the ferocity of a raw, powerful youngster to blow away most opponents he faces outside of the top 20. Whilst we must be careful with setting expectations on young players, Sinner truly looks to be cut from a different cloth. He was sought out by Rafael Nadal to train with in Melbourne after their self-isolation, which speaks volumes for his reputation, and has been lauded by plenty of big names. Sinner has already set a high Grand Slam benchmark but there is nothing stopping him emulating his quarter-final placing again should the draw not hand him a top 8 opponent.