16 years ago, Italy were added into the fray of the worlds oldest rugby tournament, and the Five nations became what it is today, the Six Nations. The addition of the Italians to the Northern Hemisphere's premier rugby tournament bought with it an interesting change to the fixture list. With 5 fixtures to play, countries alternate between playing 3 home ties and 2 home ties each year. This poses the question: do the countries with 'home advantage' – that is playing 3 home ties as opposed 2 home ties in a given year- stand a better chance of coming out on top of the table?
A quick look at the stats show us that since the inception of the 6 nations in 2000, 10 out of the 16 championships (62.5%) have been won by a team with 'home advantage'. Perhaps more strikingly, on the 8 occasions a 'Grand Slam' (a side winning all 5 of their games) has been won, 6 of these have been by a side with 'home advantage' (75%).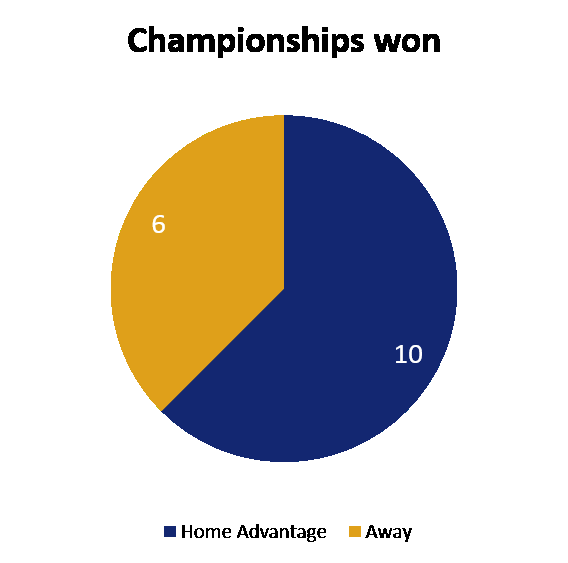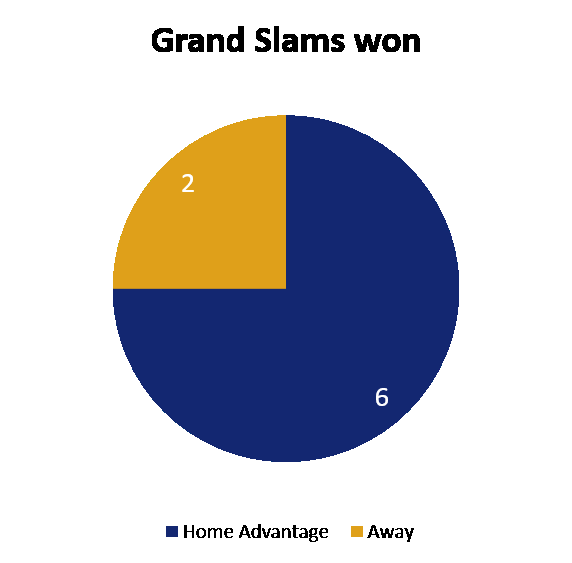 Whilst France (5), England (4), Wales (4) and Ireland (3) have all been crowned 6 Nations champions, only twice in the 16-year history of the 6 Nations has the battle to avoid the 'wooden spoon' been lost by a nation other than Italy or Scotland (Wales in 2003 and France in 2014). In fact Italy or Scotland have taken the unwanted title of finishing last on 14 of the 16 occasions.
So do either of the 'minnows' benefit from having home advantage? On the 4 occasions Scotland have received the wooden spoon, 2 of these have been in years with home advantage, and 2 without it. Italy has taken the wooden spoon home on 4 occasions with home advantage, and 6 times without it.
One stat in which the Scots and Italians come out on top of the table is points won at home as a % of total points. That is to say that of all 25 of Italy's points won in the last 16 years, 20 of them (or 80%) have come on Italian soil. The Scots have won 30 of their 40 points on home soil (75%), which is a considerably higher proportion than the countries with 6 Nations championships under their belts. This suggests that both Scotland and Italy stand a much greater of chance of picking up points when playing in their own back yard as opposed to on foreign territory. Indeed Italy has only ever won 2 games away from home since their admission, with Scotland fairing marginally better, registering 5 away wins.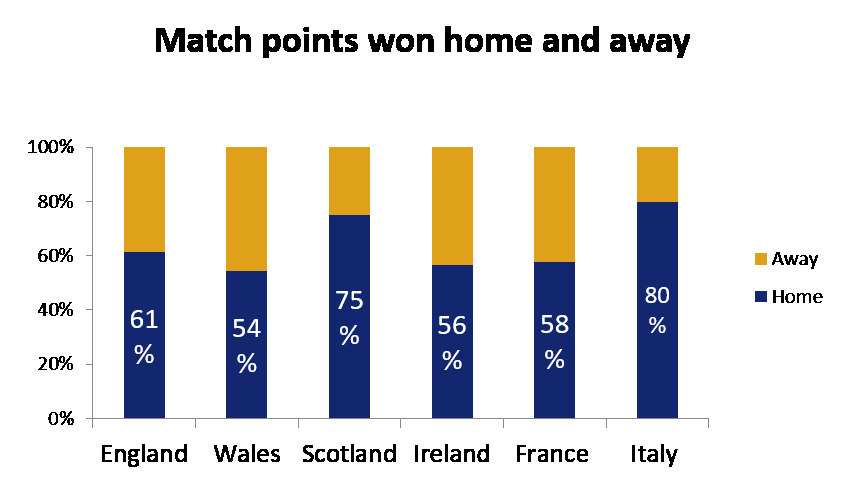 So it would appear that there might well be an advantage to the nations who have 3 home games in a given year, with the majority of championships and Grand Slams being won with home advantage. Scotland and Italy are also much more likely to register points in the years they have 3 attempts of doing so at home as opposed to just the 2 attempts.