Quote of the Month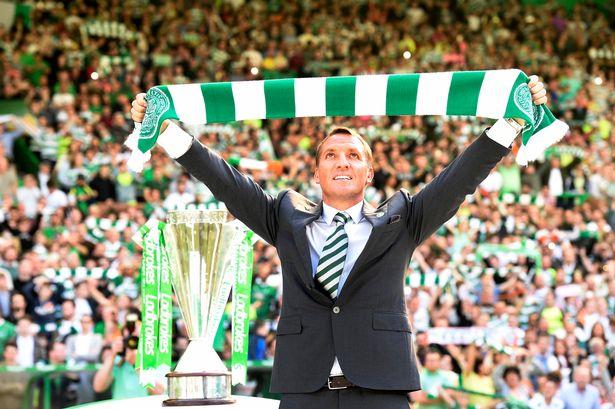 Celtic manager Brendan Rodgers reflected on his team's enthralling 3-3 encounter with Pep Guardiola's Manchester City, acknowledging the world-renowned 12th man at Celtic Park: "It was a truly great Celtic night in terms of the performance of the players and crowd," he said. "It was an incredible advert for Glasgow Celtic. That was a Glasgow Celtic night - a team playing aggressive, attacking football and a noise in the stadium that was remarkable. The number of messages afterwards I got from people at the game and watching it on TV! It's the whole stadium in tune with the team. The team create that. People will go into work full of pride in seeing that. Other teams know Celtic Park on a Champions League night is a special place to be and we saw it!"
Russia's triumvirate gripping a nation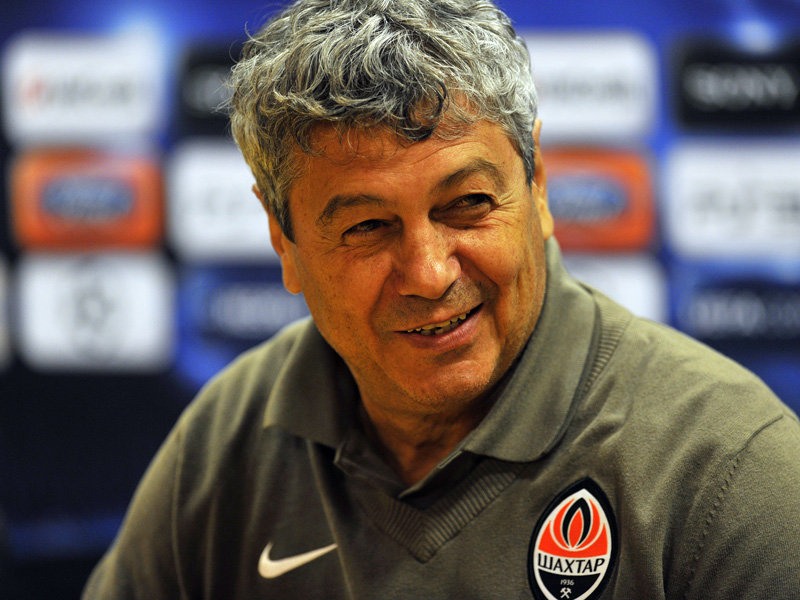 The buzz surrounding the arrival of Mircea Lucescu at FC Zenit on 24th May was unprecedented. The fanatical support from St Petersburg to Moscow couldn't wait for the battle to commence. The youthful and exuberant brilliance of Leonid Slutsky would collide with the wise old head of a man laden with 22 major trophies, Mircea Lucescu. In terms of anticipation, this was Russia's equivalent of Guardiola vs Mourinho.
CSKA Moscow and FC Zenit's opening salvo arrived in the season's curtain raiser as the Russian Super Cup delivered the first of hopefully many mouth-watering contests between these two clubs and managers. Horns cautiously locked, a tight encounter ensued with Lucescu squeezing through by a solitary goal to lift his first silverware on Russian soil. Renowned for converting Brazil's brightest young talents into global superstars at previous club Shakhtar Donetsk, it was of course a Brazilian, Mauricio, who scored the winner for Lucescu's side.
Since then, nine league encounters have followed, and to the surprise of everyone, neither Slutsky nor Lucescu is topping the table. That badge is worn temporarily but proudly by Italian novice Massimo Carrera, currently is his first job beyond the boundaries of 'assistant' or 'caretaker'. Spartak Moscow took a gamble with Carrera and it's paying dividends.
Just one solitary point separates these three teams with three different managerial nationalities (Italian, Romanian and Russian) in a league that possesses no fewer than nine managerial nationalities! The triumvirate of current leaders are providing a gripping storyline, and whilst most neutrals are hoping the rise of the underdog can lift Spartak to their first league title in 15 years, many expect Slutsky and Lucescu to make this a most intriguing two-horse race.
Van Bronckhorst seizing the moment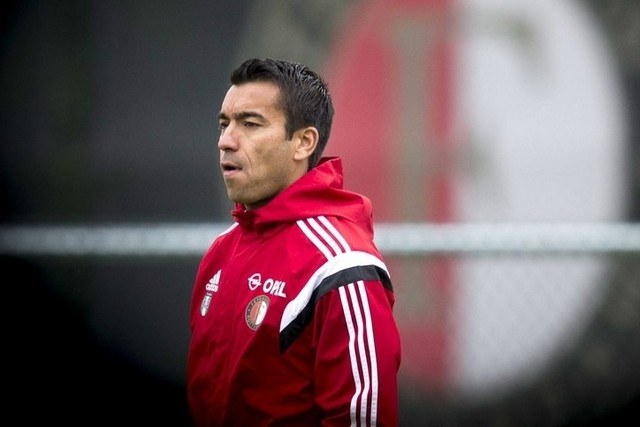 Giovanni van Bronckhorst has decorated his corridor of success with a playing career that many consider to be exemplary for one of the generally unsung heroes of modern football. Over 100 caps for the Netherlands – including captaining his country to the final of the 2010 World Cup – a Champions League trophy with Barcelona, and countless league and cup titles with Rangers and Arsenal, however impressive, was never assumed to be the pre-cursor to a successful coaching career.
His first tilt at management began last year when Feyenoord entrusted their former player with the simple remit: win us the league title!
Not since the 20th Century has this club enjoyed their supporters' rousing din of championship triumph, and although 12 months ago van Bronckhorst was level-pegging with Frank de Boer and Phillip Cocu at the top of the Eredvisie, Feyenoord faded quickly. Third place was nonetheless enough to secure their manager another crack at the title.
This season, van Bronckhorst has raised legitimate hopes for domestic supremacy, and who knows perhaps even European supremacy (easy to forget their history includes a European Cup triumph and two UEFA Cup triumphs). Eight wins from eight in the league, including a hard-fought 1-0 victory away to Phillip Cocu's PSV, is the cause for early-season uproarious delight. But the result of the season to date was a tactically exceptional 1-0 victory over Manchester United in the Europa League. 'You'll never walk alone' reverberated around the ground, echoing memories of old, and raising a hair or two amongst their two former Liverpool stalwarts Brad Jones and Dirk Kuyt.
"It's a great compliment to the team that we have kept a clean sheet and gave so few chances away against Manchester United," said van Bronckhorst. "The spirit and determination in the team were fantastic… The way we defended deserves high praise." Six clean sheets from their opening nine fixtures is a club record.
If it wasn't for a recent 1-0 defeat to Fenerbahce in the Europa League that broke Feyenoord's 100% record, van Bronckhorst would be the easy pick for manager of the season thus far. The defeat will undoubtedly serve to keep him and his players firmly grounded for the long walk ahead.
Lucescu's successor prevailing



Succeeding one of the greatest managers in the history of football is not an easy task, but Paulo Fonseca has thrived since taking over from Mircea Lucescu at Shakhtar Donetsk. Rumour has it that Lucescu suggested Fonseca for the job having witnessed the Portuguese manager leading his Braga side to the Portuguese Cup last season with a style of football that mesmerised the likes of Sporting Club de Portugal and, more impressively, Porto in the final.
Shakhtar are unbeaten this season, nine league wins and a draw leaving Fonseca six points clear at the summit. Two additional wins in the Europa League, including a 2-0 triumph against his former club Braga, has secured Fonseca's favour with supporters who wondered why on earth a Portuguese man who nobody had heard of had been recruited in the first place. Well, now they know…
Although their Brazilian players remain crucial to Shakhtar's success, it is their defence that has shone through this season; seven clean sheets so early in the campaign is the cleanest in Europe. A defence without a Brazilian in sight.
Fonseca is persistently asked by the press to voice his opinion on the faltering start made by current champions Dynamo Kiev, but his response is always cautious, foreboding even, that Sergey Rebrov's men will come good. A 1-1 draw was played out between the two rivals in September, Brazilian midfielder Dentinho coming to Fonseca's rescue with the equalising goal. But Fonseca has also suggested that Zorya Luhansk should be given the respect that their current third-place position deserves. If humility was the platform for Lucescu's success, Fonseca seems to be following in his predecessor's footsteps. The next 12 league games will tell whether those steps can lead to honours.
A Brit Abroad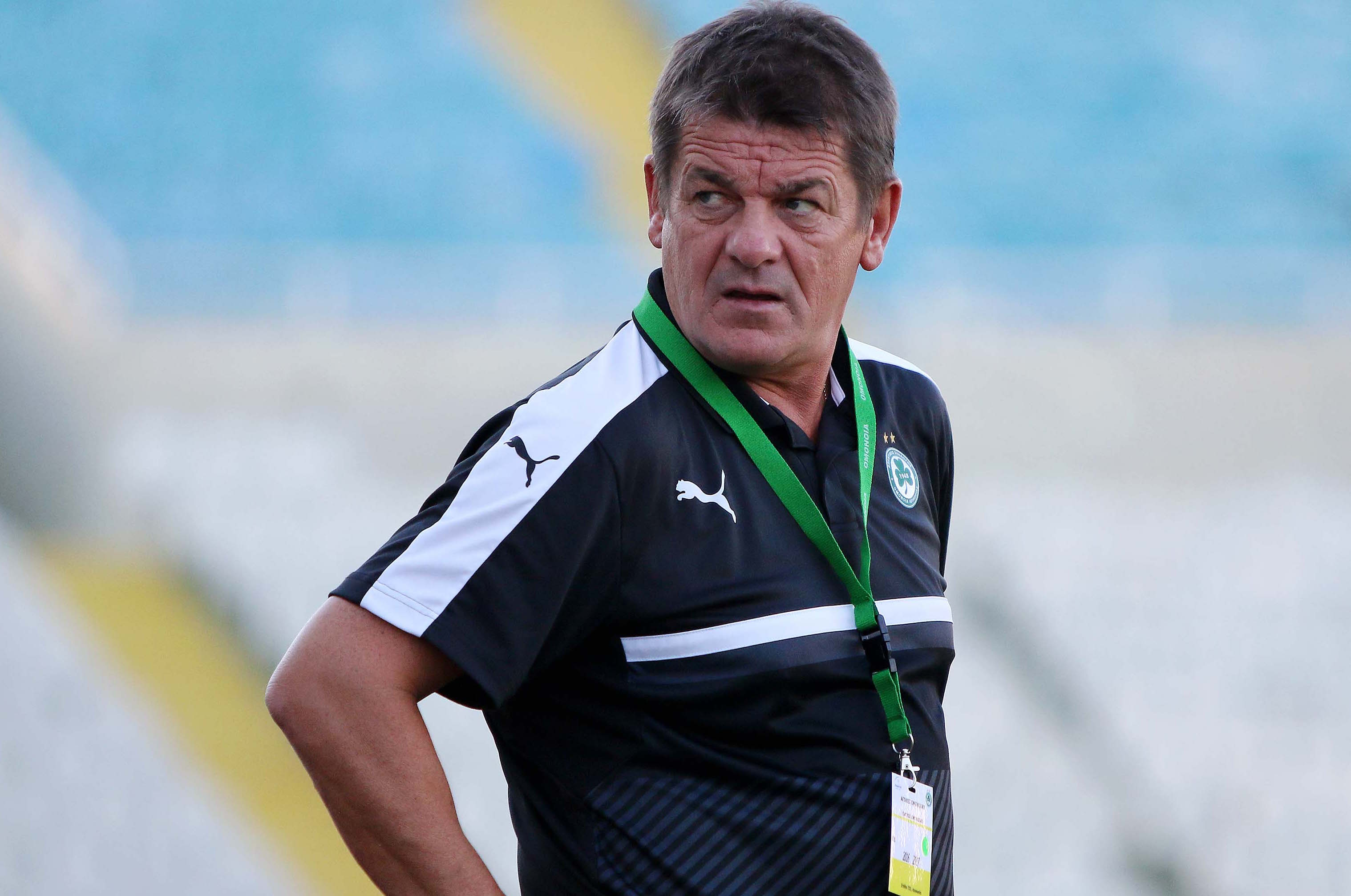 Six Brits have been handed the responsibility of managing a club outside the five home nations. They are currently plying their trades across the top leagues in Denmark, Sweden, Cyprus, Malta and Gibraltar. Trust in British managers abroad has withered significantly in recent times, a stark contrast to football's origins in Europe during which time British managers were the most sought-after commodities as the sport first lit the flames of an intrigued continent over a century ago.
The manager currently doing the brits most proud is none other than John Carver. He should stir the memory bells as the man who took over on an interim basis from Alan Pardew at Newcastle United a couple of years ago. His bigger claim to fame – and one that may ring fewer bells – is his brief period 12 years ago as assistant to Sir Bobby Robson from whom he also took over when Robson was sacked by Freddie Shepherd. In his capacity as caretaker at Newcastle on each occasion, Carver wasn't able to cement a reputation as a manager with head-coach know-how.
The 51-year old is looking to change that at Cypriot club AC Omonia. Three wins, two draws and a loss, Carver's men now sit fourth in the table. Despite a recent lack of success at the club, Omonia are one of the giants of Cypriot football, having won 20 league titles. Very impressive for a country whose league origins date back to 1934. Expectations amongst their support is therefore high, and frustrations are equally palpable as they are desperate for a first league title in six years. Carver was aware of the situation when he took over, and the board's faith will hopefully be repaid by a man whose passion remains his strongest asset.
Top 5 managers in September
Paulo Fonseca (Shakhtar Donetsk, Ukraine) – To follow courageously in Mircea Lucescu's footsteps with 11 wins and a draw in all competitions is nothing short of brilliant.
Kare Ingebrigtsen (Rosenborg BK, Norway) – a 25-match unbeaten run in the Norwegian Tippeligaen speaks for itself.
Giovanni van Bronckhorst (Feyenoord, Netherlands) – a 100% league record sets an extraordinary tempo for his rivals to catch.
Craig Harrison (The New Saints, Wales) – after five league titles in a row, Craig Harrison's thirst for success shows no sign of wilting after beginning the season with a 10-game winning run.
Leonardo Jardim (Monaco, France) – One point behind leaders Nice, including a well-deserved victory over Paris Saint Germain, and sitting pretty at the top of their Champions League group following a 2-1 victory over Spurs.
Longest current league winning runs



Longest current unbeaten league runs



Battles to watch in October

England: Jurgen Klopp (Liverpool) vs Jose Mourinho (Manchester Utd)
Italy: Vincenzo Montella (Milan) vs Massimiliano Allegri (Juventus)
Netherlands: Giovanni van Bronckhorst (Feyenoord) vs Peter Bosz (Ajax)
Russia: Massimo Carrera (Spartak Moscow) vs Leonid Slutsky (CSKA Moscow)
Spain: Mauricio Pellegrino (Deportivo Alaves) vs Zinedine Zidane (Real Madrid)