In the build-up to the 2018 Ryder Cup in France, TSZ will be publishing a number of articles which examine statistics covering the history of the biennial competition between USA and Europe. Here we look at which players have won the most matches.
Most Matches Won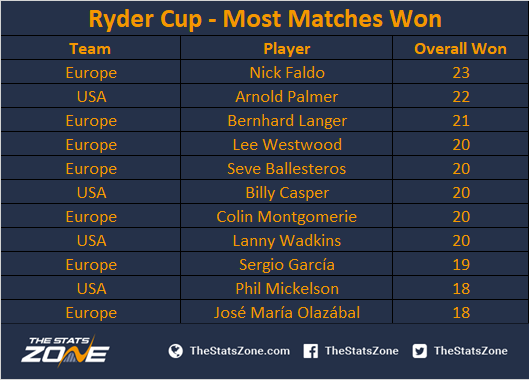 All-time appearance leader Nick Faldo has also earned the most match wins, having accrued 23 victories across the three disciplines (singles, foursome and fourball) in his 20-year Ryder Cup career.
USA's Arnold Palmer - despite having played 14 fewer matches than Faldo in his career, has just one less victory to his name. This translates to an incredible win-rate of 71.9%.