The history and development of the Six Nations Championship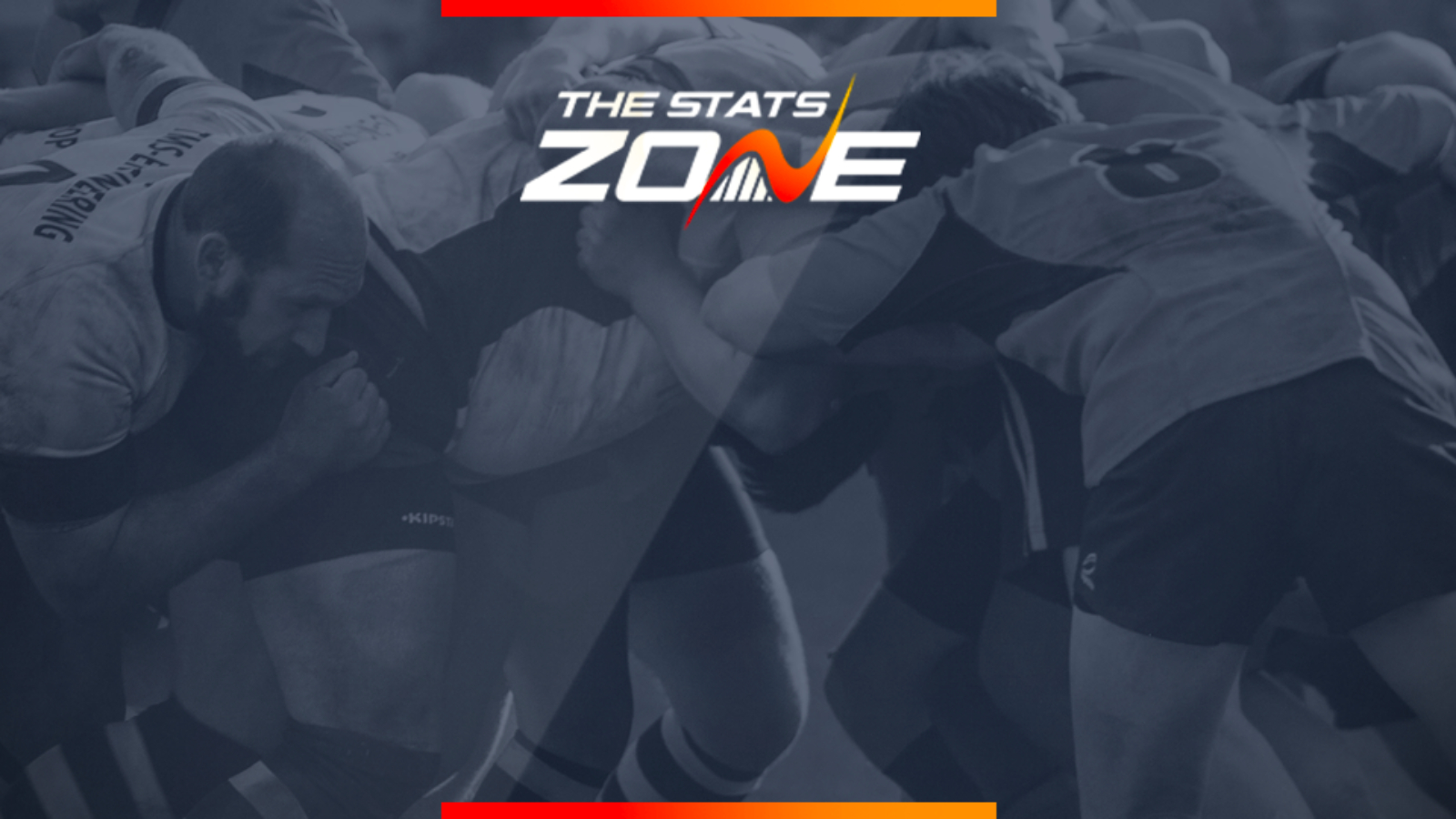 Back in the day, the Six Nations Championship was known as the Five Nations Championship. That was until Italy joined the fray in 2000 and competed alongside England, France, Ireland, Scotland, and Wales. It is perhaps the most significant and noteworthy international rugby competition that takes place in the Northern Hemisphere.
The idea was first initiated back in 1883 when England, Scotland, Ireland, and Wales took part in the Home Nations Championship. France then joined the party in 1909 to form the Five Nations Championship, which remained the case until 2000 barring an eight-year absence from France in the 1930s.
By the 70s the Five Nations Championship had become the foremost and most distinguished rugby union series in the northern hemisphere. The game gained huge popularity and fame, with audience and television figures continuing to grow.
The championship draws patriotism and nationalism from sports fans. But for these countries, it is far more than just patriotism; it is the commitment, allegiance and the feeling of unity and integration.
It is more than just a ball being swung from one side of the pitch to the other. It is a smooth but accurate blend of speed, agility, focus and strength that is required to make the sport look effortless. The split-second timing and teamwork that is needed to pull this off at the highest level makes for compelling viewing.
The playing-style of the competing teams in the Six Nations Championship has changed somewhat over the last ten years, As the graphic shows below, teams are increasingly deploying a passing approach as opposed to kicking: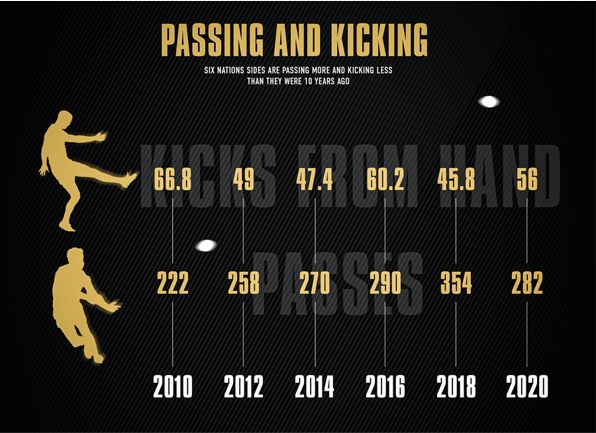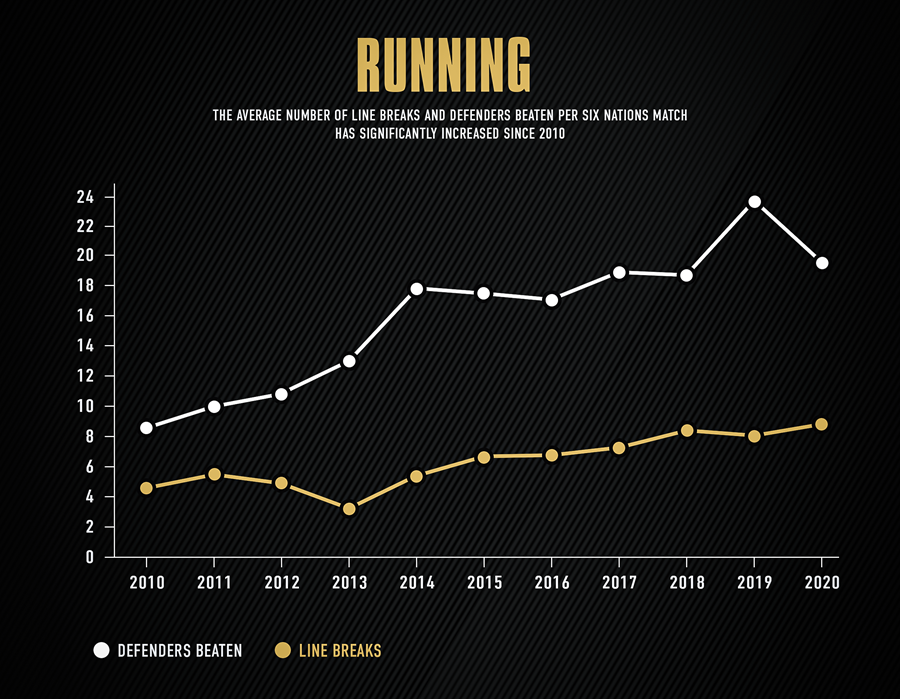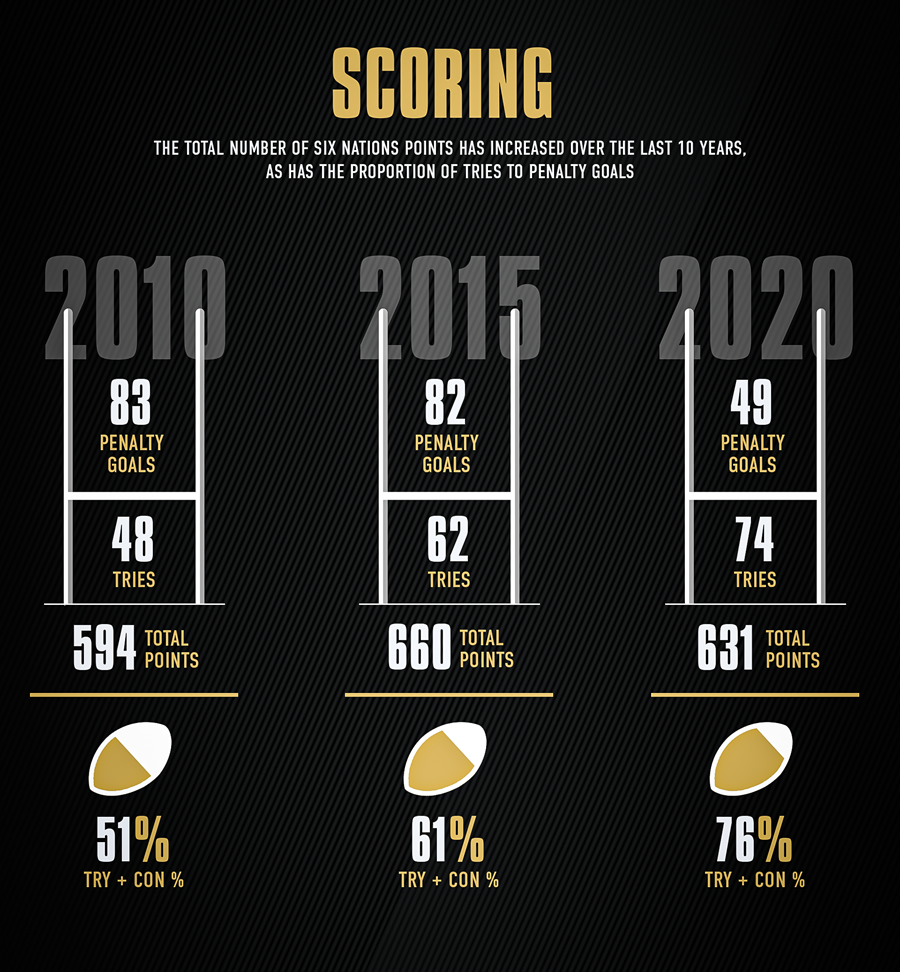 Punters on sites such as Betway are constantly looking for an edge and it is through studying recent developments in the game - and statistics show in the graphics above - that they can gain an advantage on the bookies.