As the build-up to the eagerly anticipated 2018 FIFA eWorld Cup - which kicks off in London on 2ndAugust - ramps up, The Stats Zone continue to bring you a number of exclusive interviews with a collection of the 32 players who will be competing in the biggest tournament that eSports has to offer.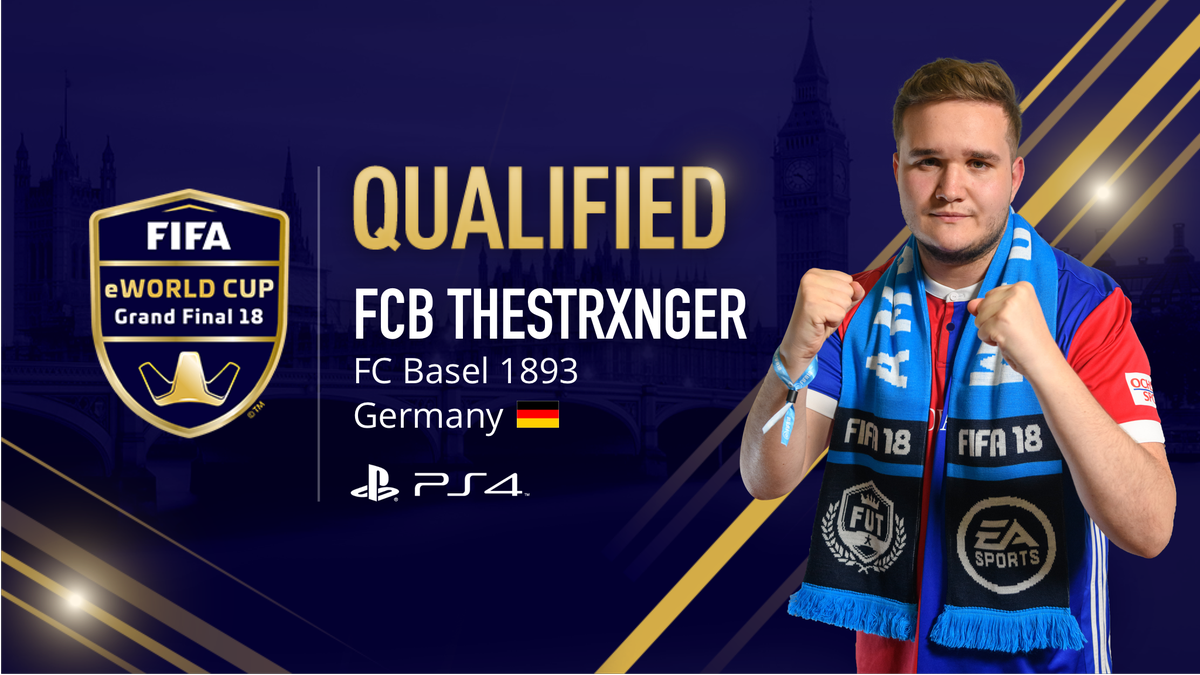 In this interview, we spoke to the 2018 Virtual Bundesliga champion Tim "FCB TheStrxngeR" Katnawatos, who represents Swiss football club FC Basel 1893. Katnawatos is one of three German players who will compete on the PlayStation 4 in Group D at the FIFA eWorld Cup (the other two being Bayer Leverkusen's Marvin "B04 M4RV" Hintz and Team Expert's Mohammed "MoAubameyang" Harkous), but the ESL German champion has tasted success twice already on the big stage this year and is determined to make it a hat-trick!
STATISTICS
We've collected data from the recent Global Series Playoffs in Amsterdam and created FIFA style play cards for each qualifier: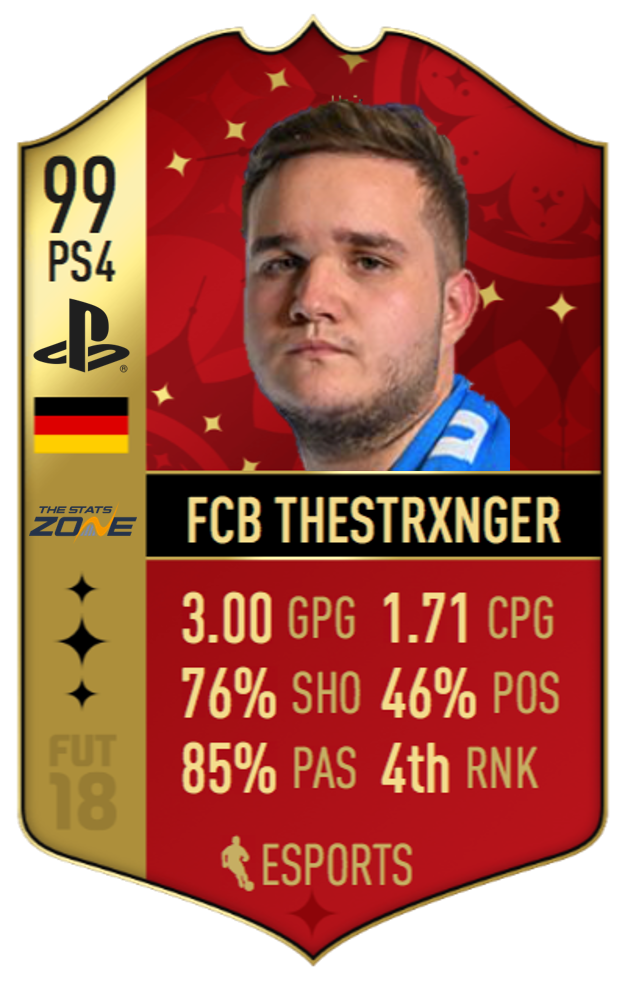 Stats are based on Global Series Qualifiers group stage games only
GPG = Goals per game
CPG = Conceded per game
SHO = Shot accuracy
POS = Average possession
PAS = Pass accuracy
RNK = eWorld Cup ranking based on our algorithm
INTERVIEW
When did your professional FIFA career begin?
"Back in January 2017, I managed to qualify for the Regional Final in Madrid and finished the tournament as a runner-up. That literally kicked off my professional FIFA career."
How do you balance all the practice, travelling, online/offline competition that comes with being a professional FIFA player with maintaining your everyday lifestyle?
"Given all the new challenges I suddenly had to deal with, my everyday lifestyle obviously has changed. Practice, travelling and competitions have become sort of a routine, which I got used to. It`s all about planning and I love what I do, so for me it`s not really a big deal."
If you weren't a professional FIFA eSports player, what would you be doing right now?
"Prior to becoming a professional FIFA eSports player, I didn`t really have a clue about what to do for a living. All I knew was I wanted to work in football somehow."
You've qualified for the FIFA eWorld Cup. How does it feel knowing all the hard work you've put in this season has been worthwhile?

"Seeing that all the hard work has paid off feels really good. I will do my very best to keep it up and get a result at the FIFA eWorld Cup!"
How will you approach the event in terms of training and practice?
"I will have practice sessions with other professional players and I will analyse some of the recent games of my upcoming opponents."
Who do you consider your biggest competition from the 31 other players who have made it to London?
"I think Nicolas ("nicolas99fc") will be the man to beat, but any FIFA eWorld Cup participant will be tough to play against since all qualified players are the among the best in the world."
Have you thought about the money on offer in London and the publicity that comes with competing in such a prestigious event?
"I want to be at the top of my game and put in a decent performance, that`s what really matters to me. Money isn`t my top priority, I just want to make the most of once again being able to play on the biggest stage."
How crucial has the FIFA eWorld Cup been to establishing FIFA as a global eSport?
"The FIFA eWorld Cup is the most important and sought after FIFA event, followed closely by media, fans and sponsors all over the world. Hence, the event is another important step forward in an effort to position FIFA among the top-tier eSports titles."
How much has your club FC Basel 1893 helped you to make that final push that has seen you secure qualification?
"The support of FC Basel and my management has been a key contribution to the successful season that I`ve had. I'm very grateful to them!"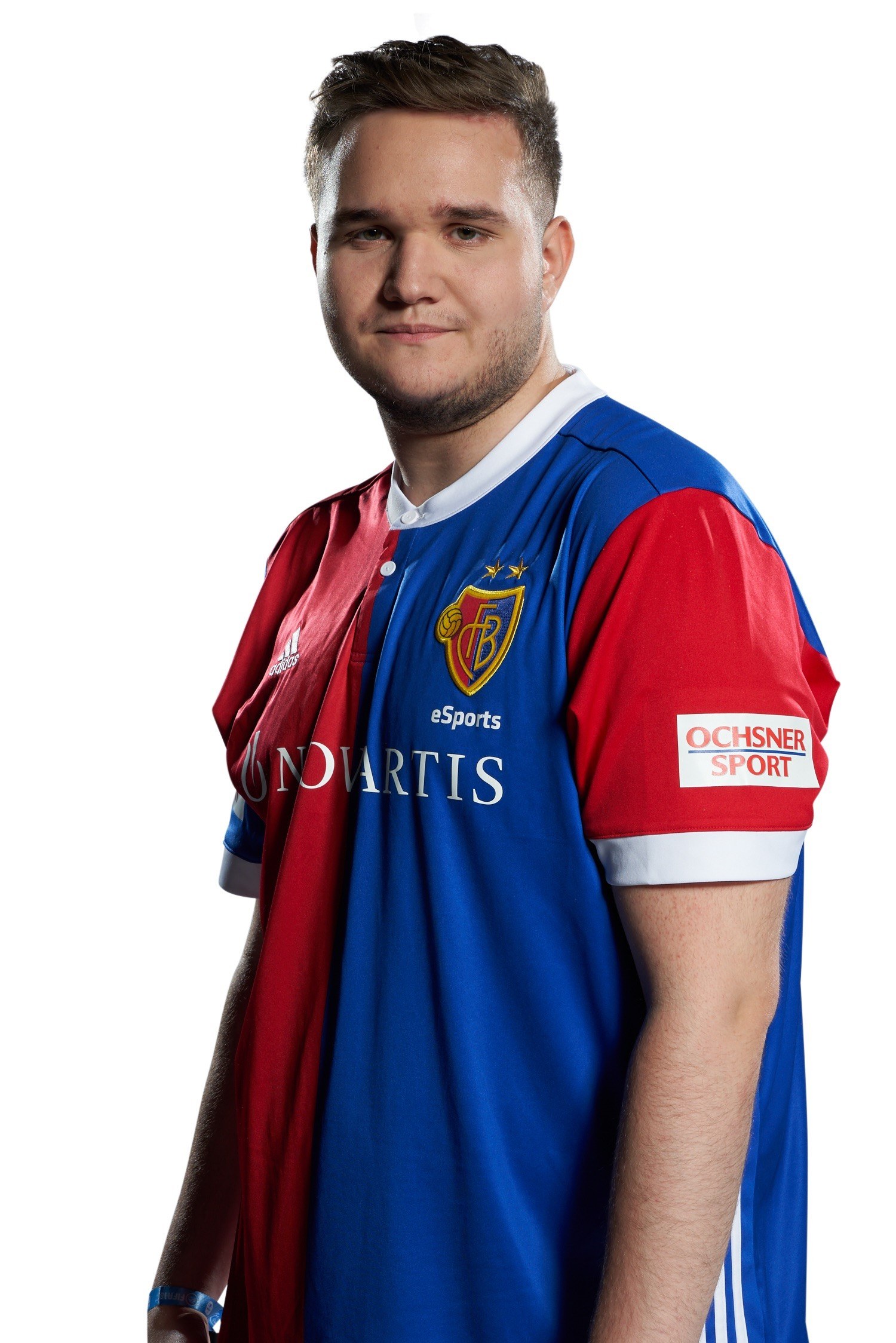 Tell us about your personal FIFA 18 playstyle and how often (if ever) you have to alter this playstyle on short notice depending on your opponents, the situation of a match etc?
"In every single match I try to be in the driver's seat and control the game by rolling out my style of play. I usually play the ball forward fairly quickly and then try to get balls in the net by breaking through the defence with a give-and-go style. Furthermore, I try to always have a man on and thereby establish a strong pressing style to gain back the ball as soon as possible. Sometimes, I`m forced to make some tactical adjustments, but for the vast majority of games I can stick to my gameplan and playstyle."
Do you like to tinker with your team and formations game to game, or do you prefer to keep a particular XI and only change it as a last resort?
"I do have a preferred line-up and try to stick to those players, but depending on certain contenders and circumstances there might be a need for adjustments."
Which players are the most crucial to the way you play on FIFA 18?
"CR7 (Cristiano Ronaldo), R9 (Ronaldo), Gullit and Vieira most ideally fit my playstyle."
FIFA 18 has almost completed its cycle. Overall how have you found the game and do you consider it a success from a competitive point of view?
"So far, it`s been a pretty decent FIFA season for me. From the very beginning of FIFA 18, I have been able to adjust to the gameplay and all the updates along the way. There`s always room for improvement, but overall I have been very happy with FIFA 18."
"What can FIFA 19 do to improve on FIFA 18 and are there any new features you would add to the game to improve it competitively if you had the power?"
"As mentioned before, I can`t really complain about FIFA 18. Regarding FIFA 19, a stronger pressing would be very much appreciated. I`m very much looking forward to the launch of FIFA 19 and will take it as it is."
Follow "FCB TheStrxngeR" on Twitter here along with his club FC Basel 1893 and be sure to keep an eye on our FIFA eWorld Cup tournament index page as we bring you further exclusive interviews and build-up to the biggest FIFA eSports tournament in history!