As the build-up to the eagerly anticipated 2018 FIFA eWorld Cup - which kicks off in London on 2nd August - gets underway, The Stats Zone continues to bring you a number of exclusive interviews with a collection of the 32 players who will be competing in the biggest tournament that eSports has to offer.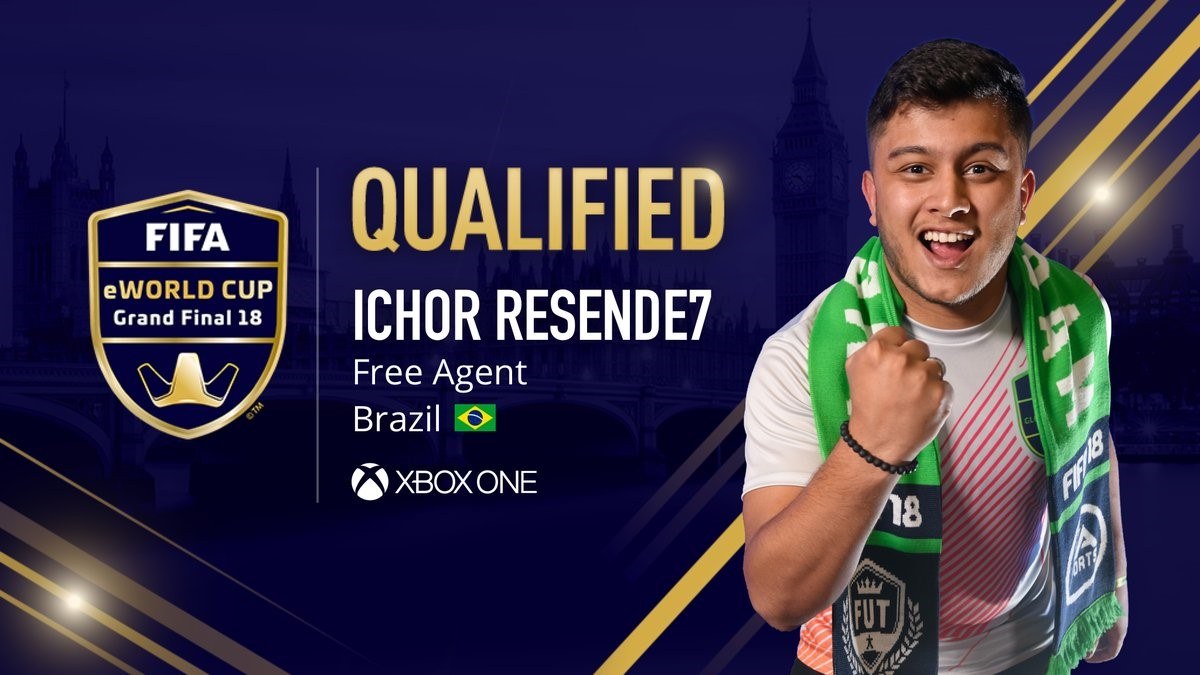 In this interview, we spoke to one of the two Brazilian players set to compete in London – Pedro "Ichor Resende7" Resende. The Ichor Gaming star plays on the Xbox One and has been drawn in Group A of the tournament. We spoke to him about his preparation for the event along with the style of play he intends to take into London.
STATISTICS
We've collected data from the recent Global Series Playoffs in Amsterdam and created FIFA style play cards for each qualifier: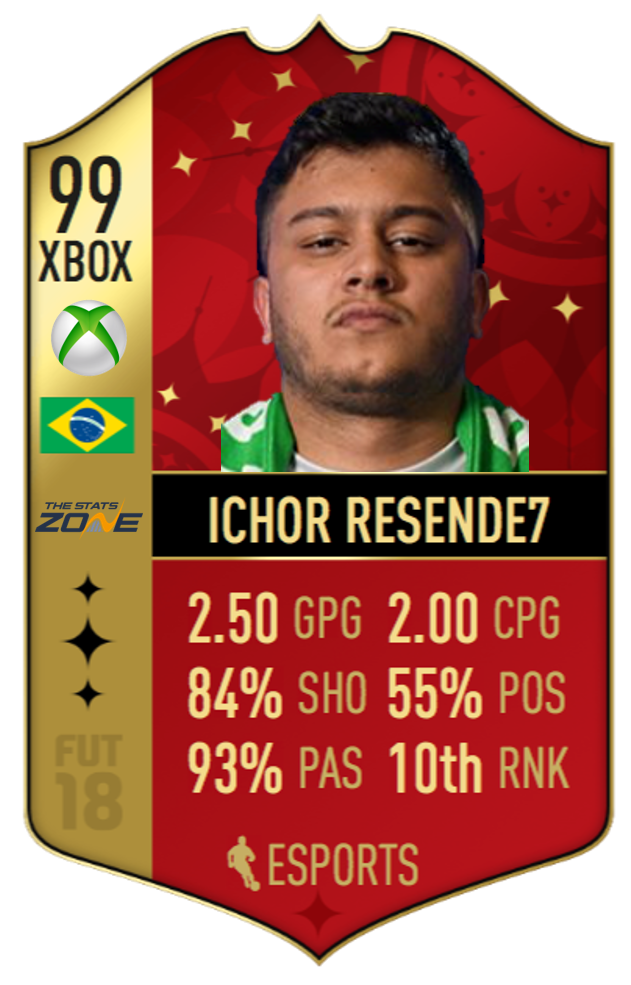 Stats are based on Global Series Qualifiers group stage games only
GPG = Goals per game
CPG = Conceded per game
SHO = Shot accuracy
POS = Average possession
PAS = Pass accuracy
RNK = eWorld Cup ranking based on our algorithm
INTERVIEW
When did your professional FIFA career begin?
"It started when I saw that it was a competitive level of FIFA I was playing at, and thus I could start to compete in major championships."
How do you balance all the practice, travelling, online/offline competition that comes with being a professional FIFA player with maintaining your everyday lifestyle?
"I always spend a few hours to train and study the game. I don't have to stop doing anything outside of my FIFA career. I have fixed schedules that allow me to do everything I want to do, whilst playing FIFA at a professional level."
You've qualified for the FIFA eWorld Cup. How does it feel knowing all the hard work you've put in this season has been worthwhile?
"I feel fulfilled! I know that I've dedicated myself enough to be where I am today, and I will certainly continue in the same way to seek the FIFA eWorld Cup title!"
How will you approach the event in terms of training and practice?
"You need to be focused enough on training and studies. Each opponent will do their best, so I must be prepared for any situation that comes my way."
Who do you consider your biggest competition from the 31 other players who have made it to London?
"I think the competition is the biggest in the world and this year, they are all extremely good players! But I believe "Msdossary7" is the player at the highest level."
Have you thought about the huge prize money on offer in London?
"Yes, I treat this as my job and I have to pursue my goals as financial, to keep competing at an even higher level."
Tell us about your personal FIFA 18 playstyle and how often (if ever) you have to alter this playstyle on short notice depending on your opponents, the situation of a match etc?
"My style of game focuses on possession of the ball and waiting for the best opportunity to create plays. If my opponent is dominating me or managing to create enough attacks against me, I can change my style and play with more aggression in the game."
Do you like to change your team and formations from game to game, or do you prefer to keep a particular XI and only change it as a last resort?
"I always start the same way and in the course of each match if it is not working for me, I change."
Which players are the most crucial to the way you play on FIFA 18?
"The players who always attack and attack well, without thinking about possession of the ball."
What can FIFA 19 do to improve on FIFA 18 and are there any new features you would add to the game to improve it competitively if you had the power?
"I think the game should be more manual, some commands that would stop being automatic that can differentiate a player from the other, so that the better players would be selected."
Follow Pedro on Twitter here along with his organisation Ichor Gaming and be sure to keep an eye on our FIFA eWorld Cup tournament index page as we bring you further exclusive interviews and build-up to the biggest FIFA eSports tournament in history!