As the build-up to the eagerly anticipated 2018 FIFA eWorld Cup - which kicks off in London on 2ndAugust – ramps up, The Stats Zone continue to bring you a number of exclusive interviews with a collection of the 32 players who will be competing in the biggest tournament that eSports has to offer.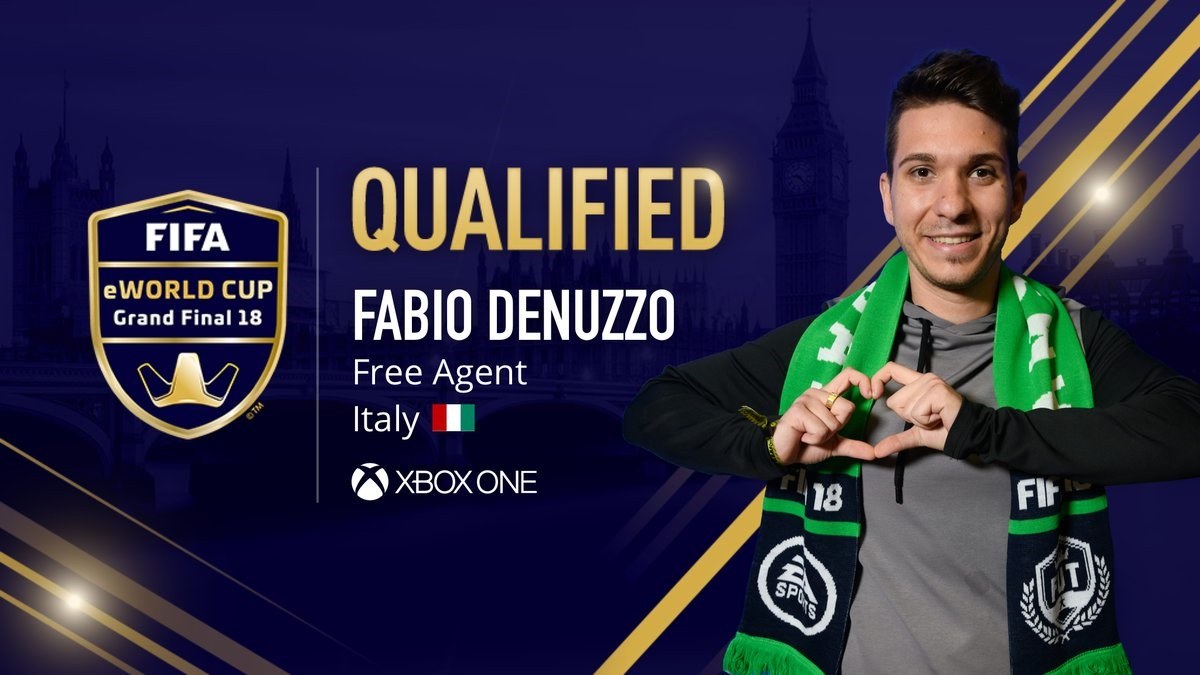 In this interview, we spoke to Fabio Denuzzo, the sole Italian player who will appear at the 02 Arena. Fabio came through a gruelling qualification match against Hashtag United's Ryan Pessoa, which saw him bag a last-minute winner to break the Englishman's heart and secure his trip to London. Fabio will compete on the Xbox One in Group A of the competition.
STATISTICS
We've collected data from the recent Global Series Playoffs in Amsterdam and created FIFA style play cards for each qualifier: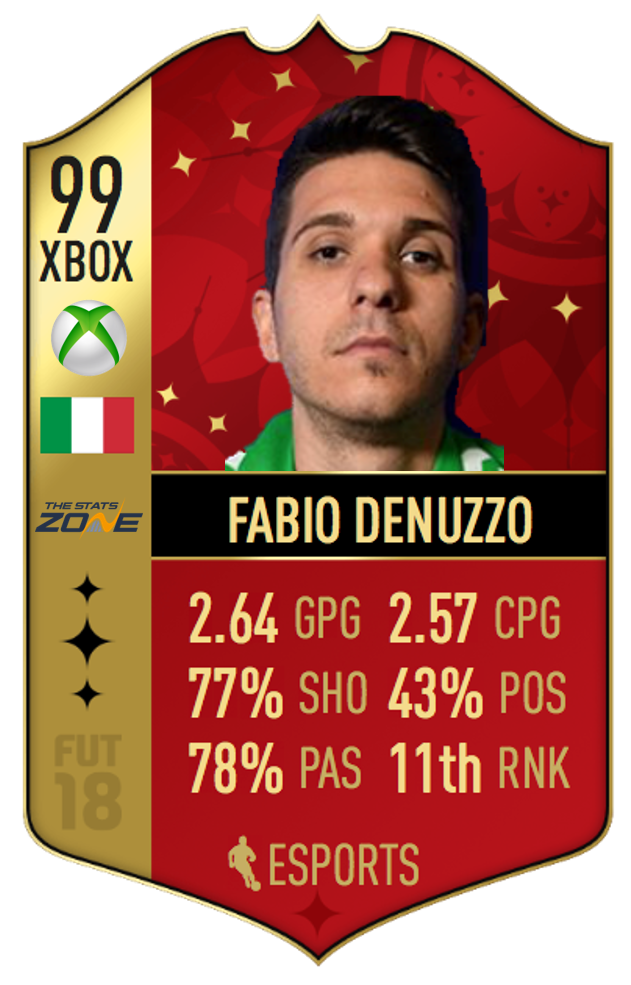 Stats are based on Global Series Qualifiers group stage games only
GPG = Goals per game
CPG = Conceded per game
SHO = Shot accuracy
POS = Average possession
PAS = Pass accuracy
RNK = eWorld Cup ranking based on our algorithm
INTERVIEW
When did your professional FIFA career begin?
"It began as a passion when playing FIFA 10 and since then I've won many titles in Italy with the Italian Championship too. I took part in the Gfinity Spring Masters and international events and now this year I have qualified for the FIFA eWorld Cup!"
How do you balance all the practice and online/offline competition that comes with being a professional FIFA player with your everyday lifestyle?
"FIFA is not that kind of game you need to play everyday to be better. You just need to know the basics and perfect your own playstyle. I finished my studies and got a high school diploma at University last year. I always put studies over FIFA, but this year FIFA is my work!"
You've qualified for the FIFA eWorld Cup. How does it feel knowing all the hard work you've put in this season has been worthwhile?
"I've made a lot of sacrifices, including leaving my family to live in another city, so it's a great feeling but nothing is done yet. We shall see in August."
You were in tears at the end of that playoff match against Hashtag Ryan! How difficult was it to stay calm when he put so much pressure on your defense throughout the game?
"It was a great game! In the first leg I was losing 1-2 with 10 men and I came back to win 3-2 which was crucial for me. The second leg was so tense but at the end Kante helped me to win in the 120th minute. It was an amazing feeling! I didn't celebrated because the game wasn't finished, but it really sunk in that I'd qualified for the FIFA eWorld Cup just after the final whistle."
How proud do you feel to be the only Italian competing at the FIFA eWorld Cup and do you have a message for your Italian fans?
"I was the only Italian in Manchester for the FUT Champions Cup as well, but I only finished in the top 32. It is an honour for me to be there and I'm going to make sure that the Italians watching will be proud of me!"
Follow Fabio Denuzzo on Twitter here and be sure to keep an eye on our FIFA eWorld Cup tournament index page as we bring you further exclusive interviews and build-up to the biggest FIFA eSports tournament in history!