As the build-up to the eagerly anticipated 2018 FIFA eWorld Cup - which kicks off in London on 2nd August - gets underway, The Stats Zone are excited to bring you a number of exclusive interviews with a collection of the 32 players who will be competing in the biggest tournament that eSports has to offer.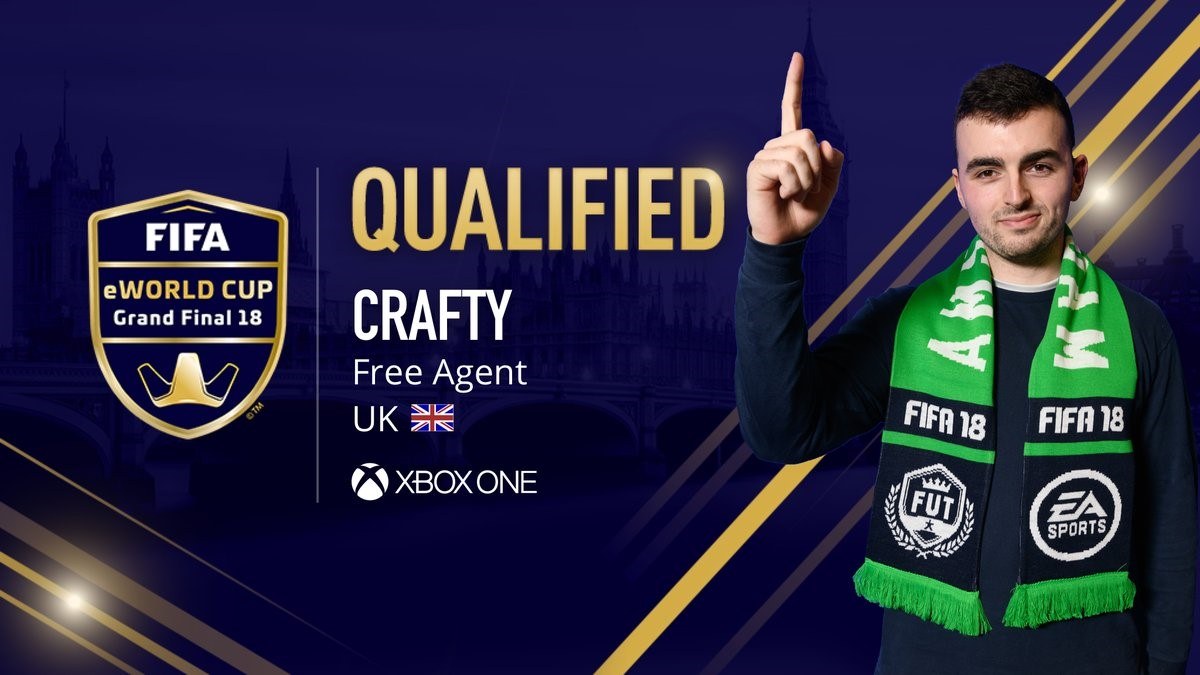 In this interview, we spoke to one of the three UK representatives at the FIFA eWorld Cup. 22-year-old Luke "Crafty" Craft, from Cornwall, will be competing on the Xbox One in Group B alongside the likes of Fouad "Rafsou" Fares, Aldossary "Msdossary7" Mossad and fellow countryman Spencer "Gorilla" Ealing. He talked not only about his playstyle heading into the tournament, but also how he's found FIFA 18 from a competitive point of view and what he'd like to see in FIFA 19.
STATISTICS
We've collected data from the recent Global Series Qualifiers in Amsterdam and created FIFA style play cards for each qualifer: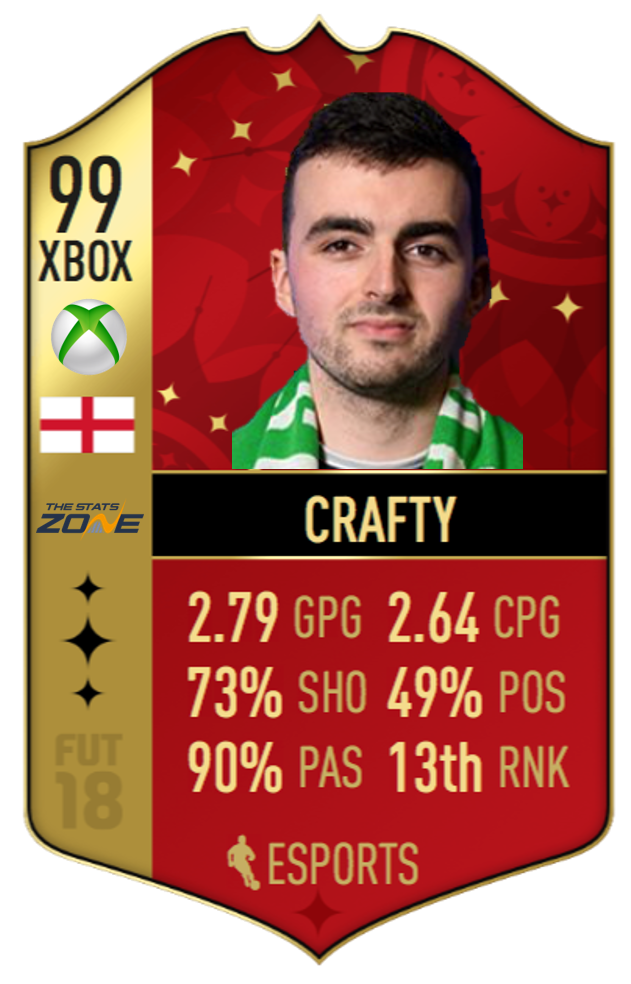 Stats are based on Global Series Qualifiers group stage games only
GPG = Goals per game
CPG = Conceded per game
SHO = Shot accuracy
POS = Average possession
PAS = Pass accuracy
RNK = eWorld Cup ranking based on our algorithm
INTERVIEW

You've qualified for the FIFA eWorld Cup. How does it feel knowing all the hard work you've put in this season has been worthwhile?
"It's definitely a great feeling as I didn't expect the year to go this well, I was really just hoping to qualify for an event."
How will you approach the event in terms of training and practice?
"For practice I'll just be doing the same as the other events I've competed in, playing my friends and other pros after taking a few weeks off."
Who do you consider your biggest competition from the 31 other players who have made it to London?
"He may not be my biggest competition as such, but I'd like to get a win against "Raseck" at an event as he's beaten me every time we've played so far this year."
Have you thought about the money on offer in London and the publicity that comes with competing in such a prestigious event?
"The prize money on offer for this event is a considerable amount more than any event I've played in, and with it being the biggest event of the year there will be a lot of pressure to perform!"
Tell us about your personal FIFA 18 playstyle and how often you have to alter your playstyle/formations on short notice depending on your opponents, the situation of a match etc?
"For me personally I haven't changed my playstyle much in the past, but I will be trying to alter the way I play depending on the games leading up to this event. I do play different formations depending on how the game is going and don't only change as a last resort, but the players I use always stays the same."
Which players are the most crucial to the way you play on FIFA 18?
"The two players most crucial to the way I play are Ronaldo and Ruud Gullit."
FIFA 18 has almost completed its cycle. Overall how have you found the game and do you consider it a success from a competitive point of view?
"I do consider FIFA 18 to be a success from a competitive viewpoint as this is only the second year that EA have really tried to push competitive FIFA heavily and people can't expect it to be perfect straight away."
What can FIFA 19 do to improve on FIFA 18 and are there any new features you would add to the game to improve it competitively if you had the power?
"For competitive improvements on FIFA 19 I feel as though a ladder based ranking system for FUT Champions would suit better as it would be a fairer system of qualifying and would be more forgiving if people get a disconnection loss."
Follow Crafty on Twitter here and be sure to keep an eye on our FIFA eWorld Cup tournament index page as we bring you further exclusive interviews and build-up to the biggest FIFA eSports tournament in history!