As the build-up to the eagerly anticipated 2018 FIFA eWorld Cup - which kicks off in London on 2ndAugust – ramps up, The Stats Zone continue to bring you a number of exclusive interviews with a collection of the 32 players who will be competing in the biggest tournament that eSports has to offer.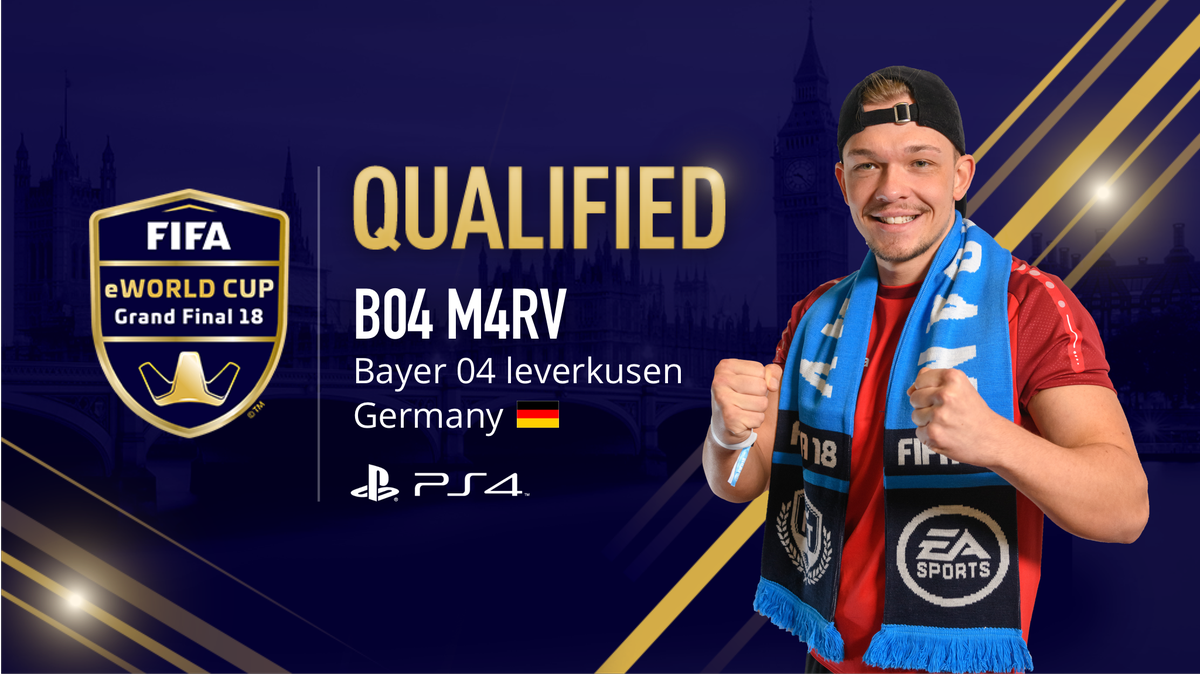 In this interview, we spoke to Bayer 04 Leverkusen player Marvin "B04 M4RV" Hintz. He will be one of eight German players competing at the 02 and will be desperate to bring success back to the Rhine for "Die Werkself". He will play on the PlayStation 4 and compete in Group D.
STATISTICS
We've collected data from the recent Global Series Playoffs in Amsterdam and created FIFA style play cards for each qualifier: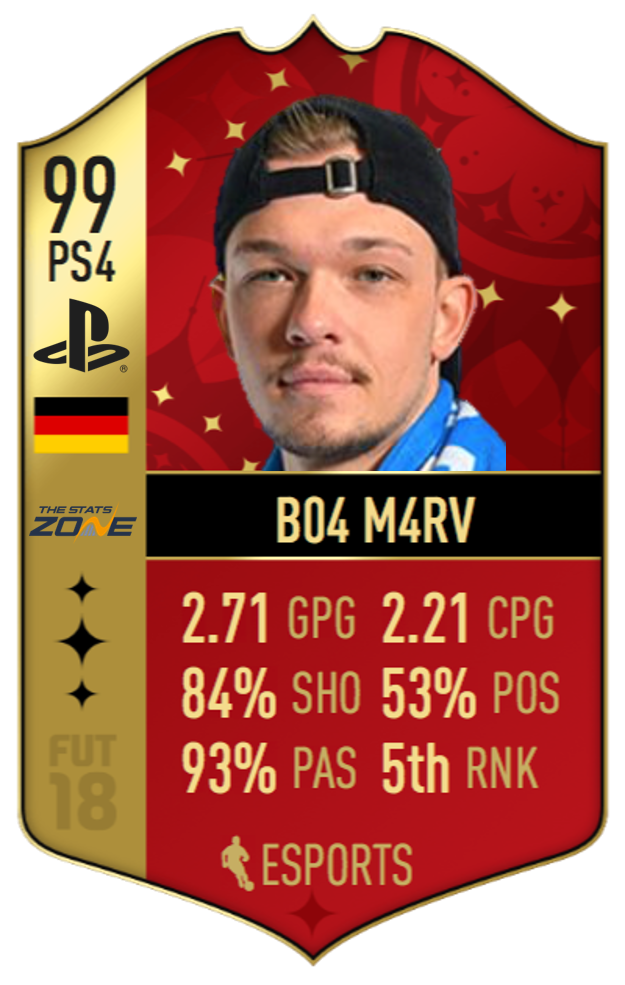 Stats are based on Global Series Qualifiers group stage games only
GPG = Goals per game
CPG = Conceded per game
SHO = Shot accuracy
POS = Average possession
PAS = Pass accuracy
RNK = eWorld Cup ranking based on our algorithm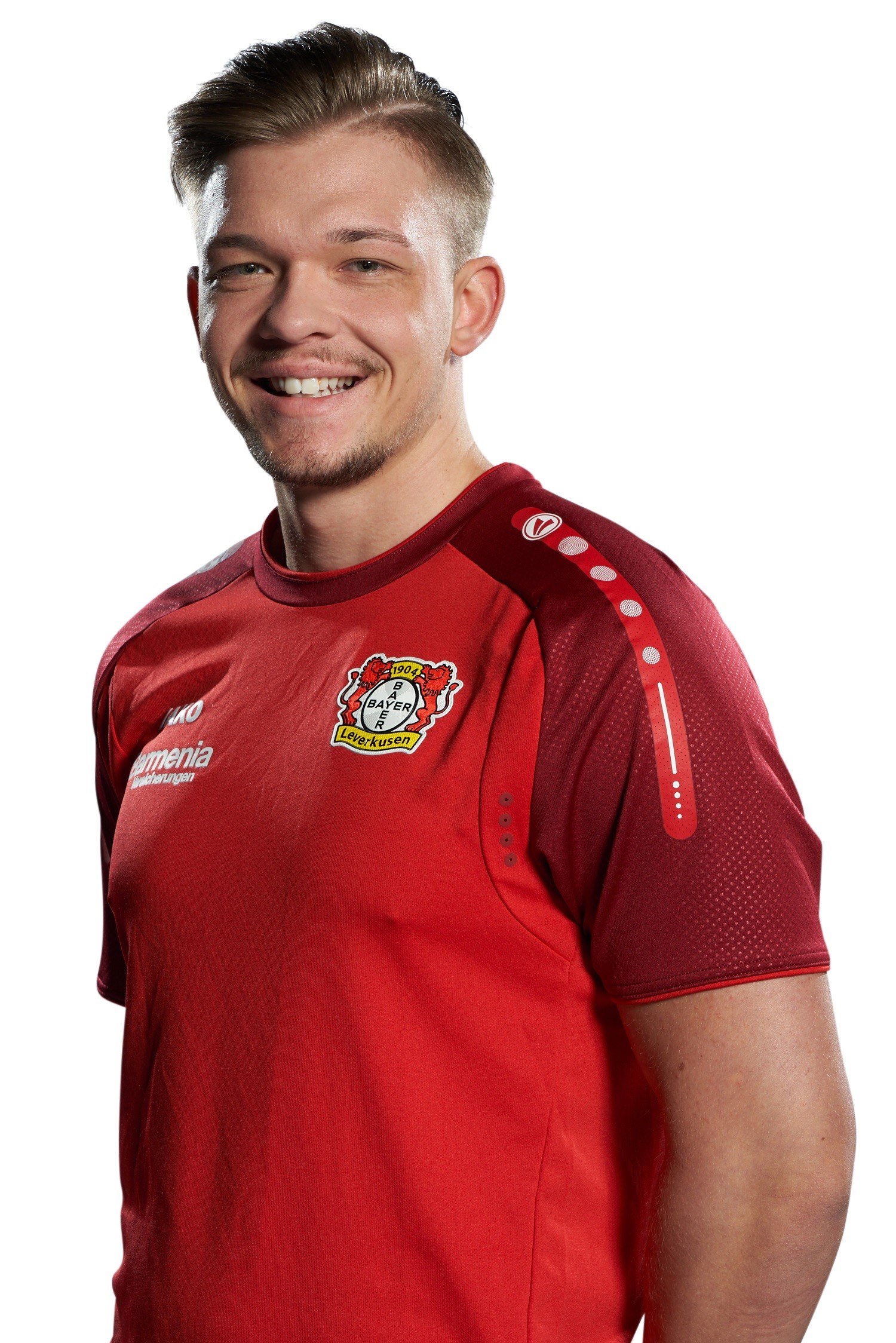 INTERVIEW
How do you balance the practice that comes with being a professional FIFA player with maintaining your everyday lifestyle?
"During the day my focus is on my sports management studies, which I do in Dusseldorf. Two to three hours of daily FIFA training flow into my evening schedule every day. Of course my job takes a lot of time besides private life, but the great fun of the game makes my scheduling easier. You can say, my job is also my hobby."
Tell us about the numerous online and offline tournaments you've competed in this season and the travelling you've undertaken?
"In recent months I have travelled to many international tournaments. Most recently I travelled to both the FUT Champions Cups in Barcelona and Manchester. I also went to Paris and competed at ESWC, but of course it was the Global Series Playoffs in Amsterdam that was an absolute highlight for me both athletically and emotionally."
You've qualified for the FIFA eWorld Cup. How does it feel knowing that all the hard work you've put in this season has been worthwhile?
"I'm still overwhelmed by the progress of the playoffs. My big tournament goal was to get a ticket for the FIFA eWorld Cup in advance. That I made it to the Global Series Playoffs final isn't self-evident for me, but the hard training in the previous weeks has paid off. I have never prepared more intensively for an event. Now I'm playing the tournament where the best 32 players in the world compete against each other – a confirmation of my constant training and the plan that Bayer 04 Leverkusen and I are pursuing together."
How will you prepare for the FIFA eWorld Cup now qualification is secure?
"Along with my regular practice schedule, Bayer 04 Leverkusen organises regular training days with other clubs or agencies. Every weekend I also play the Weekend League from home. This allows me to collect further game practice and try new formations in a competitive environment. All this plays a part in my preparation."
How much have Bayer 04 Leverkusen helped you to make that final push that has seen you get up to this point in your career?
"Bayer 04 Leverkusen has been a matter of the heart for me since my childhood. I have always been a fan of the football team and have watched many games live at the BayArena. For that reason I don't need any extra motivation to represent Bayer 04 on the console. Nevertheless they help me a lot in many areas. The eSports team takes care of everything so that I can focus entirely on the sport. In case of problems, the club always tries to offer solutions. I feel extremely comfortable with them."
Follow "B04 M4RV" on Twitter here along with his club Bayer 04 Leverkusen and be sure to keep an eye on our FIFA eWorld Cup tournament index page as we bring you further exclusive interviews and build-up to the biggest FIFA eSports tournament in history!