TSZ can exclusively reveal that Manchester City head honcho Pep Guardiola is obsessed with fantasy football, so much so that it has a direct influence on his Premier League team selection.

In news that sheds light on the frequent and unpredictable rotation in the Man City line-up, this is the latest in a series of FPL-related scandals that have hit the top flight, and is further proof that fantasy football has overtaken real football in terms of importance.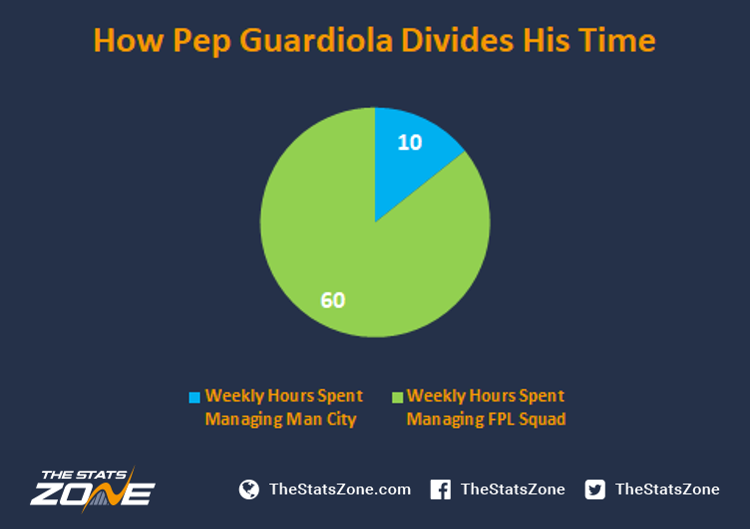 The conundrum of whether Sergio Aguero or Gabriel Jesus will start up front has been a source of constant frustration for FPL managers in recent weeks, with each decision appearing to be completely random. Inside sources, however, can confirm that Pep's choice is purely influenced by which player he has captained in his own fantasy team – allegedly called 'Pepwins'.
In addition, Leroy Sane's extended run in the team is rooted in the fact that his real-life manager purchased the virtual Sane just before gameweek 6. Pep is said to be "so, so happy" with the German winger's FPL output in recent weeks, and has been encouraging Sane's teammates to pass to him regardless of their position on the field.
Contrastingly, the gaffer is furious with Raheem Sterling who keeps scoring and assisting despite being told not to. Tensions came to a head during gameweek 10 when Guardiola brought Sterling off the bench for what was supposed to be the dreaded one-point cameo for his 700k+ FPL owners (Pep not being one of them), only for the England international to ignore those orders and score the third goal, leading to showdown talks in the aftermath. Sterling appeared to have learnt his lesson last week when, during a promising two-on-one situation against Arsenal, he intentionally over-hit – by a comical distance – a simple pass to Leroy Sane. Pep was said to be maddeningly conflicted as a result.
Rumours are also circulating that Pep has been afforded a budget of £200m for his FPL squad – double that of anyone else – but a spokesperson for 'Pepwins' has refused to comment.
Other revelations in recent weeks include:
Romelu Lukaku's significant decline in FPL returns can be explained by the fact that he sold himself after gameweek 7 in order to thwart his mini-league rivals.
Phil Jones repeatedly fakes injuries in the lead-up to each gameweek in order to induce panic-selling, before typically keeping a clean sheet and bagging three bonus points for his own FPL team. Jose Mourinho is said to be in on the ruse.
Dejan Lovren persistently makes 'defensive errors' because of the lack of Liverpool defensive coverage in his own FPL team, hence sabotaging the clean sheets of mini-league opponents.
Harry Kane picks and chooses when to score a brace dependent on when he sticks the armband on himself, which incidentally was during gameweeks 4, 6, 7 & 9.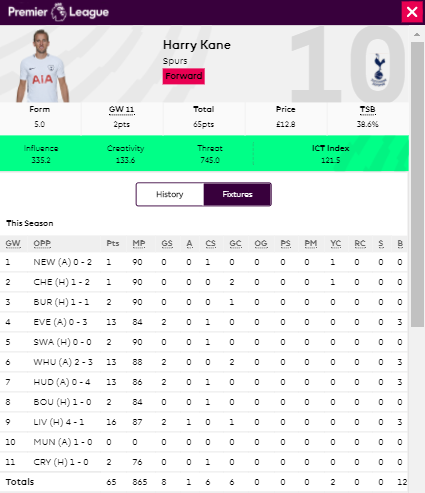 Jose Mourinho has been aggressively lobbying for the inclusion of a 'Park the Bus' chip which would see double clean sheet points awarded to all 11 players in the case of a shut-out. His efforts are likely to fall short, however, on account of his all-too-frequent criticism of FPL officials.
Ronald Koeman's departure from Everton coincided with the termination of his FPL account. The Dutchman attempted to hack the game into letting him play illegal formations, including a bizarre set-up which saw him deploy eight attacking midfielders and no strikers.
When asked about FPL, James Milner responded that he didn't play the game and had no interest in doing so, but would strive to deliver a 7/10 performance each week if he did.