When? Saturday 12th August, 15:00 (BST)
Where? The Hawthorns
Are tickets still available? Tickets ares still available on West Brom's official website and Bournemouth's official website.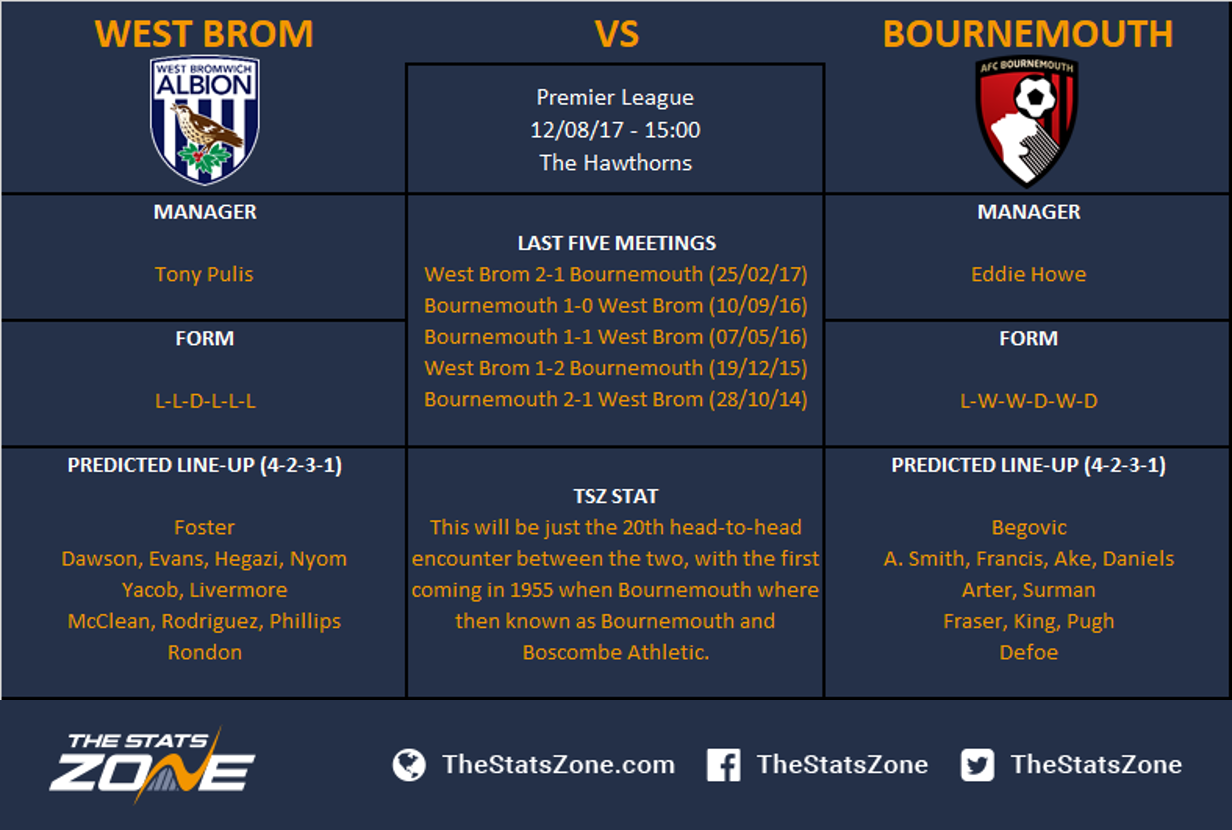 STATS & FACTS
This is just the fifth time that the two sides have gone head to head in the top flight (Bournemouth two wins, West Brom one win, 1 draw).
Bournemouth have lost both of their previous opening day fixtures since reaching the Premier League – defeats to Aston Villa and Manchester United.
Nathan Ake is set to make his first appearance for Bournemouth since rejoining the club on a permanent basis after leaving Chelsea.
Jermain Defoe also looks set to embark on his second spell with The Cherries. He scored 10 goals in 10 games while on loan back in 2001, equalling a Football League record for scoring in consecutive matches.
West Brom are about to embark on their eighth straight Premier League season after returning to the top flight for the 2010/11 campaign. In that period, they have only won twice on the opening weekend.
West Brom are not particularly big fans of the opening weekend with just six wins in the past 25 seasons (24% win rate).
This will be just the 20th head-to-head encounter between the two, with the first coming in 1955 when Bournemouth where then known as Bournemouth and Boscombe Athletic. That fixture would see them lose to West Brom at home by a scoreline of 1-0 in the F.A Cup.
MOST MEMORABLE MEETING
The Baggies' record victory over Bournemouth was when they ran out 4-0 winners in January 1992 during the final season before the Premier League was formed.