CURRENT TABLE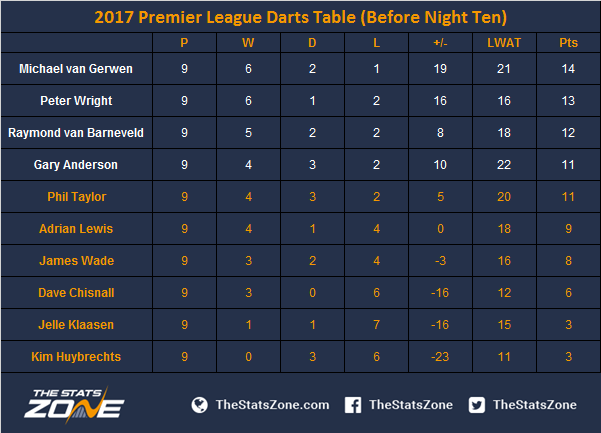 Players in white signify those in the current play-off positions.
MATCH-UPS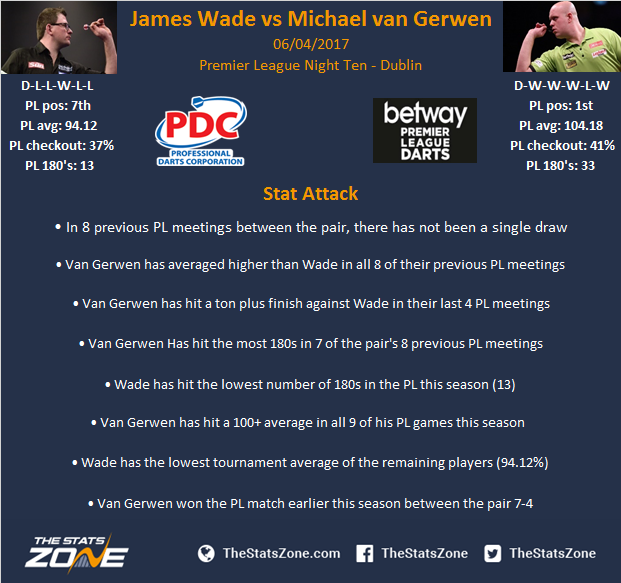 Verdict & Betting Tips
After a solid start to the 2017 Premier League, Wade has tailed off and now risks losing touch with the all-important top-four play-off positions. After a poor performance against Van Barneveld last week, it's difficult to see him getting anything out of this clash with the world number one and reigning Premier League champion. Van Gerwen has averaged over 100 in all nine of his Premier League games this season, so consider a double bet on an MVG win with an average in excess of 100.
Prediction - Van Gerwen win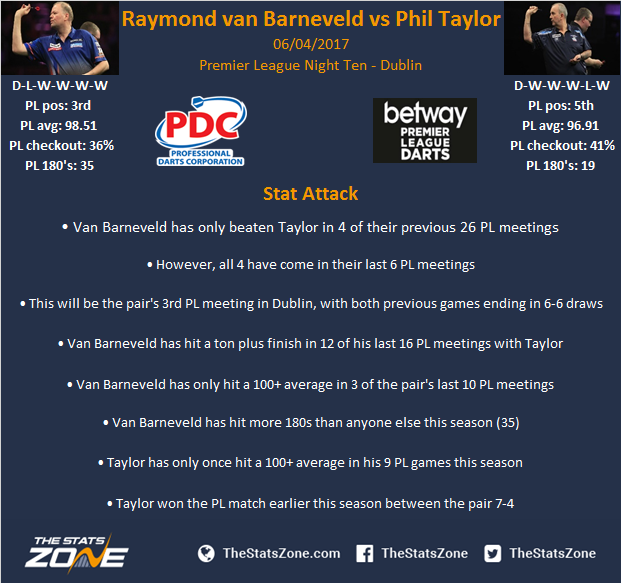 Verdict & Betting Tips
Still the biggest rivalry in the sport, the pair are arguably more closely matched now than at any other point in their careers, with RVB playing with confidence and Taylor not quite the player he was. The Englishman won the pair's first Premier League meeting this season, but Barney is now seeking a fifth consecutive league win and will fancy his chances. The Dutchman loves a ton plus checkout so look for rewards in that market, whilst both players to average under 100 could be a nice earner as nerves are bound to be a factor in this clash of two darting giants.
Prediction - Draw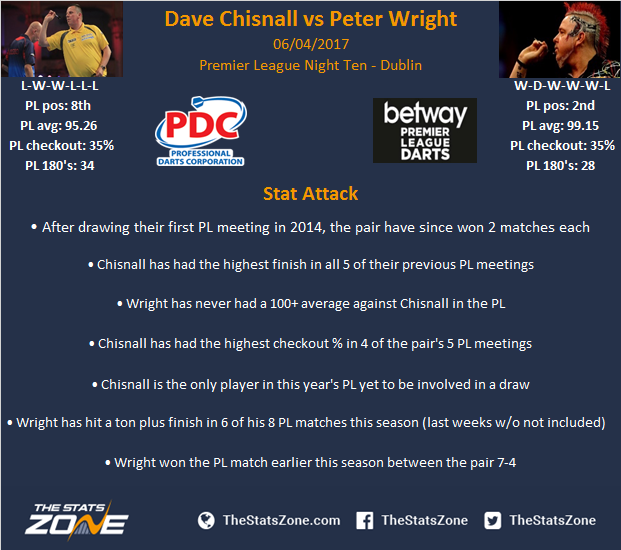 Verdict & Betting Tips
Chisnall may have avoided elimination but he is some way off the pace and needs something truly special in order to qualify for the play-offs in May. He is perfectly capable of beating Wright but inconsistency has been his downfall this season, whilst Wright has been able to maintain a high level throughout the league phase. Wright has surprisingly never averaged over 100 against Chizzy in the Premier League, but with the form he's in, he could well break that duck here. Additionally, 180's are almost guaranteed with these two power scorers, so look at the over over 5.5 180's market for good value.
Prediction - Wright win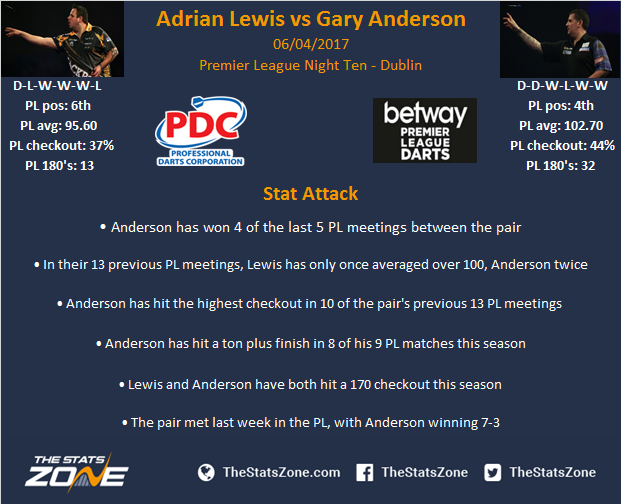 Verdict & Betting Tips
The fixture calculator has thrown up a repeat of last week's meeting in Cardiff, where Anderson comfortably prevailed 7-3 to end Lewis's run of three consecutive victories. Anderson will be the favourite again, but this could be a closer affair as Lewis claimed a Players Championship victory over the weekend and is gradually rediscovering his best form. A quickfire, high-scoring game is in the offing with plenty of maximums, but betting on a draw could be the way to go here.
Prediction - Draw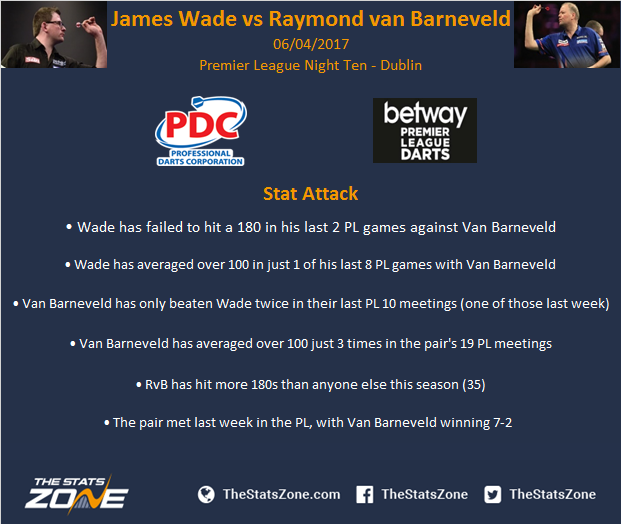 Verdict & Betting Tips
Fatigue could play a factor here as both play their second game of the night. Van Barneveld has struggled with his energy levels in the past, and after what is bound to be a sapping contest with Taylor, his performance may dip when he comes to meet Wade later in the evening. Under 5.5 180's is tempting here then, whilst both players to average under 100 also offers some value in what could be a scrappy affair.
Prediction - Wade win