The resurgence of the old guard in 2017 has been one of the great stories in tennis, and the age records have continued to fall at Wimbledon this year. As both the men's and women's finals approach this weekend, we've broken down some of the facts and figures surrounding age:
The four male Wimbledon semi-finalists (Roger Federer, Tomas Berdych, Marin Cilic and Sam Querrey) reach a combined age of 123, the highest in the history of the tournament. This is also the third highest in Grand Slam history, behind the 1972 Australian Open (126) and the first ever open era Grand Slam, the 1968 French Open (132).


The two male Wimbledon finalists (Roger Federer and Marin Cilic) amount to a combined age of 63, also the highest in SW19 history. The Grand Slam record stands at 73 (1972 Australian Open).


Only Ken Rosewall and Mal Anderson have competed in a men's Grand Slam final at an older age than Federer.


Venus Williams is the second oldest female Grand Slam finalist ever, behind Martina Navratilova, and she will be the oldest female champion should she defeat Garbine Muguruza.


At the combined age of 72, if Federer and Williams both win the Wimbledon title this weekend, they will surpass the record set at the Australian Open earlier this year as the oldest combined champions, where Federer and Serena Williams were a combined age of 70. The third highest total age is 64 (1971 Australian Open).
Whilst 2017 has certainly seen a great deal of success for players in their 30's, as the following two graphs show, this has been a growing trend in recent years: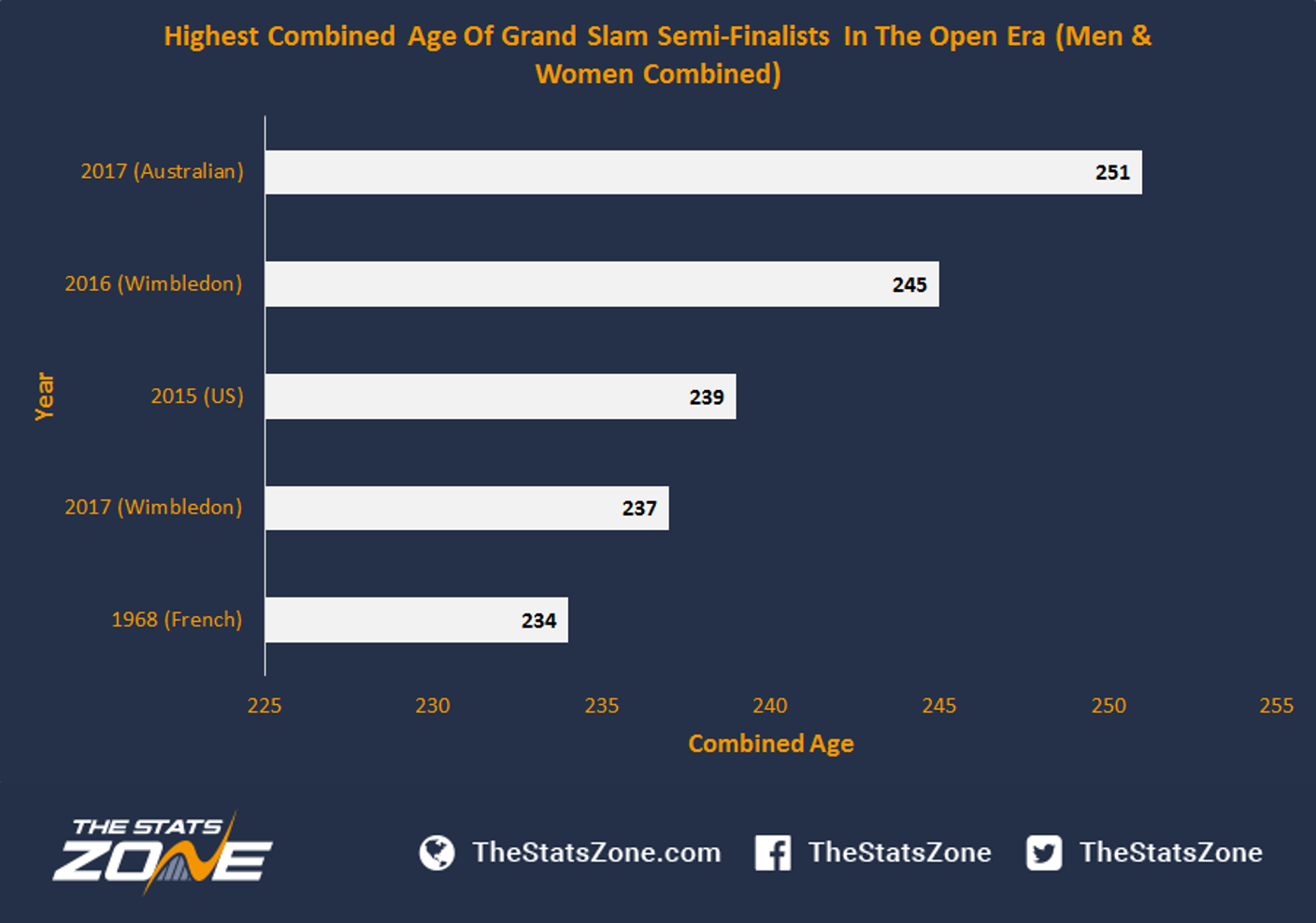 When you combine men and women, the total age of the eight semi-finalists at Wimbledon 2017 was 237, the fourth highest in Grand Slam history. The top three are all recent events, with the 1968 French Open - the first ever open era Grand Slam - in fifth position.

Let's narrow this down to finalists: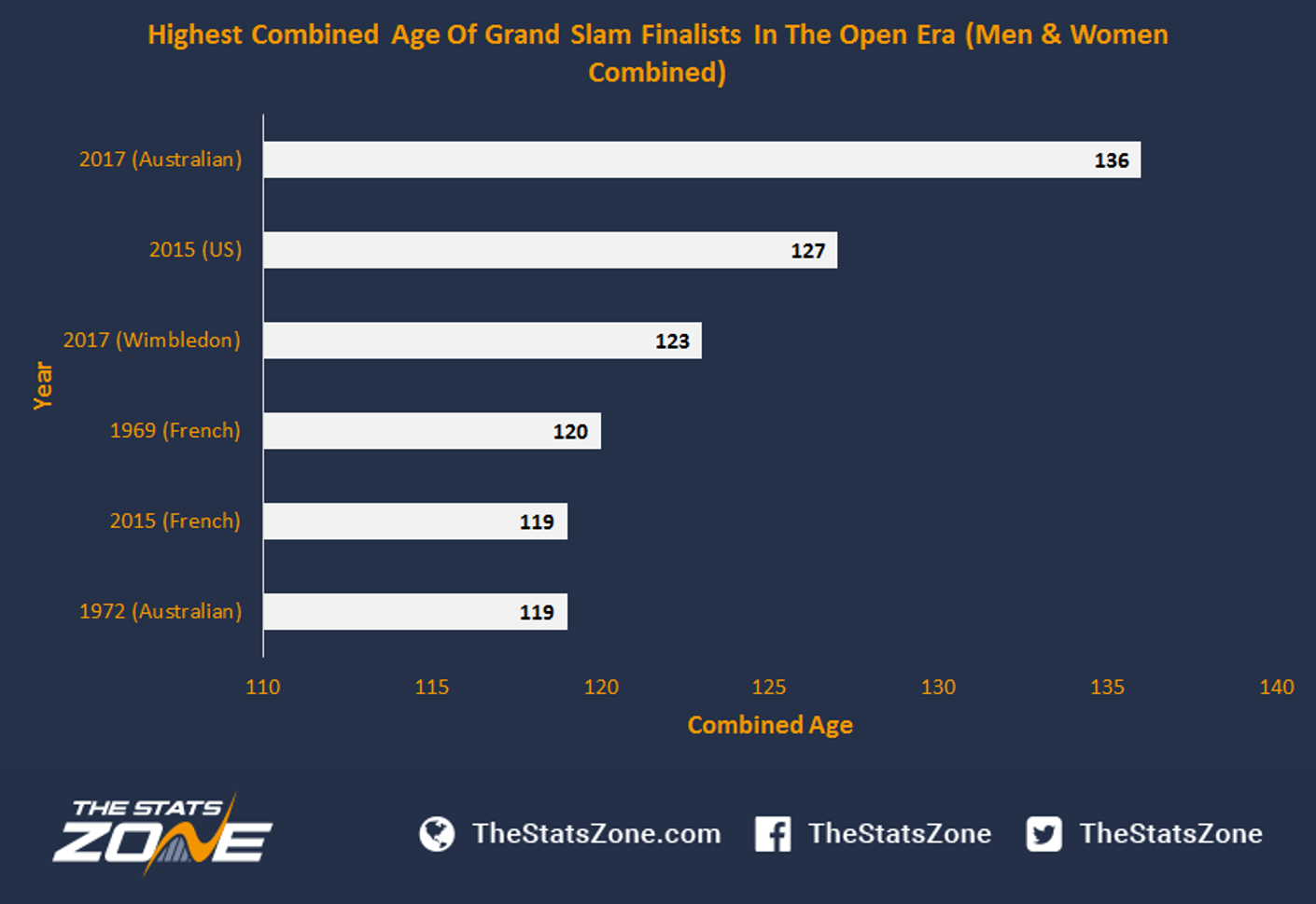 This year's Wimbledon once again appears on the list, as the men and women combine for the third highest combined age in the open era. Notice once again the prevalence of recent Grand Slams, which serves to highlight how, in the modern era, player are able to extend their careers and are 'peaking' for longer.

Statistics and records are from the beginning of the open era (1968 onwards).