The Lowdown
NEW ENGLAND PATRIOTS
The Super Bowl champions come into the new season as the team to beat again and are arguably even stronger after some excellent additions.
They were dealt a blow in their third pre-season game when Julian Edelman went down with a serious knee injury, ruling him out for the season.
They have a strong record against the Chiefs and will be confident with the addition of Brandin Cooks, giving them as much firepower as ever.
KANSAS CITY CHIEFS
The Chiefs come into this season after a mixed pre-season which saw them fire their GM John Dorsey and cut star receiver Jeremy Maclin.
They too received an injury blow in pre-season with Spencer Ware picking up a serious injury so they rely on Kareem Hunt in the rushing game.
Their stellar defence will have to be at their best in Foxboro but the biggest question will be whether Alex Smith can keep up with Brady.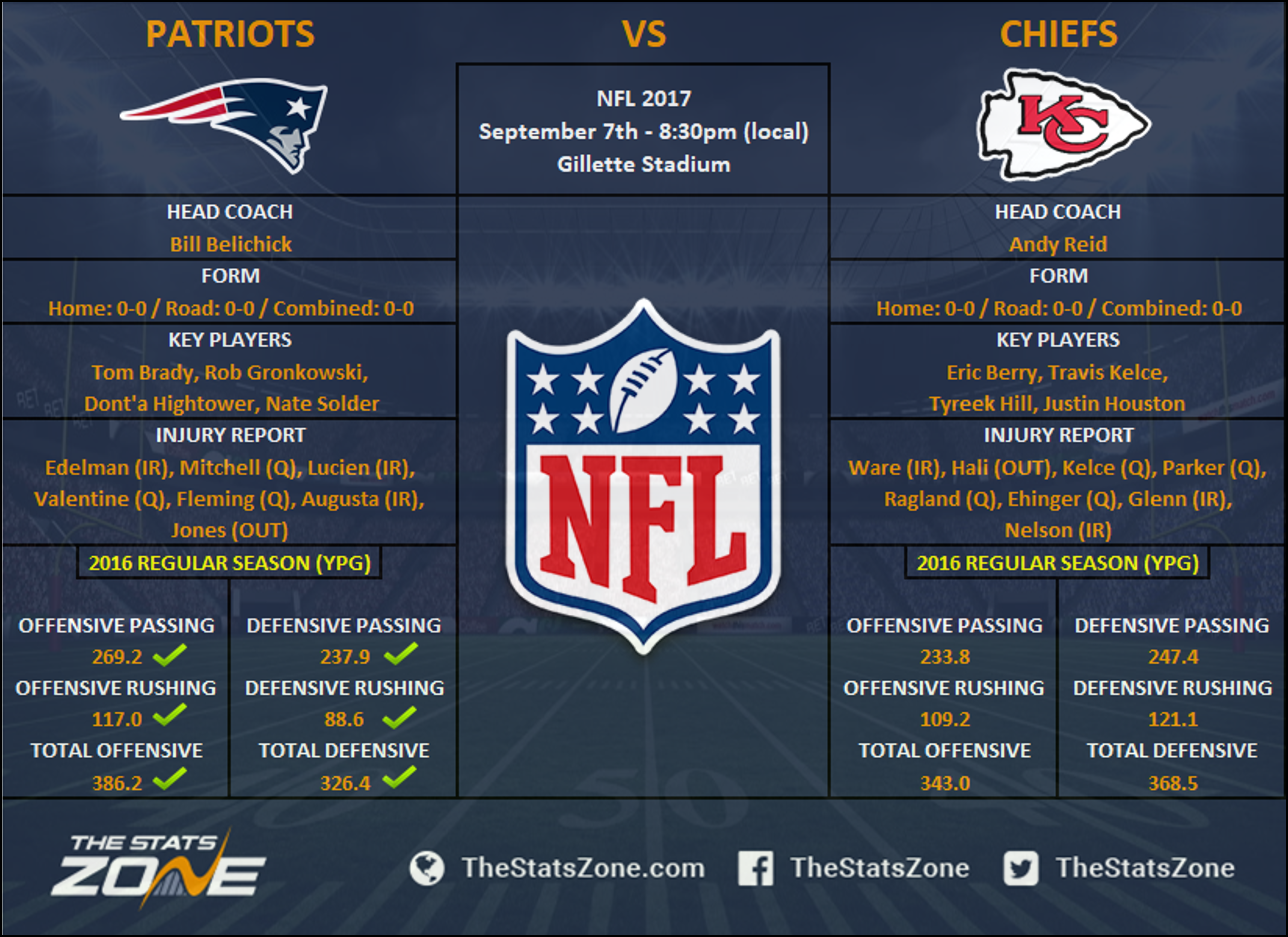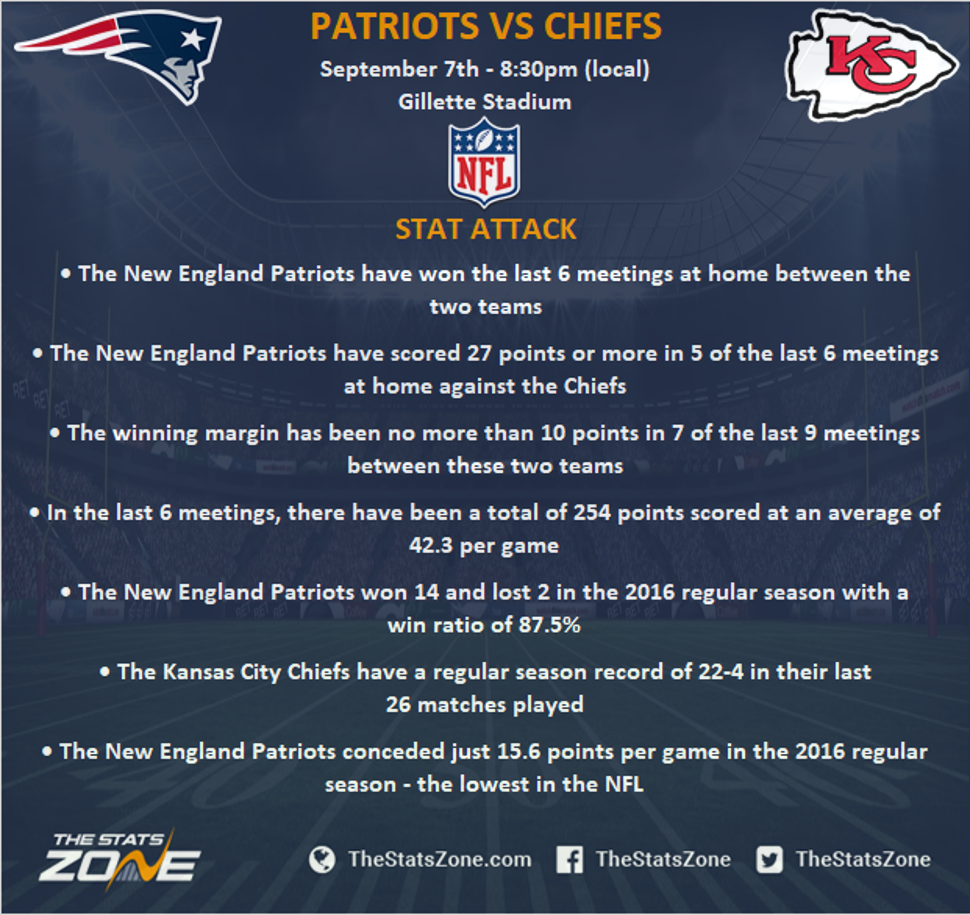 Analysis - what to expect
The season opener pits one of the best defenses in the game against the Super Bowl champions. The Pats' preparation has been strong barring the injury to Edelman and they will be confident of winning this opening game in comfortable fashion thanks to Brady and the incredible options in the offense.