The Lowdown
Where can I watch the Packers versus the Bengals? Packers vs Bengals is not televised live in the UK
GREEN BAY PACKERS
The Packers have had one of the tougher schedules to start the season but will be keen to get some momentum going especially at Lambeau.
Aaron Rodgers was uncharacteristically average against the Falcons giving away multiple turnovers so he will be motivated to bounce back.
Injuries to receivers Jordy Nelson and Randall Cobb are a major concern and they will need Davante Adams to step up if they miss time.
CINCINNATI BENGALS
Pessimism surrounds the Bengals more than any other team after two losses at home and only 9 points scored with zero touchdowns.
Following the 13-9 loss to Houston, they fired offensive coordinator Ken Zampese in an attempt to turn their poor offensive start around.
AJ Green is one player to have expressed his unhappiness with their play so far and they will ask Dalton to target the big receiver more.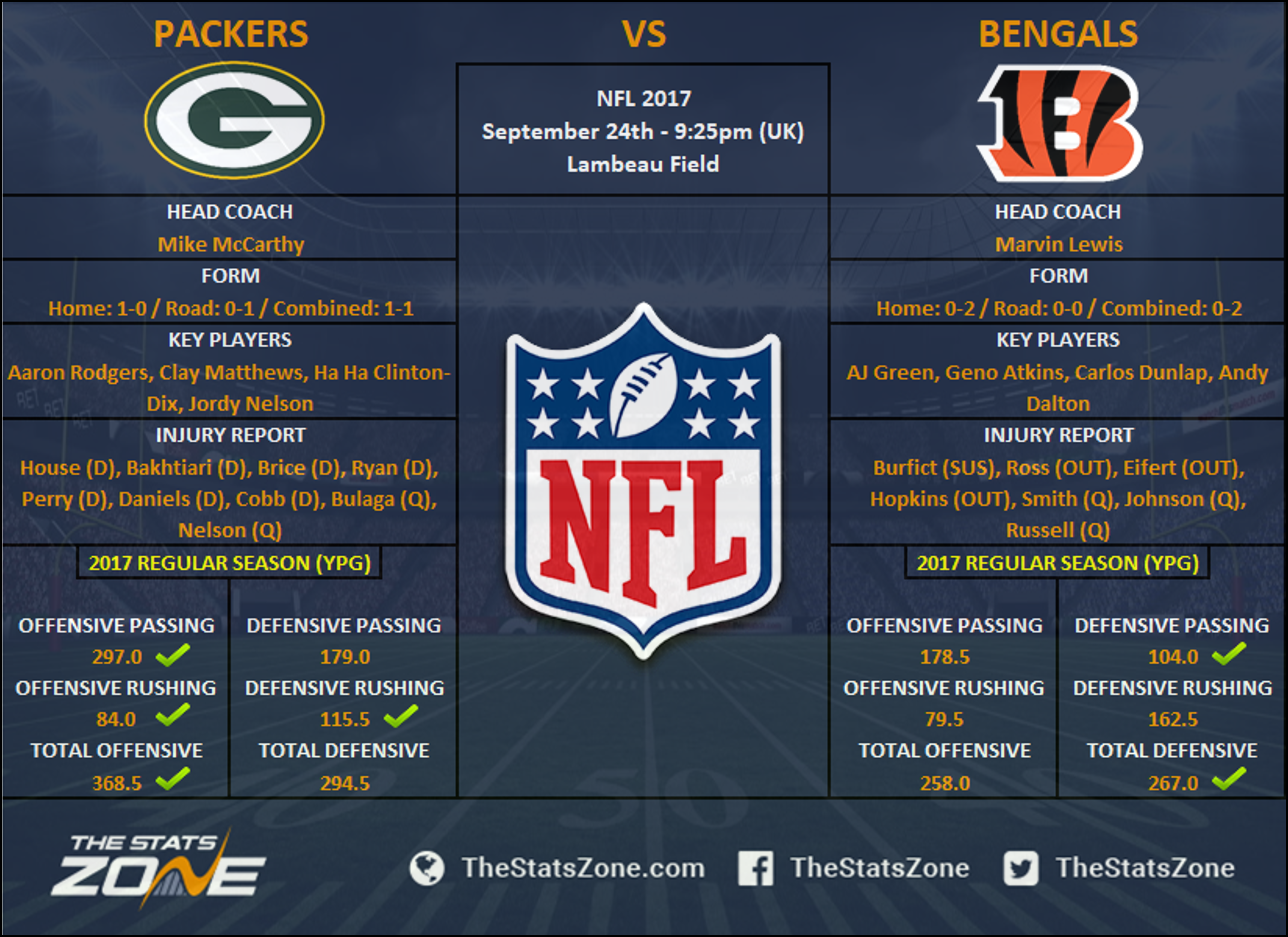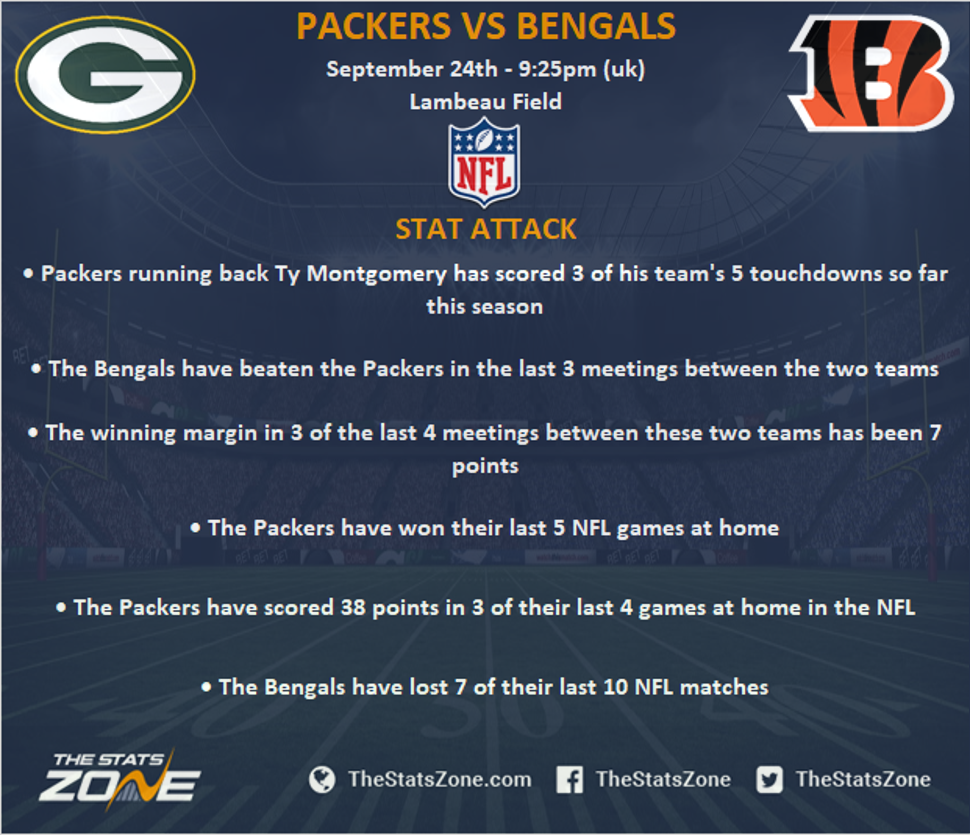 Analysis - what to expect
The Packers at Lambeau Field are one of the most formidable opponents so as the Bengals travel to Wisconsin with no touchdowns and just 9 points scored from their first two games, their chances seem bleak. The Packers have injury doubts which may make the handicap tough to beat, but they will win.