MMA Preview – Stipe Miocic vs Daniel Cormier 3 at UFC 252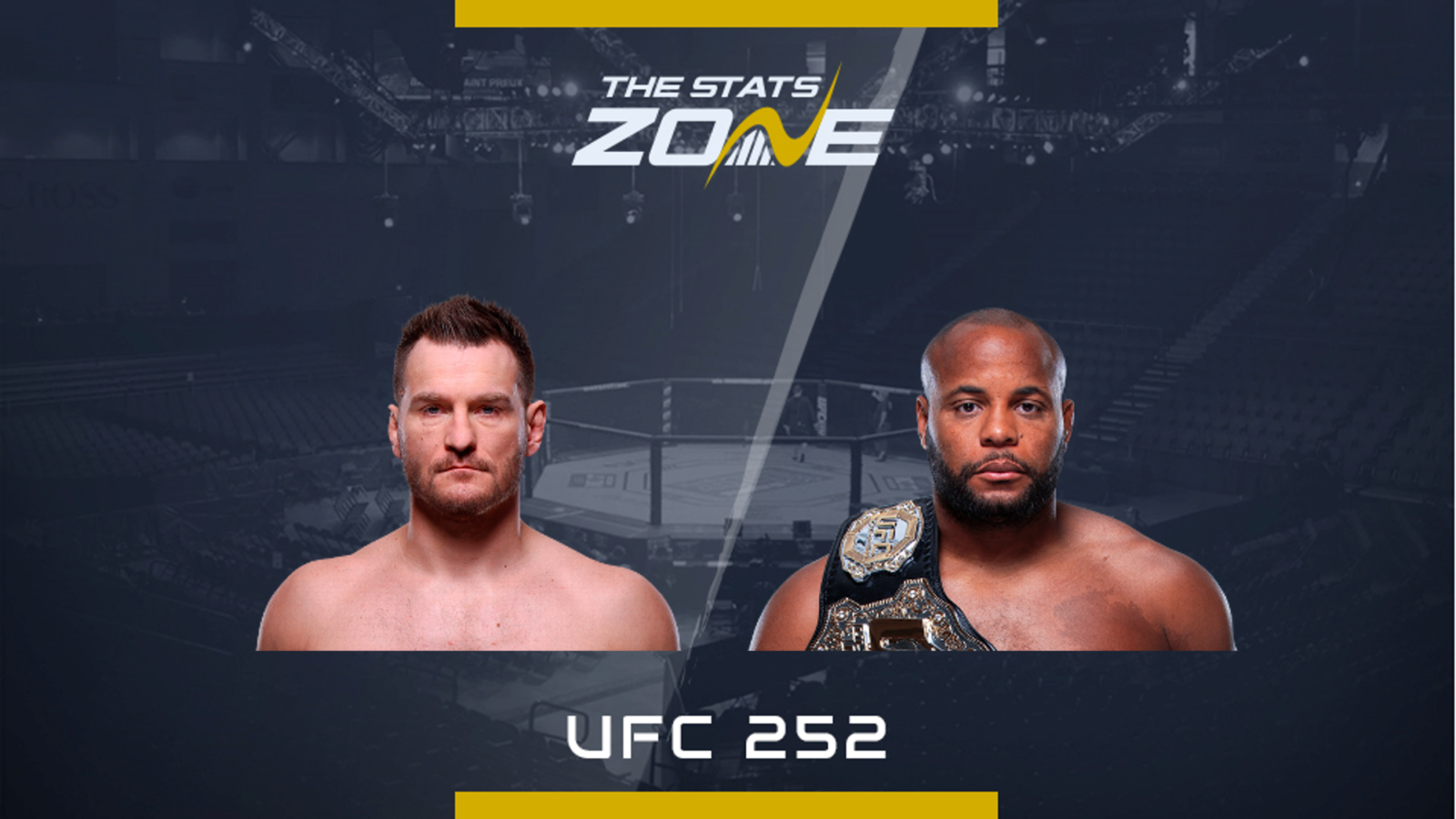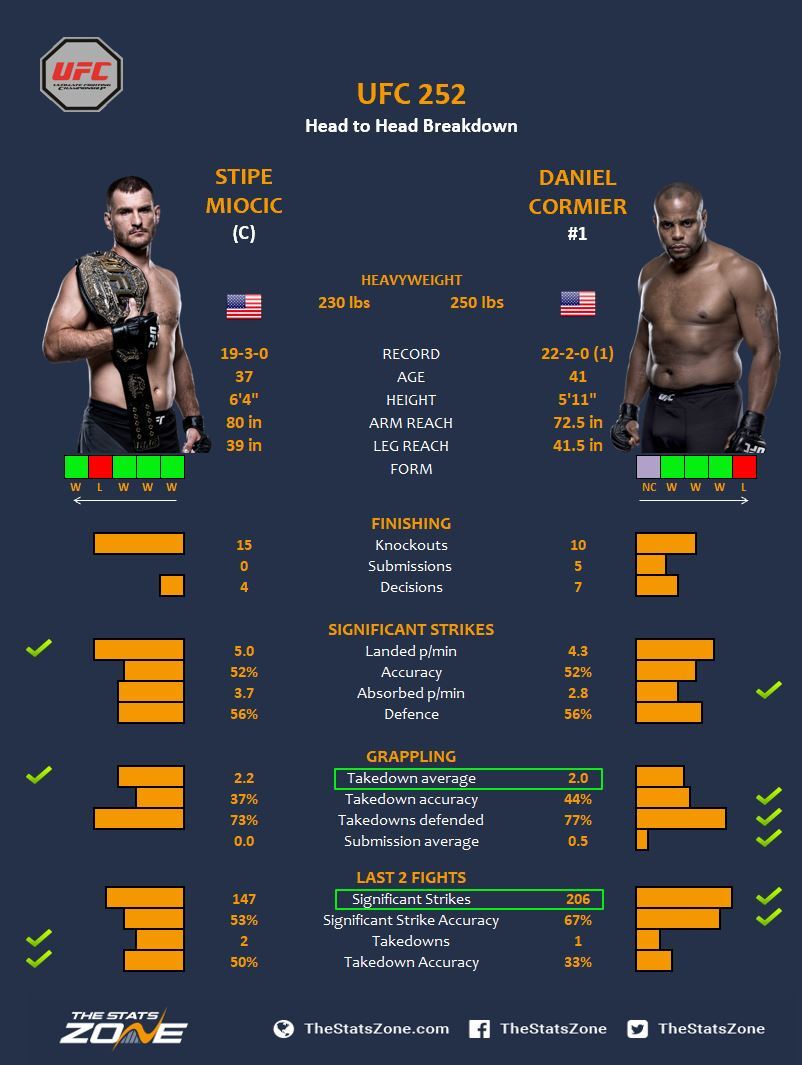 Stats sourced via ufcstats.com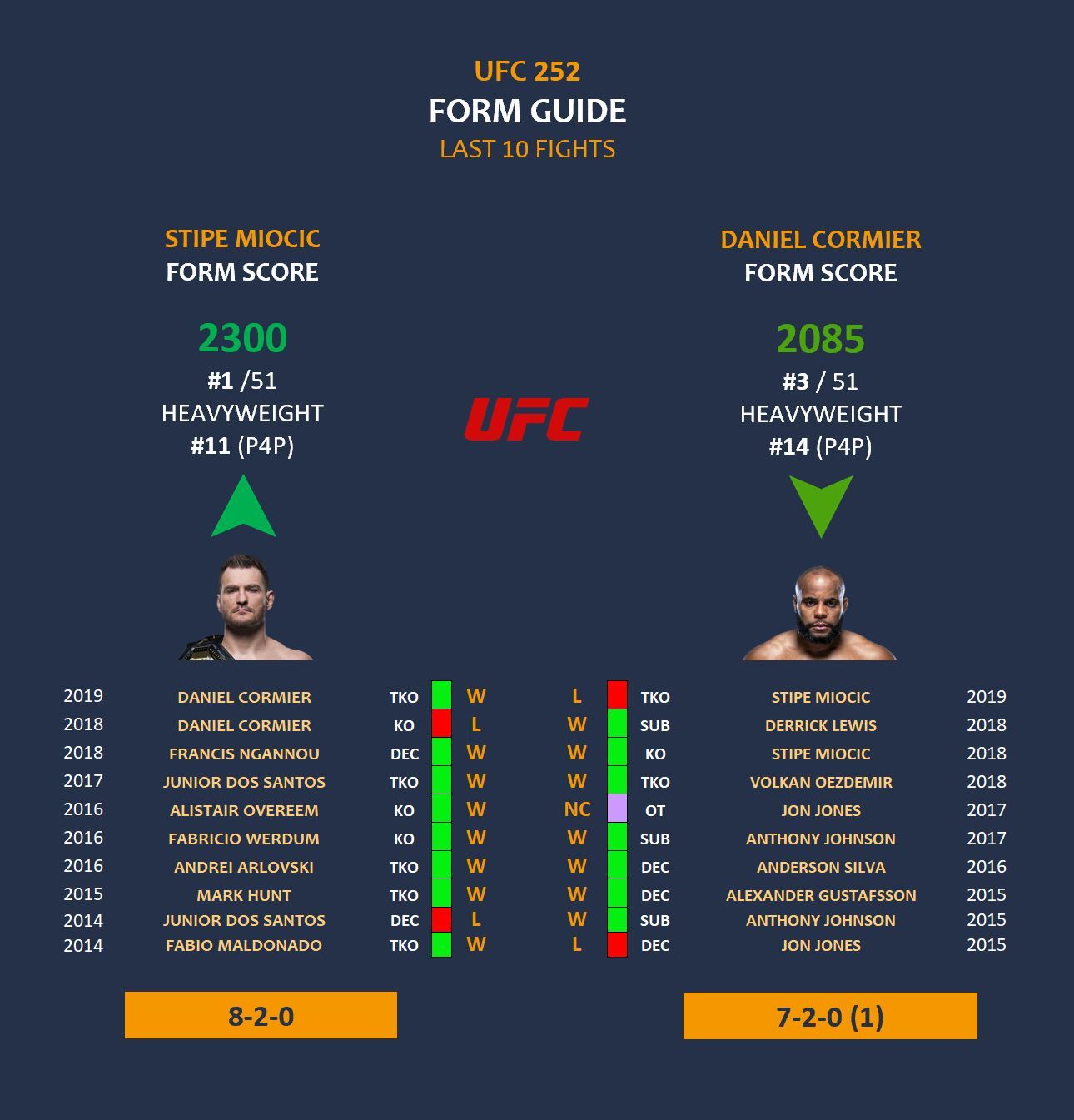 Stats sourced via Ewan Lavender's UFC Form Guide
Click here for the full UFC Form Guide
STIPE MIOCIC VS DANIEL CORMIER LOWDOWN
The climax of the trilogy is here as Stipe Miocic and Daniel Cormier (DC) settle the score.
Miocic - the man with the most UFC heavyweight title defences in history was denied a fourth defence back in July of 2018 at UFC 226. DC stepped up from light heavyweight and continued his unbeaten heavyweight record spectacularly with a calculated knockout in the first round placing the new heavyweight strap proudly on the opposite shoulder to his light heavyweight title.
One year and seven months of Miocic hounding the UFC for a rematch, he was granted his wish after DC easily defended the title against Derrick Lewis. The fight continued where they left off with DC edging the stand-up battle neglecting his wrestling but Miocic toughed it out and adapted like a champion by attacking DC's body setting up the fourth-round finish.

STIPE MIOCIC VS DANIEL CORMIER PREDICTION
The stage is set for the most compelling heavyweight trilogy of all time. They each have a knockout, but DC got the better of Miocic over the five rounds stats wise. DC landed 206 (67% accuracy) significant strikes to Miocic's 147 (53% accuracy).
Miocic landed more takedowns but DC is undeniably the better wrestler, and this is expected to be the difference this time around. They both surprised each other with their striking ability and with the smaller cage in the APEX facility, DC is expected to include more wrestling this time around.
If Miocic controls the range the knockout is there for him. He is the better striker but lacked a bit of fight IQ until that fourth round so if he keeps moving and controls the range, the fight will start and finish on the feet.
However, a back injury had plagued DC's preparations for both fights but now he will stop at nothing to get this win even if it means wrestling for five rounds. He was also dealing with his terminally ill stepfather who passed away after the fight but now his preparations have gone smoother, he has done less media work and putting everything into getting this final win.
We successfully predicted a Miocic knockout in their last fight and that can easily happen again but the factors mentioned swing this in DC's favour and it feels like he is more motivated for this than any fight he has had before hoping to leave end his stellar career on a high.
Winner: Cormier via Decision