MMA – how would Tony Ferguson and Justin Gaethje have matched-up at UFC 249?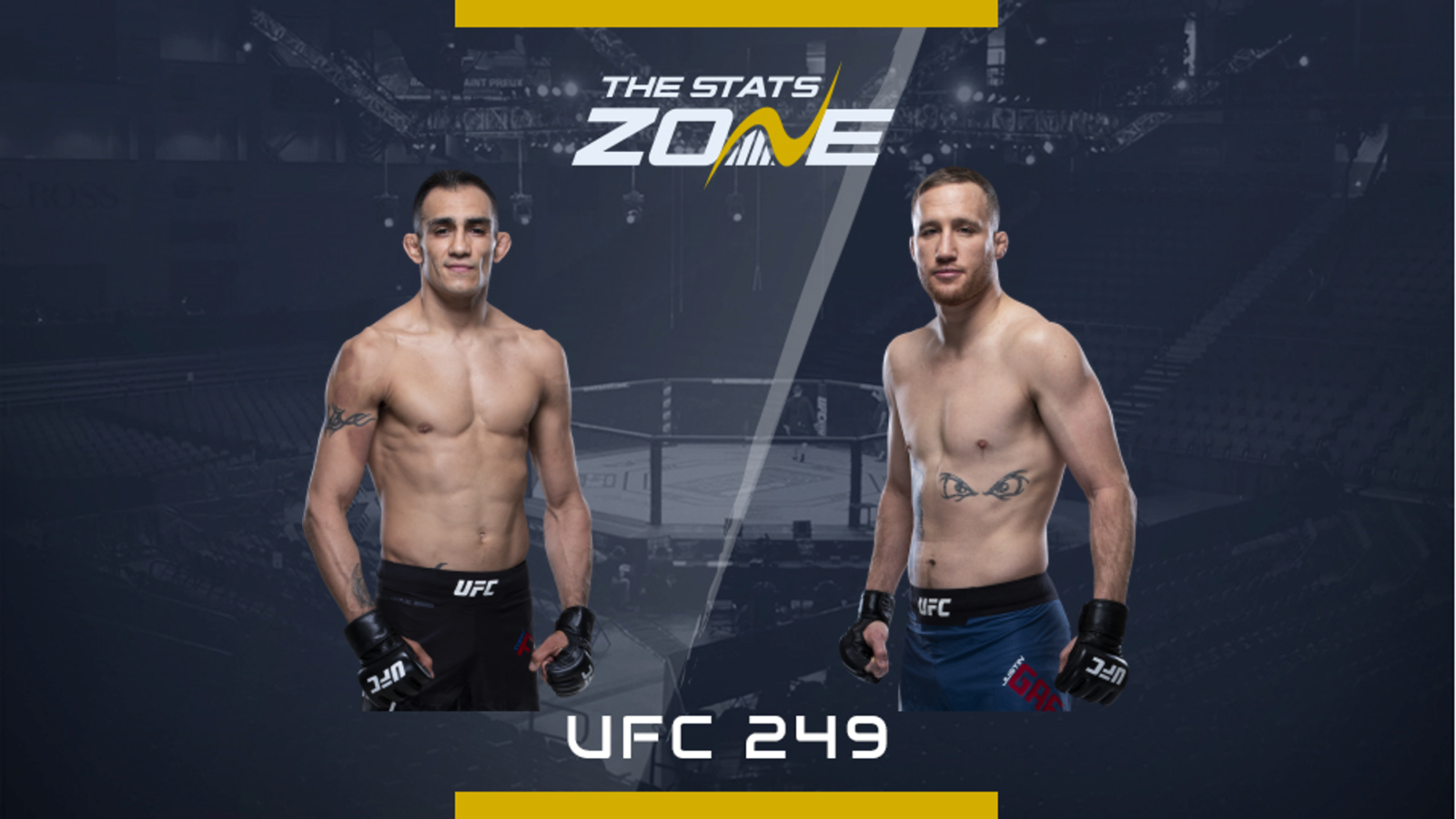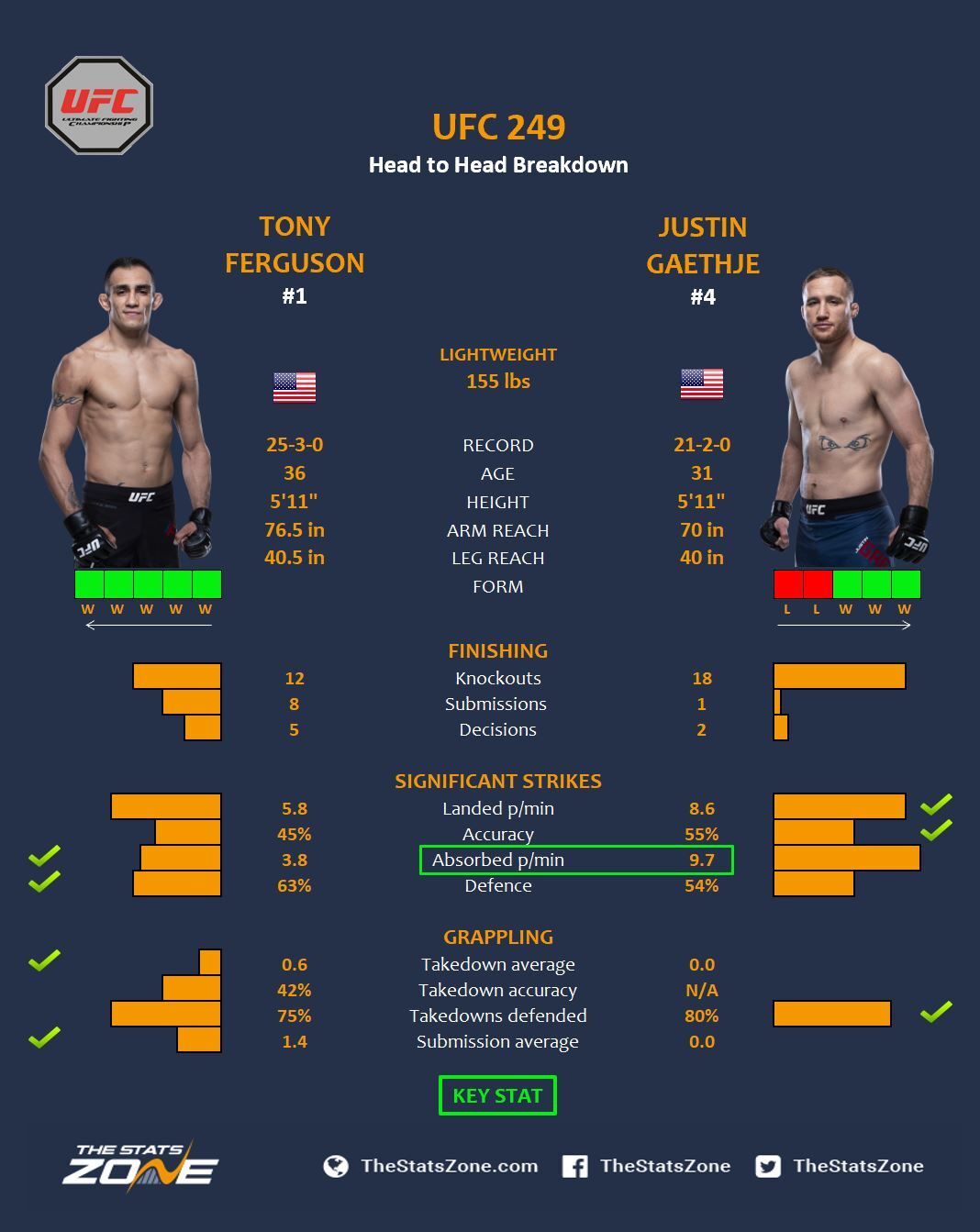 THE LOWDOWN
What an absolute circus. A tragic pandemic, virtually all sport postponed, the fifth time Khabib Nurmagomedov and Tony Ferguson has been scheduled, UFC 249 somehow got the green light, talks of a private island, Nurmagomedov stuck in Russia, Justin Gaethje steps up as a replacement and another interim lightweight title was on the line... all to fall through after hearing a casino on a Native American reservation was going to stage the fight.

Delving into the minds of Ferguson and Gaethje - you can call it brave or stupid, but Ferguson was willing to risk everything for his long overdue title shot. He is on the longest winning streak in lightweight history (12) and there isn't a fighter who deserves this shot more yet he has accepted the challenge of Gaethje who is one of the biggest threats in the division. We can only assume 'El Cucuy' was going to get paid handsomely.
Gaethje seemingly earned the 'red panty night' with Conor McGregor after dispatching James Vick, Edson Barboza and Donald Cerrone. These vintage wins came off the back off his sole losses and knockouts to Eddie Alvarez and Dustin Poirier which seemed a blessing in disguise as he went back to the drawing board and now looks a more cerebral fighter but with the same knockout threat.

As for the fight itself, it would have been an absolute barnburner and how fitting we would have two of the wildest fighters headline in the wildest of circumstances. Ferguson would have been the favourite and with his style and confidence he would not have been deterred one bit by the change of match-up.
Gaethje is still in decent shape and he claimed he did not have much weight to lose to make the 155 lb mark. Even with little time to prepare, with his skill set he had every chance of stealing Ferguson's number one contender spot.
He has superb wrestling and vicious one-punch knockout power which would have caused serious problems for Ferguson in the scrambles. However, Ferguson is a master in these scrambles. Nobody, including him, knows what he is going to do next but he always finds a way of extracting blood from his opponents.
So, would we have seen Gaethje throw caution to the wind and hunt an early knockout or take a more strategic approach? Ferguson's cardio is arguably the best in the UFC and a fight-ready Ferguson is a different animal. His offence is unpredictable with elbows, trips, rolls, submission attempts etc all at a pace Gaethje would not have been able to keep up with.
If Gaethje seeked an early finish, it would have been a bloodbath. In a brawl anything could happen, but Ferguson is often the last man standing in these circumstances. Let's hope this fight happens down the line but Nurmagomedov vs Ferguson has got to happen... no other fight matters right now.
Striking and grappling stats sourced via FightMetric.