MMA Preview – Dustin Poirier vs Conor McGregor 2 at UFC 257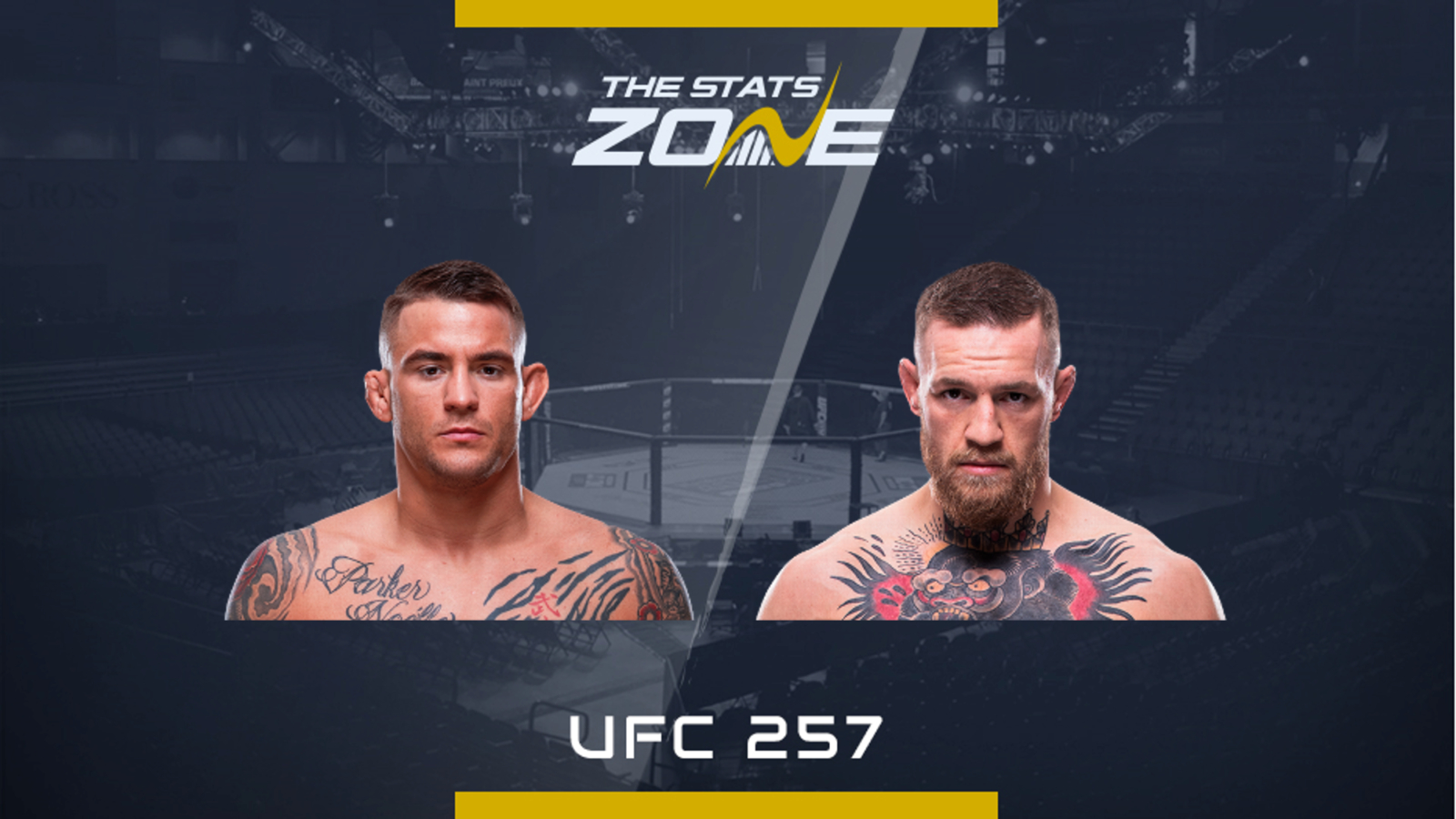 DUSTIN POIRIER VS CONOR MCGREGOR LOWDOWN
After Dustin 'The Diamond' Poirier (26-6 (1)) accepted an exhibition fight with Conor McGregor to raise money for his Good Fight Foundation, the UFC quickly butted in for a slice of the action – a no brainer as this glamour match-up will reap in millions. Poirier has always been a fan favourite in his own right and rose to the top of the lightweight food chain after 22 UFC fights, defeating Max Holloway for the interim title. However, like every top lightweight so far, he ran into the unstoppable force that is Khabib Nurmagomedov and a rear-naked choke to fall short of the real title. In true Poirier spirit, he returned to battle and fought a war with Dan Hooker back in June earning a unanimous decision in what was one of the best fights of the year.
Conor 'The Notorious' McGregor (22-4) vows to keep his word and donate a large sum to the Poirier's charity now the fight is on PPV, but his priority is to be back in the MMA spotlight and prove he is still one of the best fighters in the world. Since. Carving his name in history and becoming the double champ in 2016, he has only fought twice. The submission loss to Nurmagomedov in 2018 and then 15 months later, the ruthless knockout of Donald Cerrone. It was a vintage first round assassination for McGregor and although Cerrone is a legend, he is no longer on the same level as Poirier and this fight will be the true litmus test of whether McGregor is still elite.
DUSTIN POIRIER VS CONOR MCGREGOR PREDICTION
Their first fight was over six years ago where McGregor handed Poirier his first knockout loss, but they still have the same old tools, just more experienced wielders.
Poirier wants a war and McGregor will welcome one, but he will not hide the fact the key to beating Poirier is a quick start and to come out the gate firing, homing in on his chin just like he did to Cerrone. Considering Poirier has out struck Justin Gaethje, Eddie Alvarez, Max Holloway and Hooker, it is a dangerous game plan, but McGregor believes he has the power and accuracy to put him away.
McGregor is a better technician and Poirier is a better brawler. So, Poirier wants to drag this into the championship rounds where he has the cardio to outwork him, pile on the damage to steal the later rounds or even wrap up a d'arce choke or guillotine to a tired body.
Knowing this, McGregor will want to capitalise on a slow start and bring out the brawler in Poirier who will accept getting hit to dish it back out. So, expect an early onslaught with McGregor walking Poirier down, controlling the distance with fluid movement setting up spinning kicks and that bullet of a left hand.
If this is a prime McGregor training camp and he has worked on a strategy to set up traps and have championship conditioning, you have to believe in a classic knockout finish. If he is not at his best and takes Poirier too lightly, 'The Diamond' will absorb two rounds and get stronger as the fight goes on, absorbing the weaker shots and unloading a relentless assault of his own.
McGregor's cardio has improved but it may not be enough to hang with Poirier in the championship rounds. However, Poirier just needs to fall into one trap for the fight to turn. The more respectful build-up will help Poirier remain patient, but for how long?
Prediction: McGregor via KO/TKO