MMA Preview – Chris Weidman vs Omari Akhmedov at UFC Vegas 6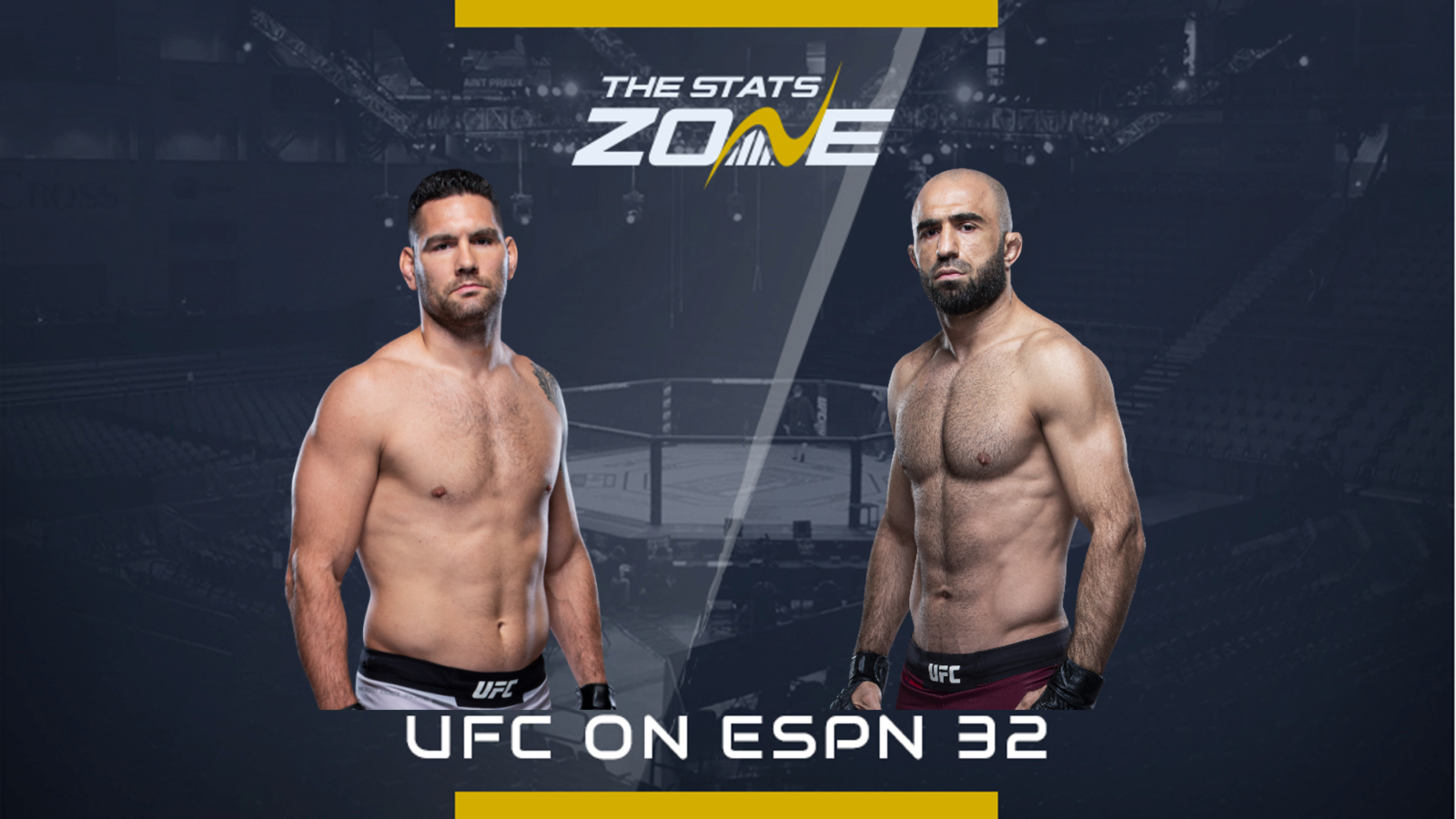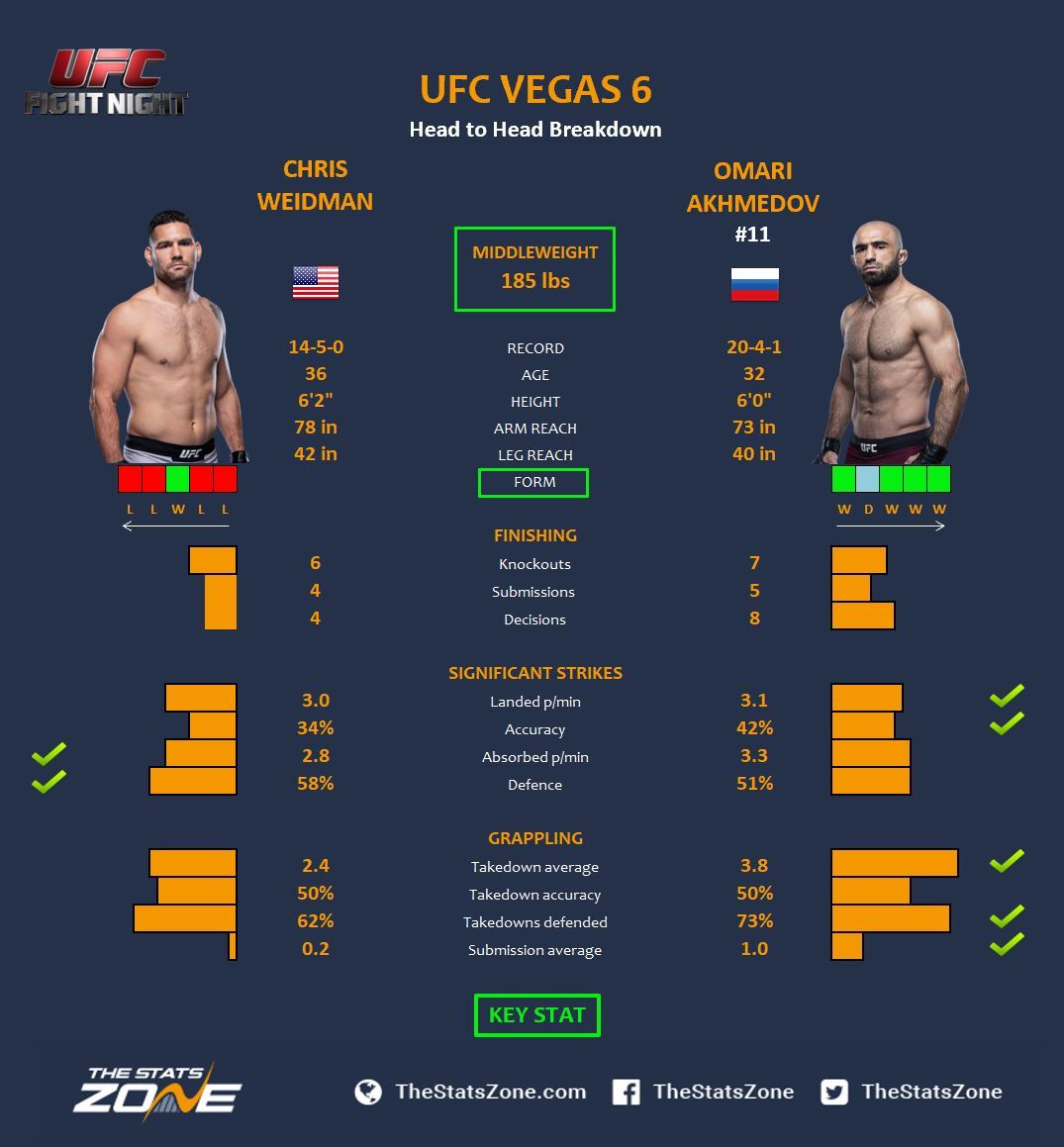 Stats sourced via ufcstats.com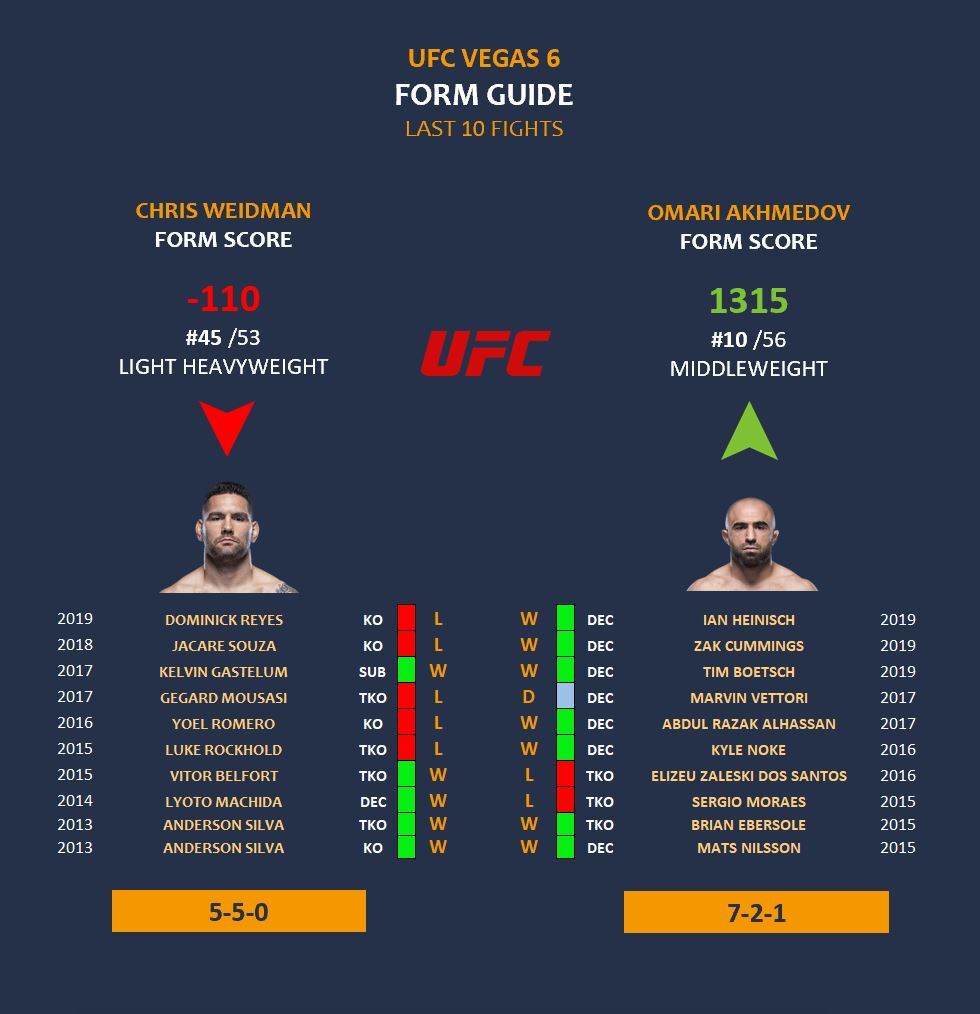 Stats sourced via Ewan Lavender's UFC Form Guide
Click here for the full UFC Form Guide
CHRIS WEIDMAN VS OMARI AKHMEDOV LOWDOWN
Chris Weidman is in horrendous form losing five of his last six and getting no joy from his move up to light heavyweight where he got knocked out by Dominick Reyes in his last outing. These five losses are the only blemishes on his record but the worrying sign is that they are all knockouts, but if you look at his last 10 opponents you can see why – they are all monsters.
In completely contrasting form, Omari Akhmedov is unbeaten in his last six with a draw to Marvin Vettori breaking up the winning streak. He has not faced championship calibre opposition like Weidman, but the competition is still stiff with some great wins under his belt. He is coming off three unanimous decision wins to boost his score and break the top 10 most in form middleweights.
CHRIS WEIDMAN VS OMARI AKHMEDOV PREDICTION
The most important factor here is the weight. Weidman is a big middleweight and Akhmedov is a former welterweight. This may both be their ideal class at the moment but there is a clear difference in size and power.
Akhmedov is a beast of a grappler – an International Master of Sport in Combat Sambo in fact but if Weidman can put his dire form to one side, he can easily pick up a much-needed win.
He needs to approach this like he did the Gastelum fight by sticking to his strengths and back his wrestling to get the fight to the floor where he can control the fight and even look for a submission. Akhmedov's credentials speak for themselves so Weidman cannot afford to have any doubts or test that damaged chin.
Winner: Weidman via Decision