Date: Sunday 12th November, 3am (UK)
Location: Norfolk, Virginia, US
Venue: Ted Constant Convocation
A middleweight contest between two more experienced men. Cezar Ferreira is coming off his first loss in four fights and is hoping to deliver Nate Marquardt his third loss in a row. Both fighters are incredibly well-rounded, in particular, Marquardt who possess lethal knockout power as well as some of the most seasoned grappling in MMA. His 2nd degree black belts in Brazilian Jiu-Jitsu and Jujutsu is complimented by a foundation of Wrestling and Judo so you would expect him to dominate on the mat. It may not be that simple however, as Ferreira is a master in his own right, proudly owning a 3rd degree black belt in Brazilian Jiu-Jitsu.
The key stats highlighted in the statistical breakdown is the significant striking accuracy of Marquardt. They are both exceptional grapplers with skills that may cancel each other out so the explosive power of Marquardt may swing the bout in his favour.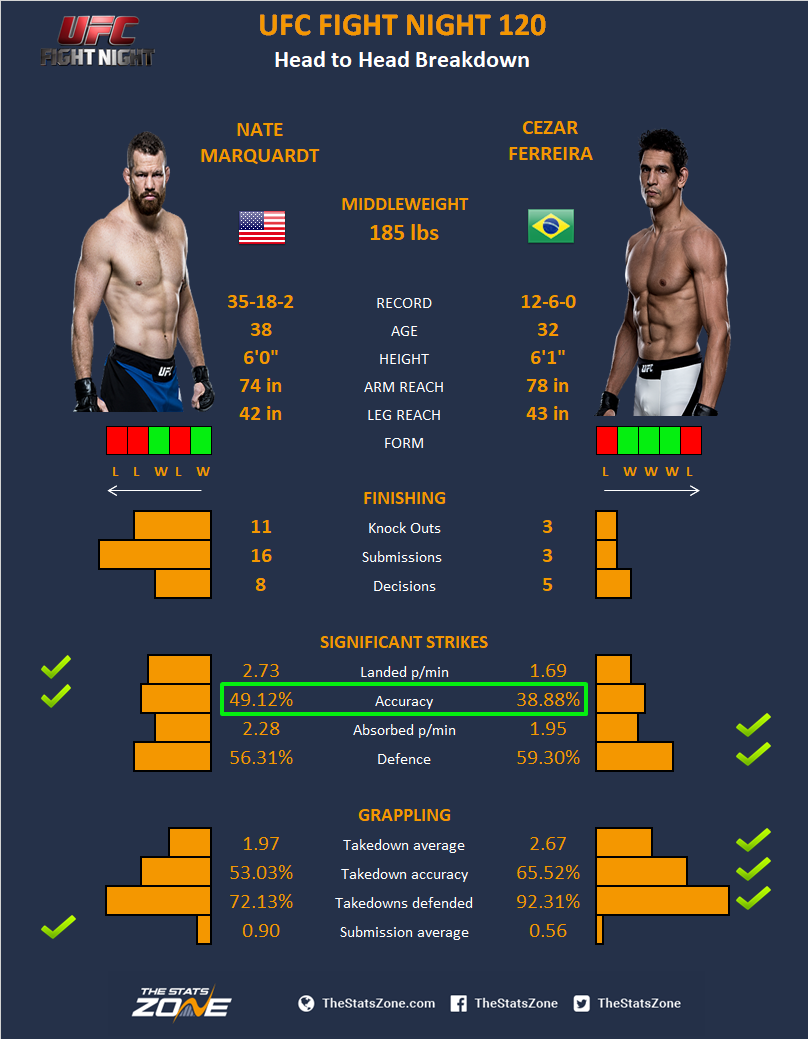 Striking and grappling stats sourced via FightMetric.