Date: Sunday 12th November, 3am (UK)

Location: Norfolk, Virginia, US
Venue: Ted Constant Convocation
The stage is set for Matt Brown's retirement party and what better way for it to be co-hosted by another UFC veteran and fan-favourite, Diego Sanchez, in what will be their combined 49th UFC fight. Both these sluggers emerged onto the UFC scene as contestants on The Ultimate Fighter – Matt Brown on season seven and Diego Sanchez all the way back in 2005 on the very first season.
Sanchez went on to win the first reality series whereas Brown fell short in the quarter-finals but both men have been immensely popular for their entire career with aggressive and exciting fighting skills. Interestingly, Sanchez won the tournament as a middleweight but endured most of his career as a lightweight and even had a fight at featherweight so will be giving up a lot of weight and size to Brown.
The key stat highlighted in our statistical breakdown is Brown's form. This is his last fight and he will not accept another loss to finish off his record. He is desperate for a win against the smaller Sanchez, but is still expected to put on another warrior-like performance.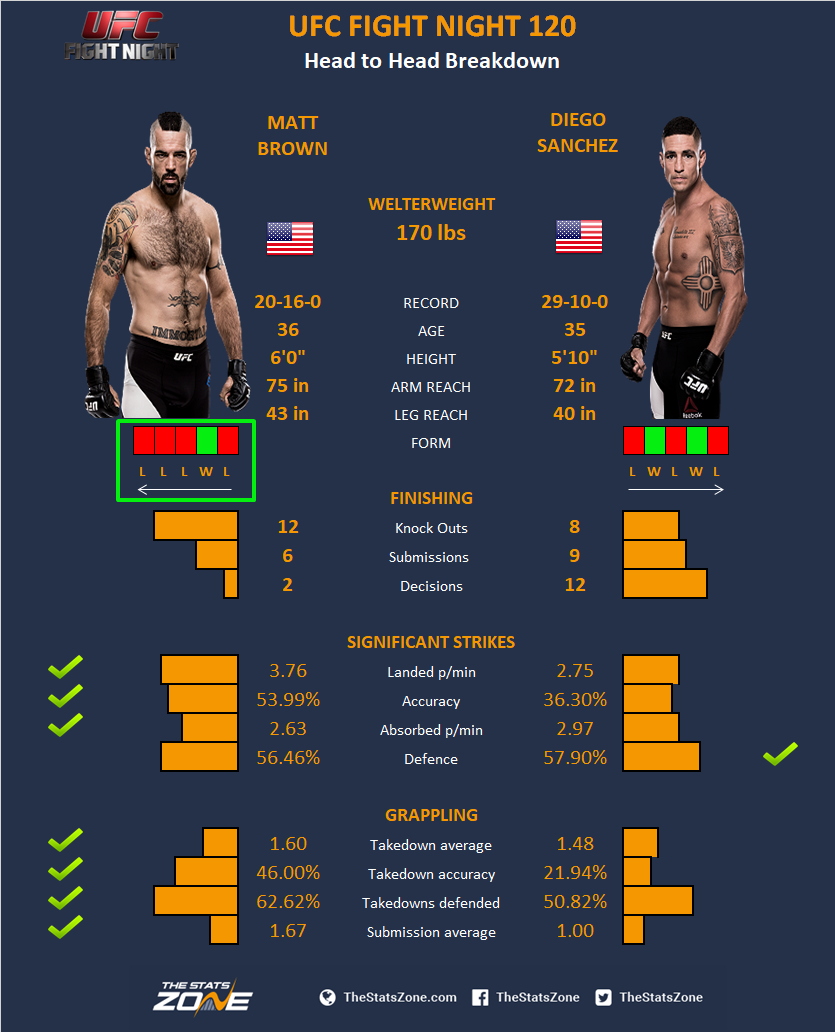 Striking and grappling stats sourced via FightMetric.