Date: Saturday 21st October, 8pm (UK)
Location: Gdansk, Poland
Venue: Ergo Arena
Jan Blachowicz desperately seeks a win and will be grateful he has the chance in his home nation. He has lost four of his last five fights which has very much dampened his previous six-fight win streak. Although a string of losses can be detrimental to a UFC career, he has succumbed to impeccable competition.
His most recent losses were to Patrick Cummins and Alexander Gustafsson. Prior to picking up a win against Igor Pokrajac he lost to Corey Anderson and Jimi Manuwa. The key factor in these losses was that they all came via decisions which has raised many questions regarding the endurance and gas tank of Blachowicz which does not bode well for this fight.
Devin Clark is a wrestler who will take the fight to the ground and look to control and grind Blachowicz down into defeat. Blachowicz is an aggressive striker and no slouch on the mat as a brown belt in Brazilian Jiu-Jitsu, but Clark is a powerful athlete who will test the takedown defence of the Pole and will simply wear him out if he obtains top control.
The key stat highlighted is their reach; Blachowicz has a healthy advantage which will be crucial to keeping the distance and avoiding the takedowns of Clark.
See below for the statistical breakdown: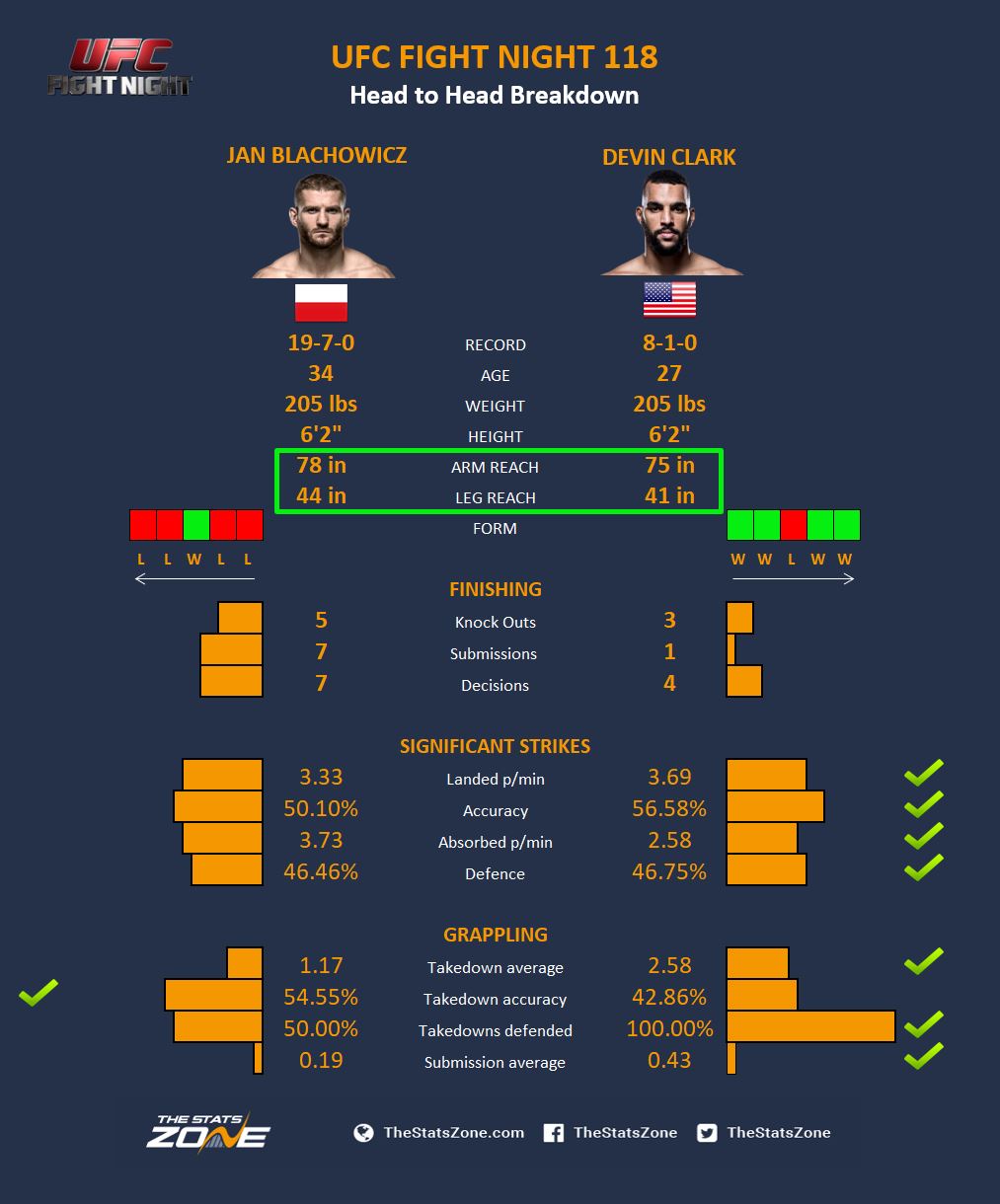 Striking and grappling stats sourced via FightMetric.