Date: Sunday 11th February, 3am (UK)

Location: Perth, Australia
Venue: Perth Arena
Jake Matthews got back to winning ways in his last bout after suffering two straight losses to Kevin Lee and Andrew Holbrook. He scraped a decision over Bojan Veličković and now he hopes to make Li Jingliang his 12th career win and 11th in Australia.
The Chinese prospect arrives to Perth with better form, on a four-fight winning streak including three impressive knockouts. He made particularly short work of his last victim, Zak Ottow, finishing him in the first round after a flurry of strikes on the ground set up by a clean straight right.
That said, Matthews will not back away from the stand-up battle and will hope to deliver his own damage. With four knockouts, he has the tools to deliver Jingliang a taste of his own medicine but his advantage lies on the ground as a black belt in Brazilian Jiu-Jitsu.
We should expect Jingliang to throw a lot of feints to set up powerful combinations and keep the fight on the feet but the key stat is the weight as interestingly, Matthews have never lost at welterweight and hopes to continue this run on home soil.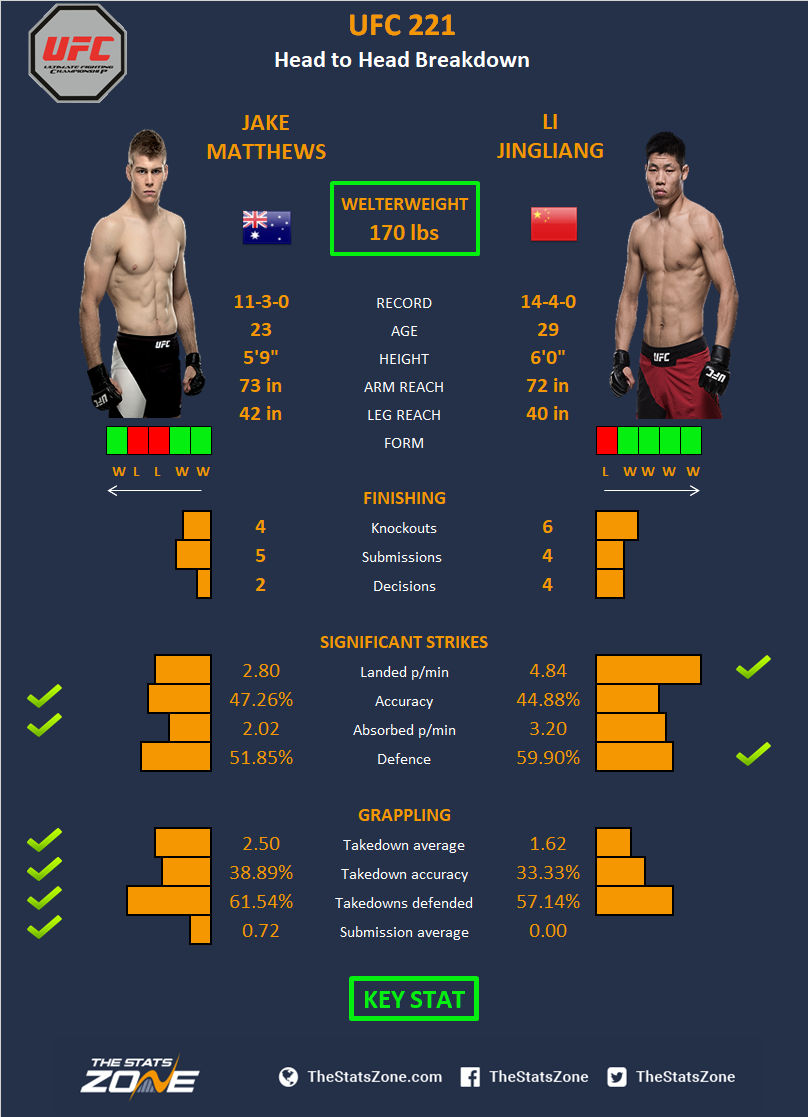 Striking and grappling stats sourced via FightMetric.