Date: Sunday 12th November, 3am (UK)
Location: Norfolk, Virginia, US
Venue: Ted Constant Convocation
Anthony Pettis is back in the lightweight division and vows to march back towards the title he previously owned. Standing in his way is fellow UFC veteran Dustin Poirier, who is coming off his controversial 'no-contest' scrap with Eddie Alvarez. The fight ended prematurely when Poirier took a few illegal knees to the head when he was on the ground and instead of a rematch he meets Pettis in a fight producing just as much anticipation.
Pettis became a superstar when he became the lightweight champion in 2013 but three straight losses after his first defence forced him to try his hand in the lighter featherweight division. The weight cut proved too taxing and he decided to move back up to lightweight and after a win over Jim Miller, he is carrying confidence that he can regain the form that earned him the belt.
See below for the statistical breakdown. The key stat highlighted is the fact that this bout is at lightweight – where a rejuvenated Pettis belongs. As you can see by the stats, these guys are as evenly matched as they are exciting to watch and are fully expected to put on a show in Virginia.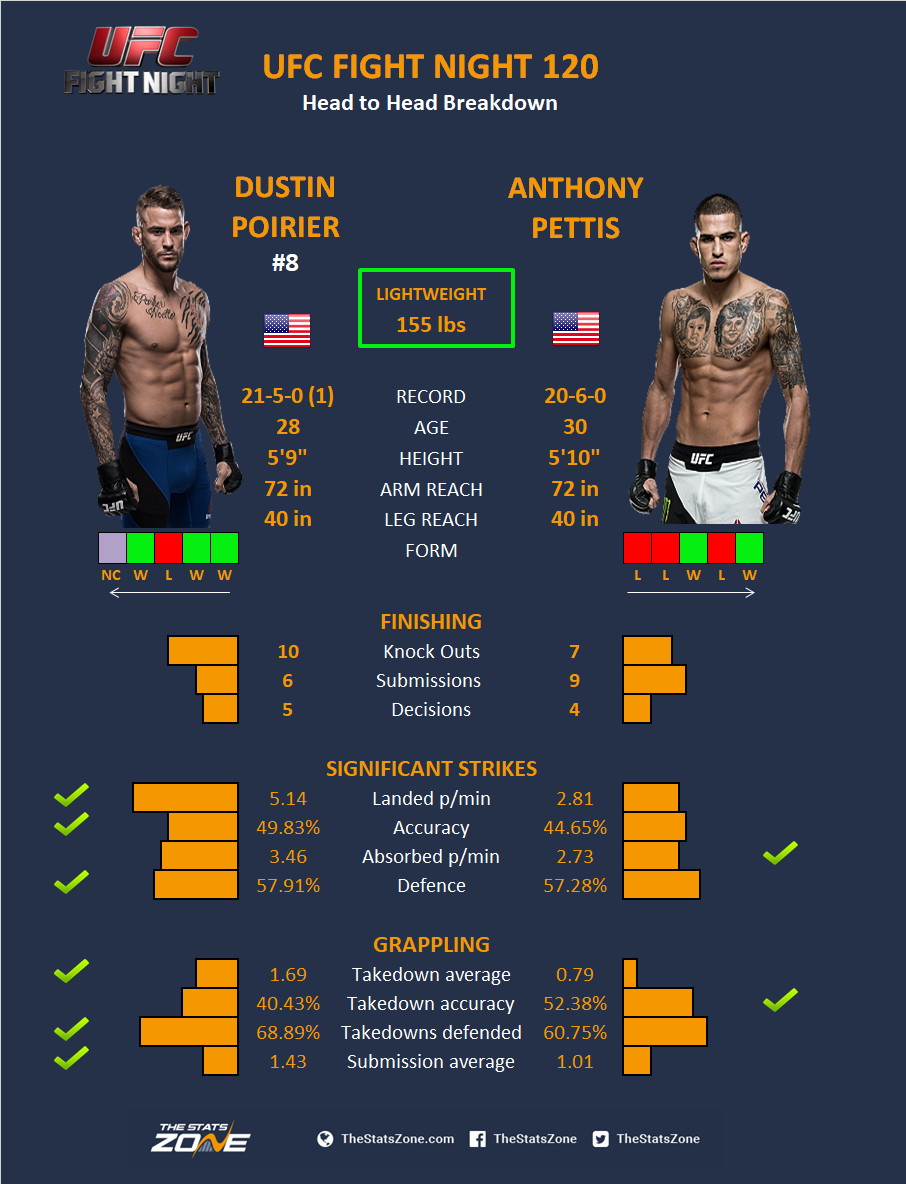 Striking and grappling stats sourced via FightMetric.