Jimmy Anderson will go down in history as one of England's greatest ever bowlers, if not the best ever. We break down his historic feat of reaching 500 test match wickets and look at who he took his wickets against, how he took the 500 wickets, which grounds were particularly profitable for him, and which of his colleagues played a role in helping him achieve them.
1. First up, we look at whom he took the wickets against! Among his proudest achievements will be his record against Ashes rivals Australia against him he has taken 71 wickets, including four five-wicket hauls.
2. Naturally as an opening bowler, he has faced opening batsman throughout his career. However, the fact that 299 of his 500 wickets came against batsmen in the top five in the batting order, is a testament to the quality of his bowling. It has not been a case of racking up the wickets against lower order batsmen.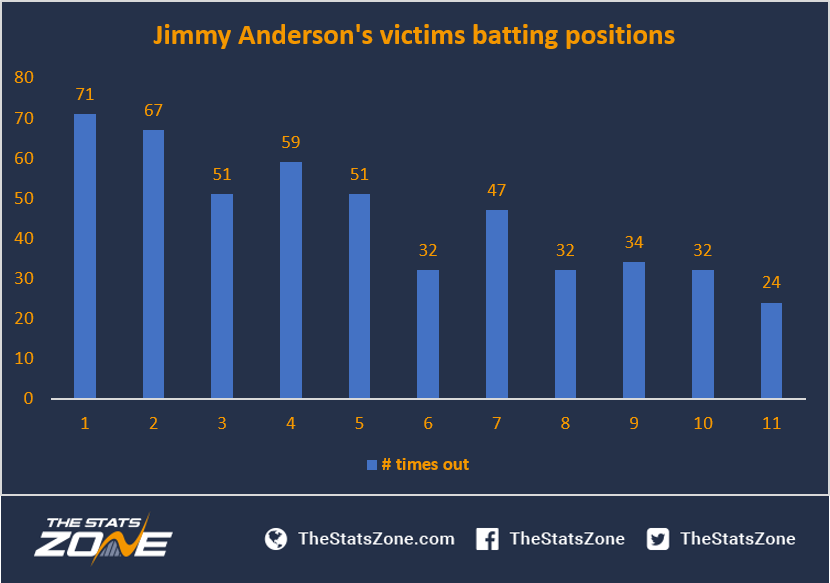 3. Which venues have favoured Anderson's bowling and been the most profitable hunting grounds? Coincidentally, the venue of his 500th wicket taken against the West Indies, has been his favourite as he has taken an impressive 84 test wickets at Lords.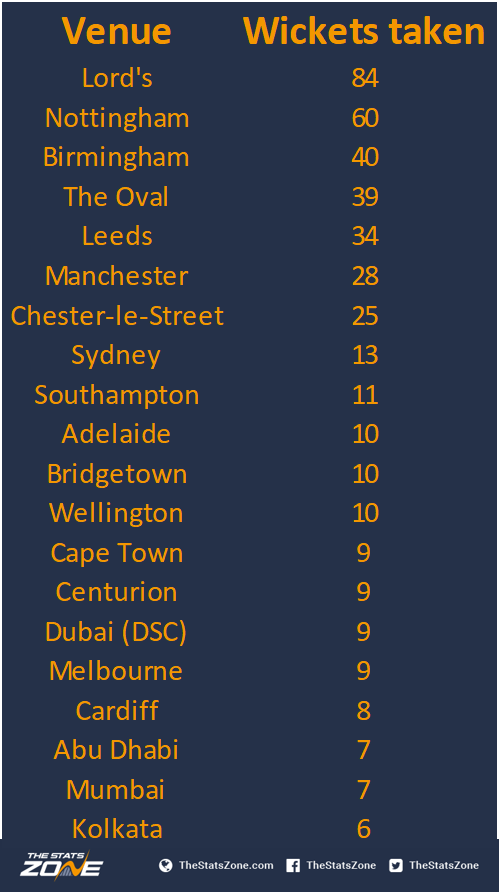 4. As we delve deeper into the wickets Anderson has taken, analysing the quality of the individual batsmen he has gotten out helps us understand how special his achievement has been. Granted, Aussie bowler Peter Siddle was well and truly tortured by Anderson in Ashes' battles but the quality of batsmen on his list of victims shows Anderson's quality. Michael Clarke and Sachin Tendulkar are joint second in wickets earned, while the likes of Watson, Warner, Kallis, Sangakkara, Smith and Dhoni all feature in the top twenty victims.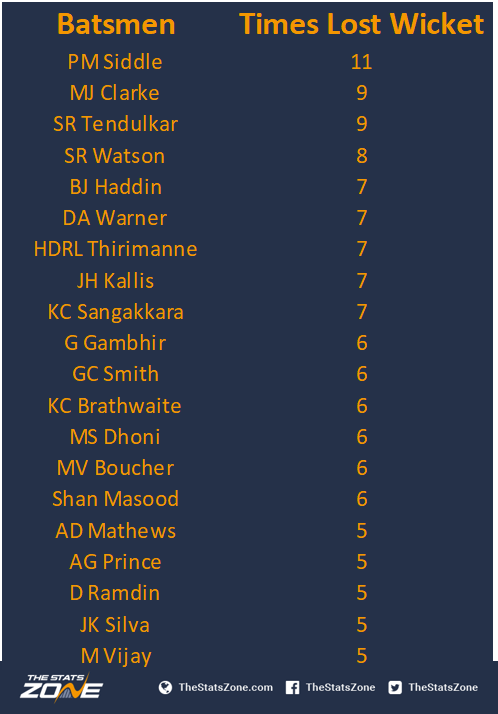 5. Last but not least we look at the method of which Anderson took his wickets. As with most bowlers, the majority of his wickets were caught, and wicketkeepers were the key men to have assisted Anderson. Matt Prior caught 68 of Anderson's wickets, while Jonny Bairstow has chipped in with 32 catches. Alaistair Cook is second on the list with an impressive 36 catches, largely taken in the slip corden.