After the culmination of the 2017 season, we've compiled statistics on the use of video referees (VR) in Super League (inclusive of Super 8s, Middle 8s).
We've looked specifically at every try/no try decision that has been made using the assistance of video referees this season. Currently, only televised games use this technology, but there are some who argue that it should be implemented across all matches to ensure complete fairness, especially given the fact that a significant number of decisions are overturned after referral.
Data is inclusive of the regular Super League season, the Super 8s and Middle 8s, the Super League semi-finals and Grand Final.
We'll start with a brief glance at the latest numbers on the use of VR in the 2017 season: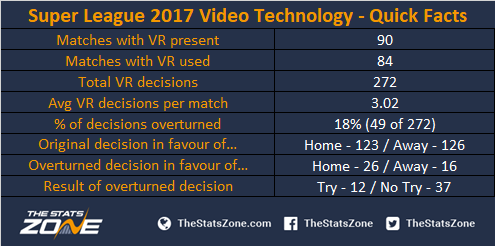 There were 16 video referee referrals during Magic Weekend, so those are not included in the home / away stats.

Below is a table breaking down the use of VR per club, including how many decisions have been overturned in favour of/against each team: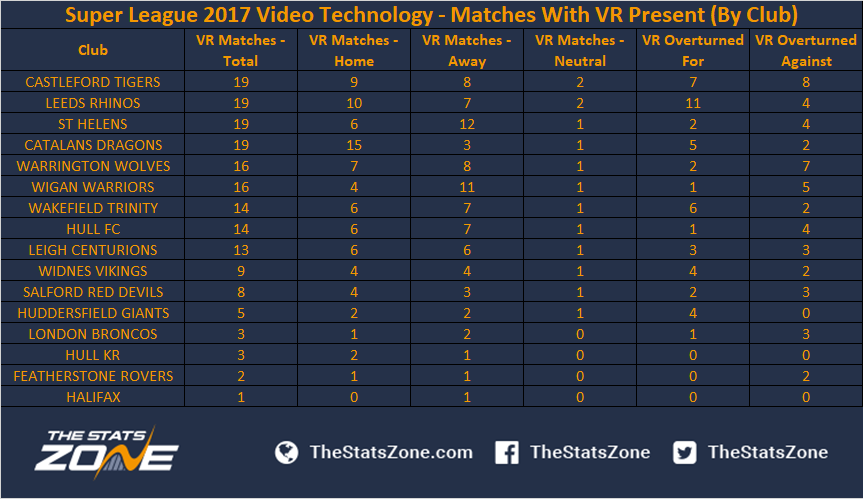 We now shift our focus to referees. Here we look at how frequently referees refer their decisions to the VR, and also how often they overturn decisions when they are the VR:

For further visualisation, below are two stacked bar graphs which summarise each referee's use of VR. The first looks at when each referee is on the field: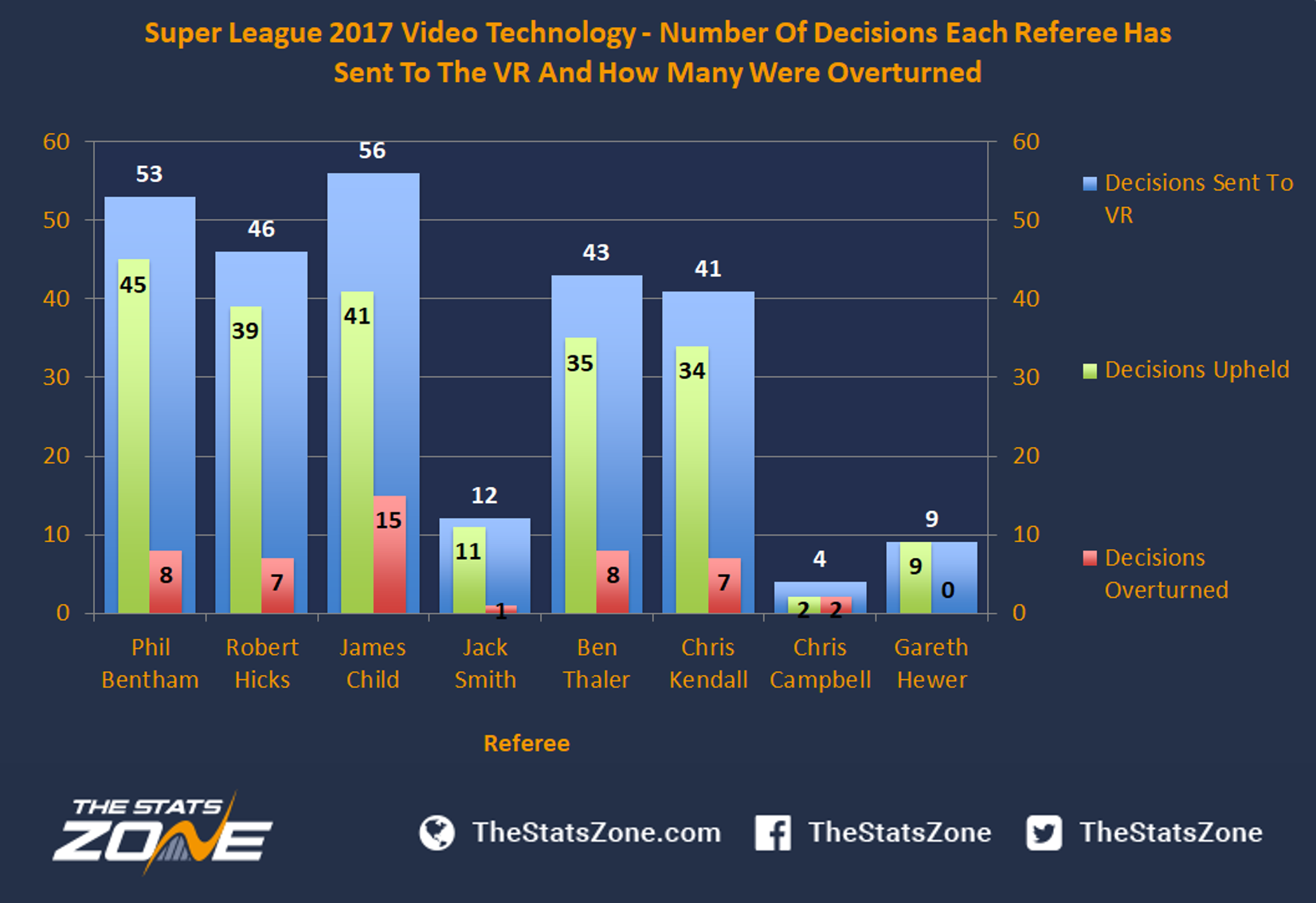 The second looks at the frequency by which each of the five VR's have chosen to uphold/overturn decisions: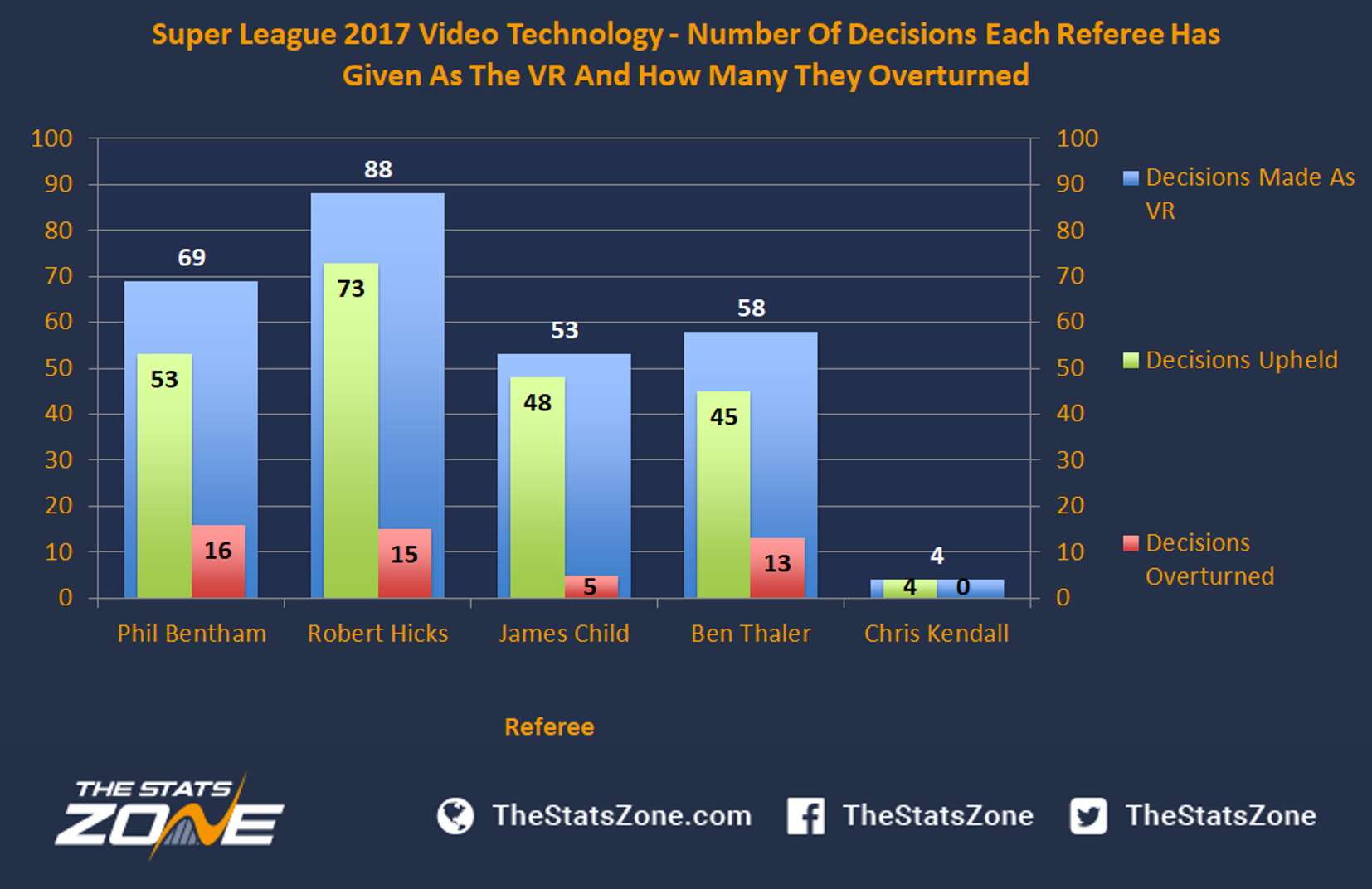 Click here to see how this compares to NRL