We're approaching the business end of the 2017-18 League Two season and the race for automatic promotion and play-off places is in full swing. Accrington Stanley have already sealed their passage to League One whilst a further 12 teams are still in the hunt for either the two remaining automatic promotion berths or one of the four play-off spots.
We've compiled some analysis of the League Two promotion chase since the 1995-96 season. Which team made the play-offs with just 66 points? And who amassed 85 points but failed to earn promotion? We reveal all...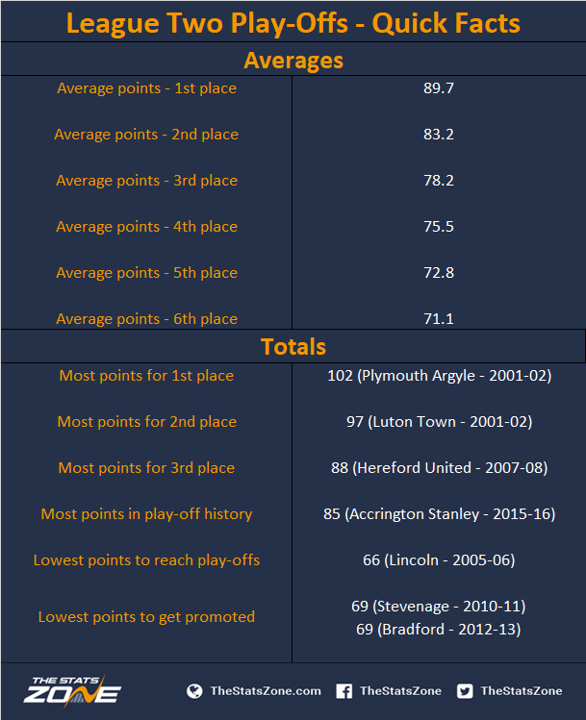 The lowest points total that earned a play-off spot was Lincoln City's 66 points in the 2005-06 season, although they did not earn promotion that year. However, both Stevenage Borough (2010-11) and Bradford City (2012-13) were promoted - through the play-offs - following a season total of just 69 points.
Conversely, Accrington Stanley's mark of 85 points during the 2015-16 season stands as the highest total for a side that failed to earn promotion. The three automatic spots that year were taken up by Northampton Town (99), Oxford United (86) and Bristol Rovers (85 - superior goal difference).