We're approaching the business end of the 2017-18 League One season and the race for automatic promotion and play-off places is in full swing. Wigan Athletic, Blackburn Rovers and Shrewsbury Town are all assured of at least a play-off place while a further 11 teams have a mathematical chance of promotion.
We've compiled some analysis of the League One promotion chase since the 1995-96 season. Which team made the play-offs with just 69 points? And who amassed 90 points but failed to earn promotion? We reveal all...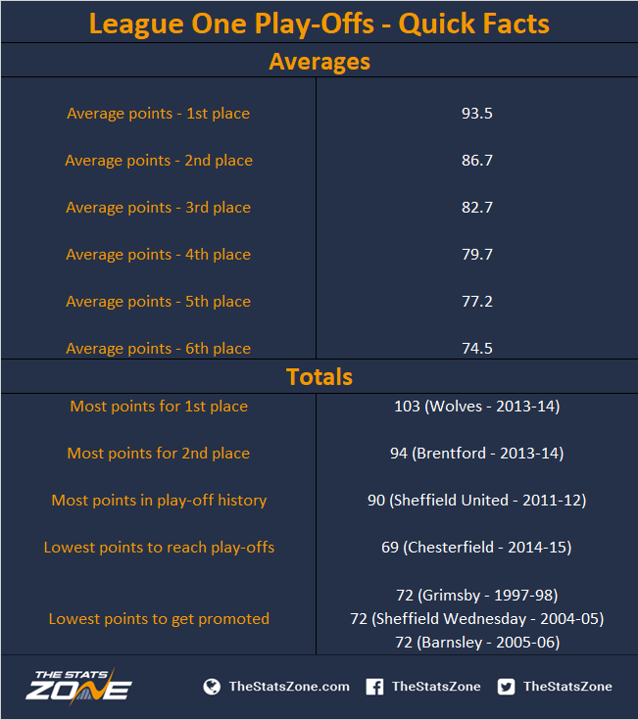 The lowest points total that earned a play-off spot was Chesterfield's 69 points in the 2014-15 season, although they did not earn promotion that year. Three teams (Grimsby, Sheffield Wednesday and Barnsley) earned promotion - via the play-offs - with a season total of just 72 points.
Conversely, Sheffield United's mark of 90 points during the 2011-12 season stands as the highest total for a side that failed to earn promotion. The two automatic spots that year were taken up by Charlton Athletic (101) and Sheffield Wednesday (93), and the Blades subsequently went on to lose the play-off final on penalties to Huddersfield Town.