With the UEFA Champions League play-off draw taking place today, 20 teams are chasing the pots of gold that come from reaching the Group Stage. The headline act has to be Irish champions Dundalk, whose magnificent achievement in beating BATE Borisov on Tuesday having earned them a major cash windfall. With millions at stake for reaching the groups, the draw for the play-offs is more important than ever.
Dundalk will enter the Champions Path side of the draw and have five potential opponents they can face, with Scottish champions Celtic being one of them.
With all the talk about this game for Dundalk being held at the national team's Aviva Stadium, how do their chances look as an unseeded team based on recent history?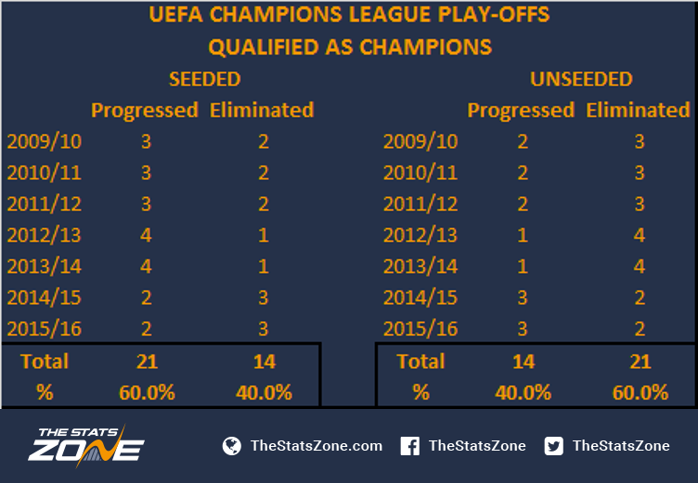 Seeded teams have progressed from this key round of qualifying before the Group Stage kicks off 60% of the time since 2009/10. However, in the last couple of seasons those numbers have reversed, with unseeded teams like Dundalk going through in three of the five ties.
The League Path sees a much higher quality in terms of the teams participating.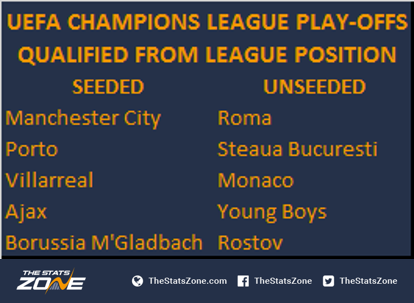 The seeded teams are exceptionally strong, with Manchester City and Porto being the headline acts, but it is fair to say that none of them would want to draw Roma. Interestingly however, the seeded teams have a better record than in the Champions Path.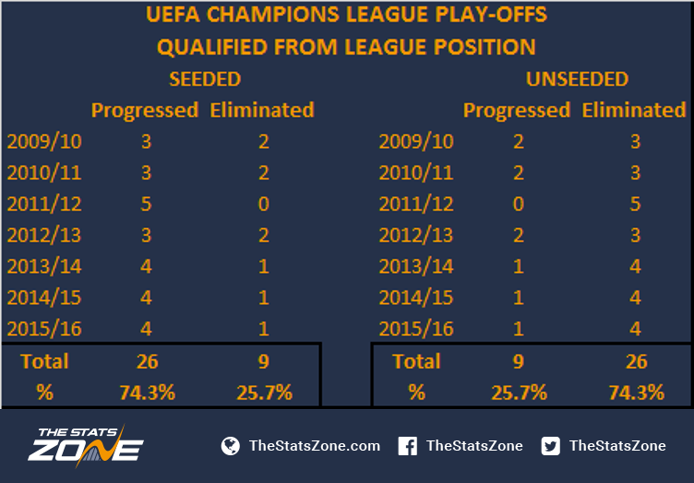 26 of the 35 ties since the Champions Path and League Path were introduced in the Champions League play-offs have seen the seeded teams progressing, which bodes well for Man City; representing an impressive 74.3%.
Much talk is made about how the English Championship play-off is the richest game in football, but the Champions League play-off round is arguably just as big for the teams involved, and the luck of the draw, as ever, will be vital to the chances of Dundalk, Celtic and Man City.