Newcastle 1st June, 2020 Schedule: racecards, form & tips
RACE SCHEDULE
13:00: Betway Welcome Back British Racing Handicap (Class 6) - 1m 5y
13:35: Betway Heed Your Hunch Handicap (Class 4) - 1m 5y
14:10: Betway Novice Stakes (Div 1) (Class 5) - 6f
14:45: Betway Novice Stakes (Div 2) (Class 5) - 6f
15:20: Heed Your Hunch At Betway Handicap (Class 4) - 6f
15:55: Betway Casino Handicap (Class 5) - 6f
16:30: betyourway At Betway Handicap (Class 5) - 5f
17:05: Betway Handicap (Class 3) - 1m 4f 98y
17:40: Betway Maiden Stakes (Div 1) (Class 5) - 1m 2f 42y
18:15: Betway Maiden Stakes (Div 2) (Class 5) - 1m 2f 42y
EXPECTED WEATHER
19c and sunny forecast
GOING
Standard to slow
TV & STREAMING
Sky Sports Racing (channel 415 HD / 888 SD) will be showing live coverage and subscribers can also stream the action live using the ATR Player.
Bet365 members may also be able to stream the action live so it is worth checking their schedule
PREVIEW
The first of ten races at Newcastle gets underway at 13:00 as we see the much-awaited return of Horse Racing in England. Stone Mason is the favourite under new connections but a price of 11/8 hardly makes him an appealing punt based on previous runs. This race is pretty open and there is more to like about Al Ozzdi at 7/1 under jockey Ben Curtis who has a 29% win ratio (16/55) at Newcastle in the last 12 months. The horse is a course and distance winner from back in January and is worth an each/way punt at least here.
The clear favourite in the 13:35 is Mutasaamy and could go off as low as Evens. Despite an 8lbs rise in weight, the ease at which Mutasaamy won at Kempton in August suggests that rise will not be a problem. With Jim Crowley making the trip for this ride, Mutasaamy has to be considered a nap here.
The 14:10 is wide open and the betting market reflects that. Freedom Flyer is highly touted while Bond's Boy has looked good in his two runs so far. That said, this is a race better to be enjoyed rather than getting involved in given there are so many unknowns quantities in the field.
The unknown quantity in the 14:45 Betway Novice Stakes but one to potentially take a punt on is the £240k yearling named Continental. If there is some serious late money on this horse, expect some market knowledge behind this one as it has the pedigree…..and price tag(!) to suggest it may be something special.
The 15:20 looks wide open and is one of those races that looks best to avoid. Tricky Dicky had some good form behind him last year but Tathmeen looks to be the play here. Ridden by Cam Hardie and trained by Antony Brittain, the duo are regulars at the Newcastle track as is the horse itself having won five times in 12 races.
The 16:30 race offers some interesting options but E/W is the way to go here. Be Proud is one of two course and distance winners in the field along with Gorgeous General but it is the former who looks the one to watch here. Has won twice and been placed twice in six meets at Newcastle in his career and Be Proud offers some good value here.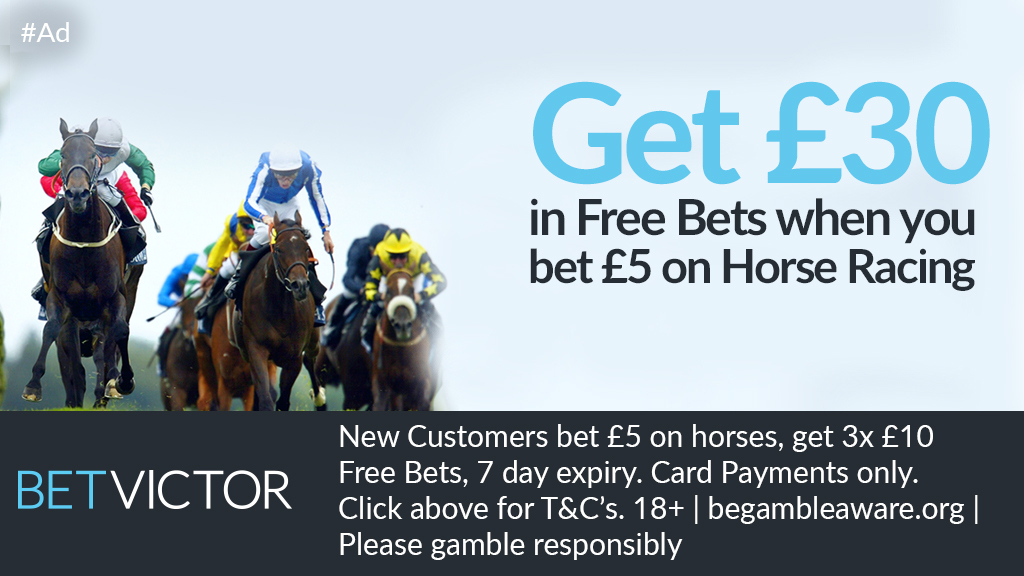 RUNNERS & RIDERS
13:00: Betway Welcome Back British Racing Handicap (Class 6) - 1m 5y
Al Ozzdi
Age: 5| Weight: 9-6 | J: B A Curtis | T: Roger Fell| OR: 65| CD
Form: 0-61533
Zodiakos
Age: 7| Weight: 9-6 | J: J P Sullivan | T: Roger Fell| OR: 65| D
Form: 8050-56
Ghadbbaan
Age: 4| Weight: 9-6 | J: Ben Robinson | T: B Ellison| OR: 65
Form: 6-6
Tiercel
Age: 7| Weight: 9-5 | J: Rowan Scott | T: Rebecca Bastiman| OR: 64| C| D
Form: 00-6492
Celtic Artisan
Age: 9| Weight: 9-5 | J: Cam Hardie | T: Rebecca Menzies| OR: 64| D
Form: 313206-
Muatadel
Age: 7| Weight: 9-5 | J: P Mulrennan | T: J S Wainwright| OR: 64| C
Form: 634234-
My Boy Lewis
Age: 4| Weight: 9-4 | J: Callum Rodriguez | T: Roger Fell| OR: 63
Form: 959560-
Heavenly Tale
Age: 4| Weight: 9-4 | J: Phil Dennis | T: Tristan Davidson| OR: 63
Form: 266-
Stone Mason
Age: 4| Weight: 9-4 | J: Alistair Rawlinson | T: M Appleby| OR: 63
Form: 3667-
Curfewed
Age: 4| Weight: 9-4 | J: T Eaves | T: Miss Tracy Waggott| OR: 63| CD
Form: 834-319
Ideal Destiny
Age: 4| Weight: 9-3 | J: Gemma Tutty | T: Mrs K Tutty| OR: 62WS
Form: 375-
Horse silk
The Big House244
Age: 4| Weight: 9-2 | J: Barry McHugh | T: Adrian Nicholls| OR: 61| BF| D
Form: 233615-
13:35: Betway Heed Your Hunch Handicap (Class 4) - 1m 5y
Geizy Teizy
Age: 4| Weight: 9-5 | J: B A Curtis | T: M Botti| OR: 78
Form: 361-327
Defence Treaty
Age: 4| Weight: 9-5 | J: T Hamilton | T: R A Fahey| OR: 78| C
Form: 544303-
Mutasaamy
Age: 4| Weight: 9-5 | J: Jim Crowley | T: R Varian| OR: 78| D
Form: 4/7721-
Amadeus Grey
Age: 4| Weight: 9-5 | J: D Fentiman | T: T D Easterby| OR: 78| D
Form: 133494-
Cote d'Azur
Age: 7| Weight: 9-5 | J: Lewis Edmunds | T: J L Eyre| OR: 78| D
Form: 58526-5
Global Spirit
Age: 5| Weight: 9-4 | J: J P Sullivan | T: Roger Fell| OR: 77
Form: 421426-
Indian Viceroy
Age: 4| Weight: 9-4 | J: S H James | T: Grant Tuer| OR: 77
Form: 702156-
Little Jop
Age: 6| Weight: 9-4 | J: Ben Robinson | T: B Ellison| OR: 77| BF| CD
Form: 38-5830
Dancin Boy
Age: 4| Weight: 9-4 | J: Callum Rodriguez | T: M Dods| OR: 77WS
Form: 773890-
Saisons D'Or
Age: 5| Weight: 9-4 | J: J Garritty | T: Jedd O'Keeffe| OR: 77| D
Form: 286830-
Motawaafeq
Age: 4| Weight: 9-3 | J: Alistair Rawlinson | T: M Appleby| OR: 76| BF
Form: 247332
Edgar Allan Poe
Age: 6| Weight: 9-2 | J: Phil Dennis | T: Rebecca Bastiman| OR: 75| D
Form: 211659-
14:10: Betway Novice Stakes (Div 1) (Class 5) - 6f
Ejtilaab
Age: 4| Weight: 10-3 | J: Jim Crowley | T: Ian Williams| D
Form: 1-
Edraak
Age: 4| Weight: 9-10 | J: Alistair Rawlinson | T: M Appleby
14/1
Form: 2-
Bond's Boy
Age: 3| Weight: 9-7 | J: T Hamilton | T: R A Fahey| OR: 86| D
Form: 13-
Little Red Socks
Age: 3| Weight: 9-4 | J: B A Curtis | T: K R Burke| D
Form: 1
Benefit Street
Age: 3| Weight: 9-2 | J: C Lee | T: K R Burke
Blazing Hot
Age: 3| Weight: 9-2 | J: P J McDonald | T: J Tate
Freedom Flyer
Age: 3| Weight: 9-2 | J: S De Sousa | T: S & E Crisford
Hellfire Kode
Age: 3| Weight: 9-2 | J: T Eaves | T: S Waugh
Nagamani
Age: 3| Weight: 9-2 | J: Rowan Scott | T: N Tinkler
Silver Sniper
Age: 3| Weight: 9-2 | J: D Allan | T: T D Easterby
Unbreakable
Age: 3| Weight: 9-2 | J: Megan Nicholls | T: Jedd O'Keeffe
Casilli
Age: 3| Weight: 8-11 | J: Nathan Evans | T: M W Easterby
14:45: Betway Novice Stakes (Div 2) (Class 5) - 6f
The Mackem Torpedo
Age: 4| Weight: 9-10 | J: Cam Hardie | T: B Ellison
Art Power
Age: 3| Weight: 9-9 | J: S De Sousa | T: T D Easterby| OR: 97
Form: 31-
Magical Journey
Age: 3| Weight: 9-4 | J: P J McDonald | T: J Tate| OR: 94
Form: 12-
Manumission
Age: 3| Weight: 9-2 | J: L Morris | T: J G Given
Pivotal Art
Age: 3| Weight: 9-2 | J: Ben Robinson | T: Ollie Pears
Ruby Dream
Age: 3| Weight: 9-2 | J: T Eaves | T: D Carroll
Annangel
Age: 3| Weight: 8-11 | J: Rowan Scott | T: N Tinkler
Continental
Age: 3| Weight: 8-11 | J: Megan Nicholls | T: Jedd O'Keeffe
Electric Mistress
Age: 3| Weight: 8-11 | J: B A Curtis | T: K R Burke
Fountain Rose
Age: 3| Weight: 8-11 | J: Jason Hart | T: E J Alston
Northern Charm
Age: 3| Weight: 8-11 | J: P Mulrennan | T: D H Brown
Twist Of Hay
Age: 3| Weight: 8-11 | J: Connor Beasley | T: M Dods
Form: 83-
15:20: Heed Your Hunch At Betway Handicap (Class 4) - 6f
Heath Charnock
Age: 4| Weight: 9-4 | J: Connor Beasley | T: M Dods| OR: 85| BF| CD
Form: 234-523
Lincoln Park
Age: 4| Weight: 9-4 | J: L Morris | T: M Appleby| OR: 85| D
Form: 325709-
Tenax
Age: 4| Weight: 9-4 | J: Rowan Scott | T: N Tinkler| OR: 85| BF| DWS
Form: 532525-
Tathmeen
Age: 5| Weight: 9-4 | J: Cam Hardie | T: A Brittain| OR: 85| C| D
Form: 713112
Brian The Snail
Age: 6| Weight: 9-4 | J: T Hamilton | T: R A Fahey| OR: 85| D
Form: 500030-
I Am A Dreamer
Age: 4| Weight: 9-4 | J: J Fanning | T: P T Midgley| OR: 85| D
Form: 931777-
Tricky Dicky
Age: 7| Weight: 9-3 | J: B A Curtis | T: Roger Fell| OR: 84| D
Form: 312121-
Northgate Lad
Age: 8| Weight: 9-3 | J: Ben Robinson | T: B Ellison| OR: 84| C
Form: 02104/6
True Blue Moon
Age: 5| Weight: 9-3 | J: D Allan | T: T D Easterby| OR: 84
Form: 010509-
Yousini
Age: 4| Weight: 9-2 | J: T Eaves | T: K A Ryan| OR: 83
Form: 550605-
Dalton
Age: 6| Weight: 9-2 | J: G Lee | T: P T Midgley| OR: 83| D
Form: 100385-
15:55: Betway Casino Handicap (Class 5) - 6f
Taste The Nectar
Age: 3| Weight: 9-4 | J: Alistair Rawlinson | T: R M H Cowell| OR: 75| D
Form: 52-2437
Red Treble
Age: 3| Weight: 9-4 | J: Cam Hardie | T: Rebecca Menzies| OR: 75
Form: 351935-
Macho Touch
Age: 3| Weight: 9-4 | J: Harrison Shaw | T: K R Burke| OR: 75
Form: 65-9
Oakenshield
Age: 3| Weight: 9-4 | J: Andrea Atzeni | T: K A Ryan| OR: 75| BFWS
Form: 45-
What A Business
Age: 3| Weight: 9-3 | J: B A Curtis | T: Roger Fell| OR: 74| D
Form: 413238-
Rock Of Diamonds
Age: 3| Weight: 9-3 | J: S De Sousa | T: S & E Crisford| OR: 74| BF
Form: 23
Shoot To Kill
Age: 3| Weight: 9-3 | J: P J McDonald | T: George Scott| OR: 74
Form: 46206-
Written Broadcast
Age: 3| Weight: 9-3 | J: J Garritty | T: Jedd O'Keeffe| OR: 74
Form: 329370-
Iva Reflection
Age: 3| Weight: 9-3 | J: D Allan | T: T D Easterby| OR: 74
Form: 208594-
Barbarella
Age: 3| Weight: 9-2 | J: T Eaves | T: K A Ryan| OR: 73
Form: 73209-
Captain Corcoran
Age: 3| Weight: 9-2 | J: Jason Hart | T: E J Alston| OR: 73
Form: 452461-
Alix James
Age: 3| Weight: 9-2 | J: P Mulrennan | T: I Jardine| OR: 73
Form: 226031-
16:30: betyourway At Betway Handicap (Class 5) - 5f
Queen Of Kalahari
Age: 5| Weight: 9-7 | J: Lewis Edmunds | T: J L Eyre| OR: 68| D
Form: 511131-
Excessable
Age: 7| Weight: 9-7 | J: Rachel Richardson | T: T D Easterby| OR: 68| D
Form: 688443-
Be Proud
Age: 4| Weight: 9-6 | J: D Tudhope | T: J S Goldie| OR: 67| CD
Form: 52241-2
Puchita
Age: 5| Weight: 9-6 | J: Cam Hardie | T: A Brittain| OR: 67
Form: 521141
Bhangra
Age: 4| Weight: 9-6 | J: L Morris | T: R M H Cowell| OR: 67| BF| D
Form: 6/16-
Indian Sounds
Age: 4| Weight: 9-5 | J: Oisin Murphy | T: P T Midgley| OR: 66
Form: 2044-25
Requinto Dawn
Age: 5| Weight: 9-4 | J: T Hamilton | T: R A Fahey| OR: 65| D
Form: 692-64F
Hard Solution
Age: 4| Weight: 9-4 | J: D Nolan | T: D O'Meara| OR: 65| D
Form: 817400-
Fox Hill
Age: 4| Weight: 9-2 | J: Jason Hart | T: E J Alston| OR: 63| D
Form: 221513-
Gorgeous General
Age: 5| Weight: 9-1 | J: P Mulrennan | T: L A Mullaney| OR: 62| CD
Form: 39-3115
Tomshalfbrother
Age: 4| Weight: 9-1 | J: Alistair Rawlinson | T: R M H Cowell| OR: 62
Form: 5/33-651
Quanah
Age: 4| Weight: 9-1 | J: Phil Dennis | T: Liam Bailey| OR: 62| D
Form: 084411-
17:05: Betway Handicap (Class 3) - 1m 4f 98y
Star Of The East
Age: 6| Weight: 9-7 | J: Jane Elliott | T: M Johnston| OR: 95| D
Form: 618223/
Anythingtoday
Age: 6| Weight: 9-6 | J: Callum Rodriguez | T: Roger Fell| OR: 94| C| D
Form: 160538-
To Be Wild
Age: 7| Weight: 9-4 | J: J F Egan | T: Jane Chapple-Hyam| OR: 92| D
Form: 09/6637-
Financial Conduct
Age: 6| Weight: 9-4 | J: Jim Crowley | T: C J Mann| OR: 92| D
Form: 112167/
December Second
Age: 6| Weight: 9-4 | J: P J McDonald | T: P A Kirby| OR: 92| D
Form: 2221-
Ice Pyramid
Age: 5| Weight: 9-4 | J: B A Curtis | T: P A Kirby| OR: 92| CD
Form: 2/33-121
Bo Samraan
Age: 4| Weight: 9-3 | J: J Fanning | T: M Johnston| OR: 91| D
Form: 112176-
Makawee
Age: 5| Weight: 9-3 | J: D Tudhope | T: D O'Meara| OR: 91| D
Form: 562203-
Bolder Bob
Age: 6| Weight: 9-2 | J: S H James | T: Grant Tuer| OR: 90| D
Form: 091917/
Good Tidings
Age: 4| Weight: 9-1 | J: R Havlin | T: J H M Gosden| OR: 89| BF| CD
Form: 311239-
Alignak
Age: 4| Weight: 9-1 | J: Oisin Murphy | T: Sir Michael Stoute| OR: 89
Form: 8/231-
Cosmelli
Age: 7| Weight: 9-0 | J: L Morris | T: Miss Gay Kelleway| OR: 88| C| D
Form: 9-32153
17:40: Betway Maiden Stakes (Div 1) (Class 5) - 1m 2f 42y
Cracking Destiny
Age: 7| Weight: 10-0 | J: G Lee | T: A C Whillans
Fair Sheriff
Age: 6| Weight: 9-9 | J: Cam Hardie | T: Rebecca Menzies
Dream With Me
Age: 3| Weight: 9-1 | J: J Fanning | T: M Johnston
Eagle's Foot
Age: 3| Weight: 9-1 | J: Kevin Stott | T: J D Bethell
Flames Of York
Age: 3| Weight: 9-1 | J: C Lee | T: K R Burke
Form: 3-
Lion's Vigil
Age: 3| Weight: 9-1 | J: T Hamilton | T: R A Fahey
Form: 4-
Mcalester
Age: 3| Weight: 9-1 | J: R Kingscote | T: Tom Dascombe
Rocket Rod
Age: 3| Weight: 9-1 | J: Jack Mitchell | T: H Palmer
Thibaan
Age: 3| Weight: 9-1 | J: Jim Crowley | T: Sir Michael Stoute
Form: 4-
Chenille
Age: 3| Weight: 8-10 | J: P Mulrennan | T: L A Mullaney
Form: 03
Frankly Darling
Age: 3| Weight: 8-10 | J: R Havlin | T: J H M Gosden
Form: 2-
Wrightia
Age: 3| Weight: 8-10 | J: Ben Robinson | T: Ollie Pears
18:15: Betway Maiden Stakes (Div 2) (Class 5) - 1m 2f 42y
Miss Seery
Age: 4| Weight: 9-9 | J: Connor Murtagh | T: R A Fahey
Byzantine Empire
Age: 3| Weight: 9-1 | J: R Havlin | T: J H M Gosden| BF
Form: 29-
Hatheem
Age: 3| Weight: 9-1 | J: Jim Crowley | T: M Johnston
Kangaroo Point
Age: 3| Weight: 9-1 | J: P J McDonald | T: Ian Williams
Mister Blue
Age: 3| Weight: 9-1 | J: Callum Shepherd | T: M L W Bell
Quantum Dawn
Age: 3| Weight: 9-1 | J: J Fanning | T: M Johnston
Form: 73
Valyrian Steel
Age: 3| Weight: 9-1 | J: David Egan | T: R Varian
Wise Glory
Age: 3| Weight: 9-1 | J: Andrea Atzeni | T: S & E Crisford| BF
Form: 3-
Zoran
Age: 3| Weight: 9-1 | J: Jack Mitchell | T: H Palmer
Form: 72-
Assayer
Age: 3| Weight: 8-10 | J: T Hamilton | T: R A Fahey
Form: 4-
Harbour Of Grace
Age: 3| Weight: 8-10 | J: J Quinn | T: M Botti
Luck On Sunday
Age: 3| Weight: 8-10 | J: Oisin Murphy | T: J J Quinn