As the group stage for this year's Champions League gets underway, TSZ takes a look at the statistical tendencies in the group stage since the current format of the competition was introduced in the 2003/04 season.
Points After First Game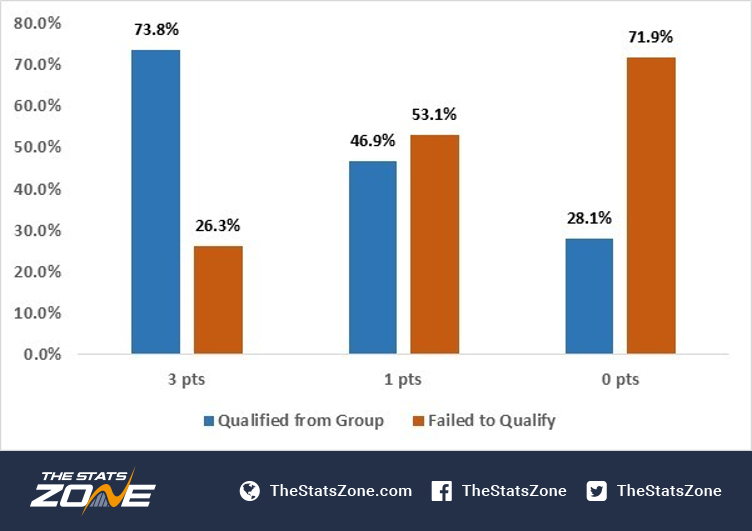 Although only the first game of six, getting off to a good start dramatically increases the likelihood of progression, with almost ¾ of teams who open with a win going on to qualify from their group.


An opening game stalemate isn't the end of the world, with almost 50% of teams with this result advancing to the next round.


Over 70% of teams who lose their first match do not qualify from their group.
Points After Second Game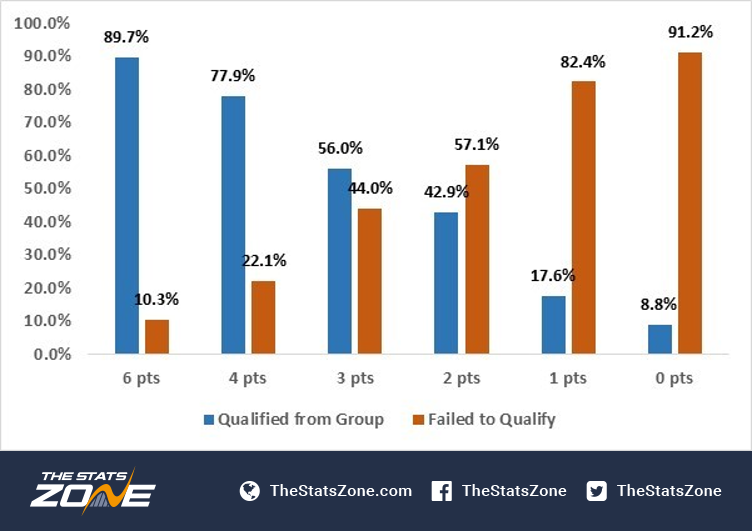 Almost nine out of ten teams who win their first two games of the group progress to the second round.


Continuing to draw becomes a concern at this stage, as the percentage of qualifying teams begins to drop.


Two losses at this stage makes qualification from the group statistically unlikely, with less than one in ten teams with such a start achieving this feat.
Points After Third Game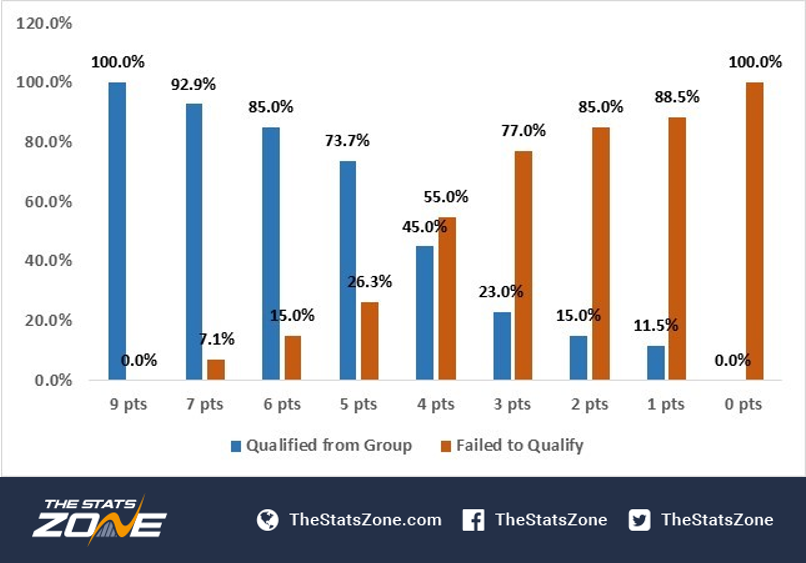 Since the 2003/04 season, every team with maximum points from their first three games advanced to the second round.


We see the importance of getting at least one win early on, as anything less than three points at this stage will make qualification very difficult. Having said that, both Liverpool and Arsenal have both managed to advance having been sat on one point after three games, with the latter actually going on top their group in the 2003/04 season.


Losing the first three games has proven catastrophic, as it has yielded a 0% qualification success rate in our sample pool. However, progression is not statistically impossible in this scenario, as proven by Newcastle United's great escape in the 2002/03 season, before the introduction of the current format.
Average Points Based On Group Placing (Since 2005/06)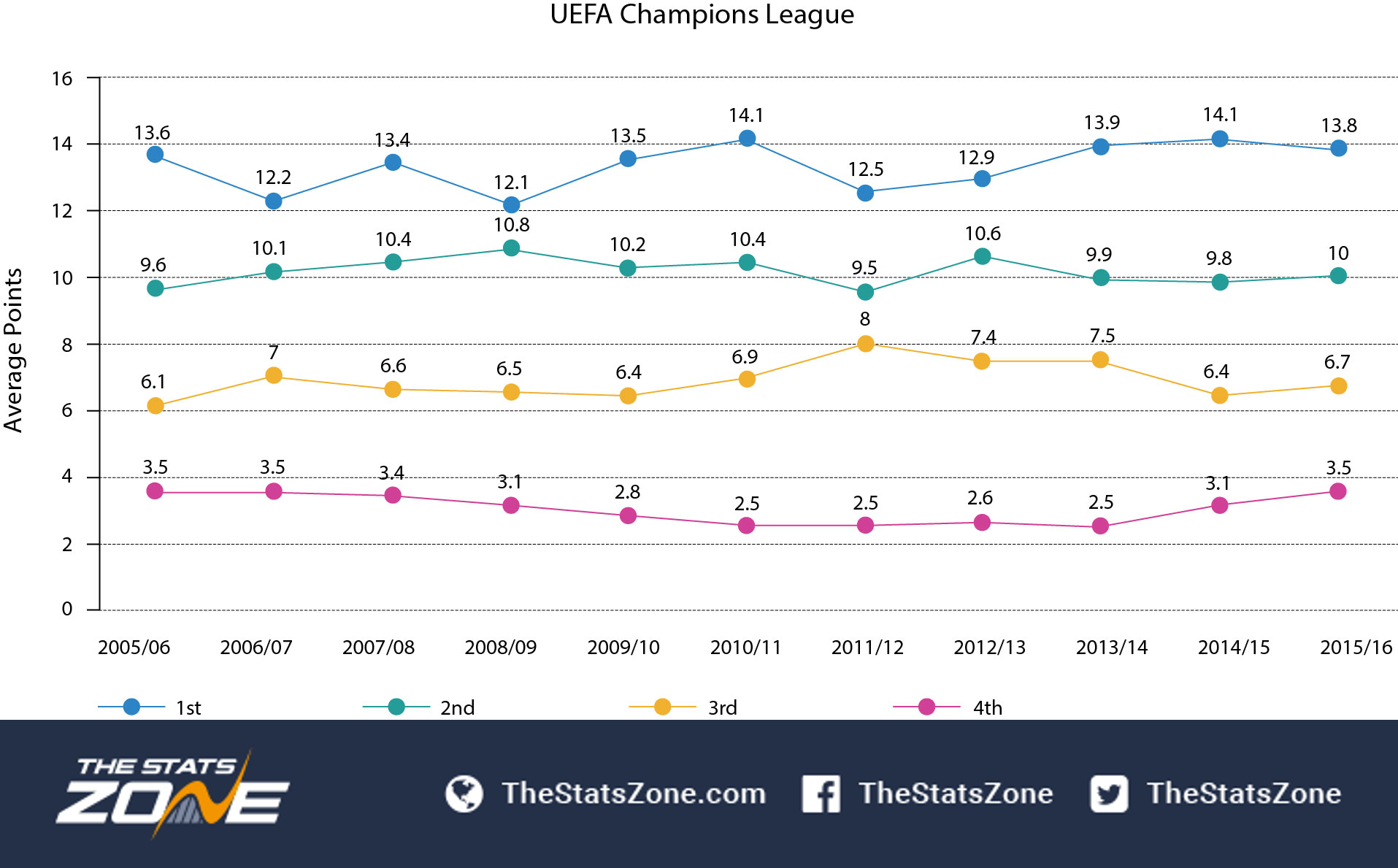 The 2011/12 season was the most competitive year for the two qualification spots, with an average of just 4.5 points separating the top three teams.


The 2008/09 season was the most clear cut in terms of qualification, as an average of 4.3 points separated second from third, indicating many group placings would have already been decided before the final round of fixtures had been played.