September 23, 2021 11:00 AM
Last modified date: September 23, 2021 11:12 AM

The Stats Zone
Team USA vs Team Europe: What Can We Expect From The Singles At The 43rd Ryder Cup?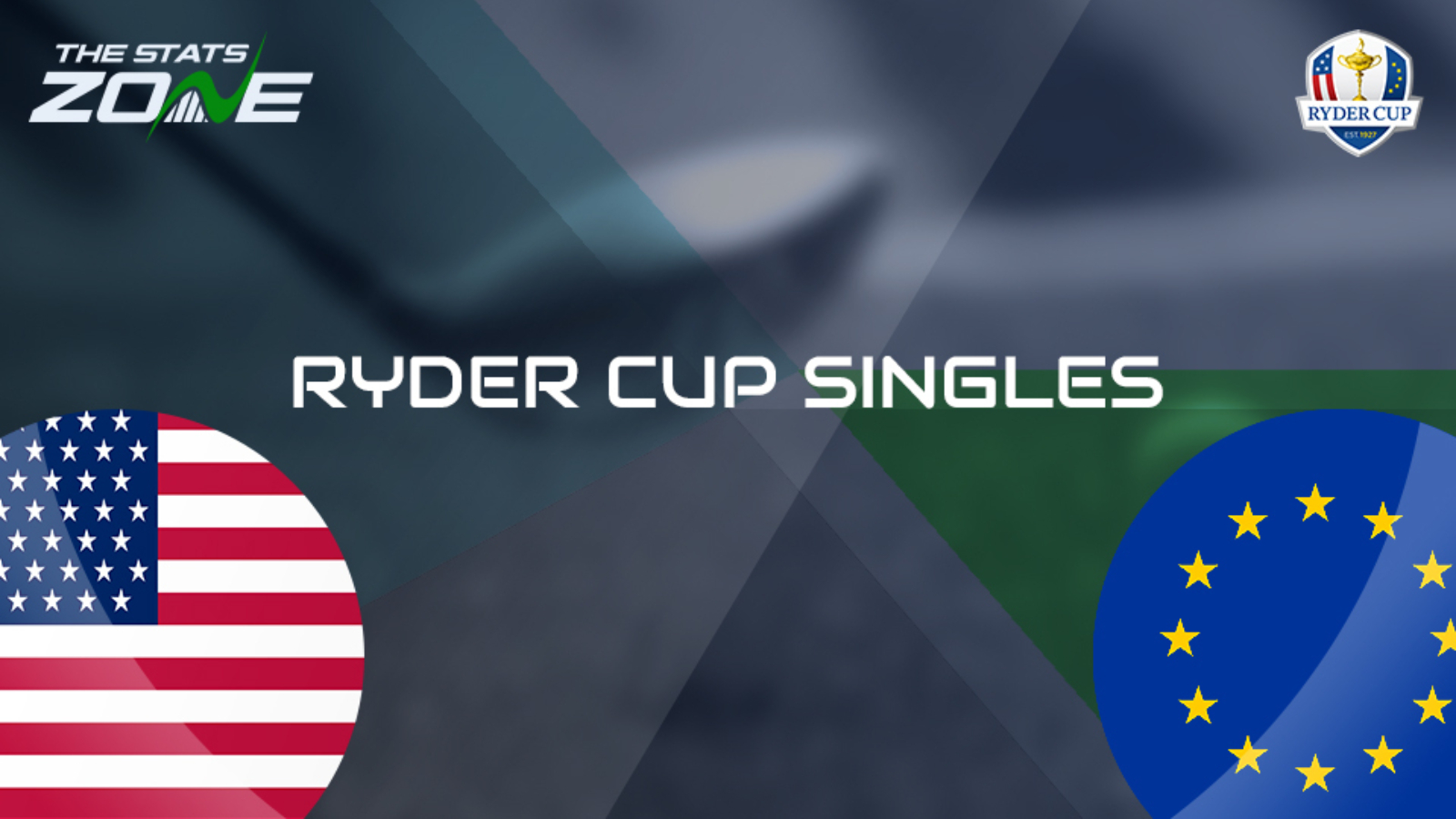 As always with the Ryder Cup, the singles is the main event of the weekend with the winning team usually coming on the back of which team performs better in this finale. In fact, the last four winning teams have each scored more than their other side in the singles as a standalone event, highlighting the importance of finishing the weekend strongly.
The foursomes and fourballs are brilliant to watch but the drama of those doesn't come close to the final day when all 24 men take to the course to do battle in what has been proven to be pivotal matches. There is one example in the not too distant past which really highlights how special the singles can be when back in 2012, Europe trailed by four points going into the singles but they produced a magnificent comeback with some gripping golf. Europe ended up winning the singles 8½ to 3½ to snatch a 14½ to 13½ success and that event is now commonly known as the Miracle at Medinah such was the magnitude of that fightback.

There is little to split the two teams at the three most recent Ryder Cups with the Europeans edging the Americans in singles by 18½ points to 17½ points. Should the teams be close ahead of this final event of the weekend, it would set it up perfectly with both teams possessing some dangerous players.
Ian Poulter possesses the best record of any European among their 12-man team having not lost any of his six singles matches at the Ryder Cup. His unbeaten record is made all the more impressive having won five of those matchup and while Sergio Garcia has four wins to his name, he has also lost the same number with a draw thrown in for good measure in his nine contests. Paul Casey has featured four times and he has proven difficult to beat with just one loss but he has halved two, leaving him with just a 25% win ratio. Jon Rahm's only Ryder Cup point came in his singles match against Tiger Woods in 2018 and the world number one could have a crucial role to play come Sunday with this European team winning just 16 of their 38 matches combined.
On the other hand, the Americans have very little experience once again with just 12 singles matches played between their 12 players. With six rookies in their team, it is not surprising that this is a low number but it will be intriguing to see how they handle the pressure of a Ryder Cup, especially when they are out on their own on Sunday with every point likely to be crucial.
Of those with experience, Dustin Johnson is the USA's main man with three wins from four. Tony Finau and Justin Thomas are both 1-0 while Brooks Koepka has won one and halved one in this format. Of the other two to have played singles in the Ryder Cup prior to this year, Bryson Dechambeau and Jordan Spieth are yet to win or even earn a single point from their four matches with Spieth accounting for three of those and that is somewhat of a surprise given his overall record (7-5-2).
Click here to visit our Ryder Cup homepage where you can access statistics, predictions & much more