September 23, 2021 11:11 AM
Last modified date: September 23, 2021 11:12 AM

The Stats Zone
Team USA vs Team Europe: What Can We Expect From The Foursomes At The 43rd Ryder Cup?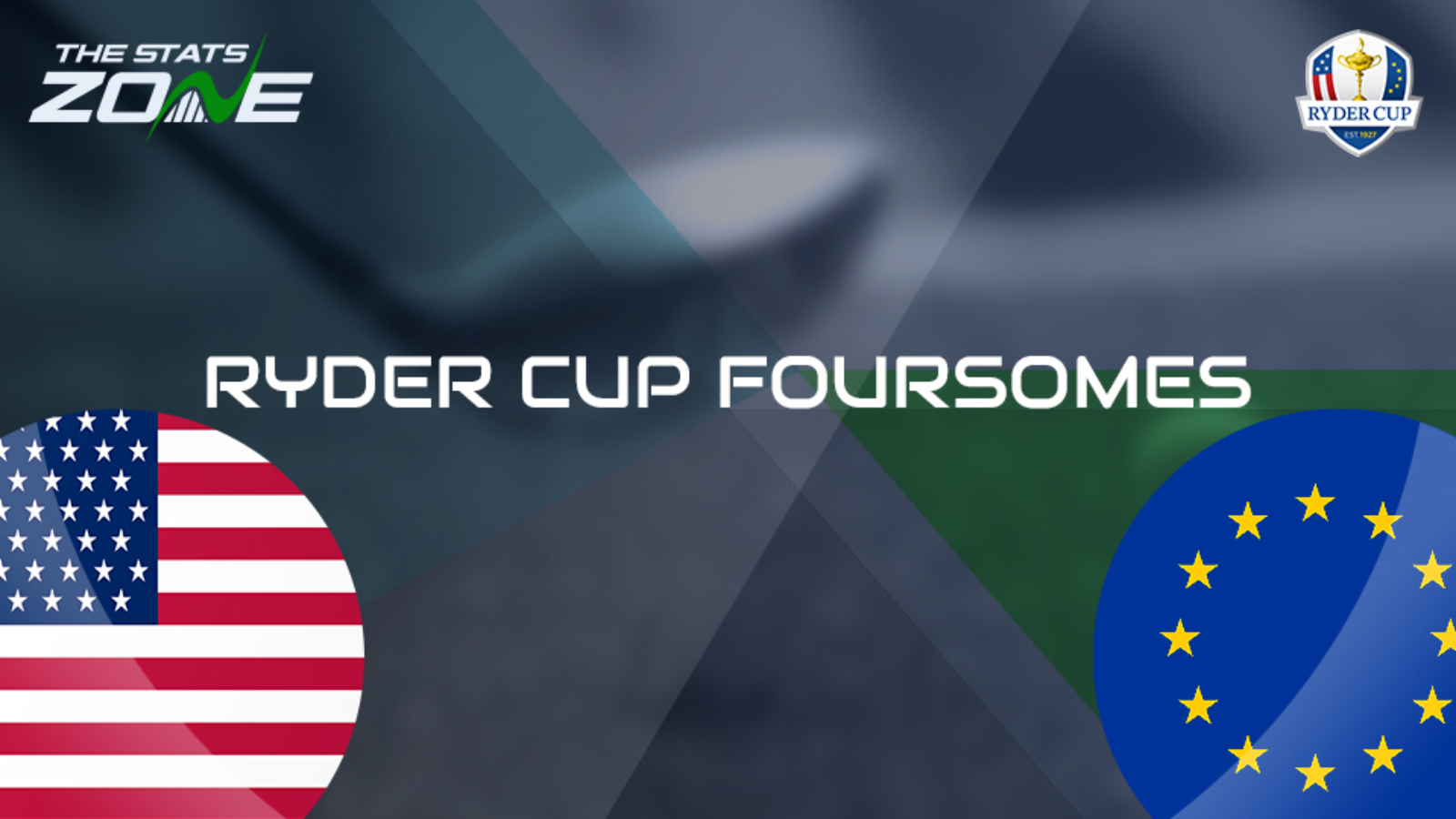 The 43rd Ryder Cup will get underway with the Friday morning foursomes and it is a format that the Europeans will be eager to make the most of having enjoyed plenty of success in recent years. In the last three Ryder Cups, Europe have prevailed 15½-8½ in the foursomes which is a record they will be keen to improve on. They notably won the foursomes of the first day of the last Ryder Cup in 2018, claiming a whitewash with some dominant performances which helped them overcome a poor morning of fourballs and, ultimately, set them on their way to victory.

With the Americans starting this event as favourites, it is imperative that the Europeans get off to a fast start against their in-form opponents. However, playing well on the PGA Tour does not necessarily reflect how they will perform at Whistling Straits in a matchplay competition and Europe do have some impressive foursome players among their ranks.
Sergio Garcia has won 22 matches at the Ryder Cup with ten of those coming in foursomes while he has been on the losing team in just four of his 17 matches. Lee Westwood has won exactly half of his 18 matches in foursomes, meaning almost half of his 20 wins at the Ryder Cup have come in this format. The Englishman has only lost five of his foursome matches to date too.
Rory McIlroy is another with a solid record in this format with five wins from ten matches, again producing almost half of the wins he has amassed in the entire tournament having won 11 from 24 played. Tommy Fleetwood has only played foursomes on two occasions, back in his rookie appearance in 2018 but he won both of his matches and he will be confident of improving on that record, although he will be in need of a new partner having lined-up alongside Francesco Molinari in both of those matches.
Ian Poulter is the final European of note having played in seven foursomes matches in his Ryder Cup career, earning five victories from those matches and he will hope to be a big influence on his teammates if selected.
For the Americans, they have very little experience in foursomes action at the Ryder Cup with just 15 matches played between their entire 12-man team. Nine of those have been played by Jordan Spieth (5) and Dustin Johnson (4) while seven of their team are yet to feature in a foursomes match. Spieth is the only man to win more than one match having won two of his five, although he has proven hard to beat in this format with just one loss and two halves. Of the others who have featured in foursomes previously, Johnson is 1-3-0, Bryson Dechambeau is 0-2-0, Brooks Koepka is 1-1-0 and Justin Thomas is 1-1-0. There are some quality names mentioned there but alongside Spieth, it could well be down to the rookies to get the Americans off to a strong start on day 1.
Click here to visit our Ryder Cup homepage where you can access statistics, predictions & much more