September 23, 2021 11:06 AM
Last modified date: September 23, 2021 11:12 AM

The Stats Zone
Team USA vs Team Europe: What Can We Expect From The Fourballs At The 43rd Ryder Cup?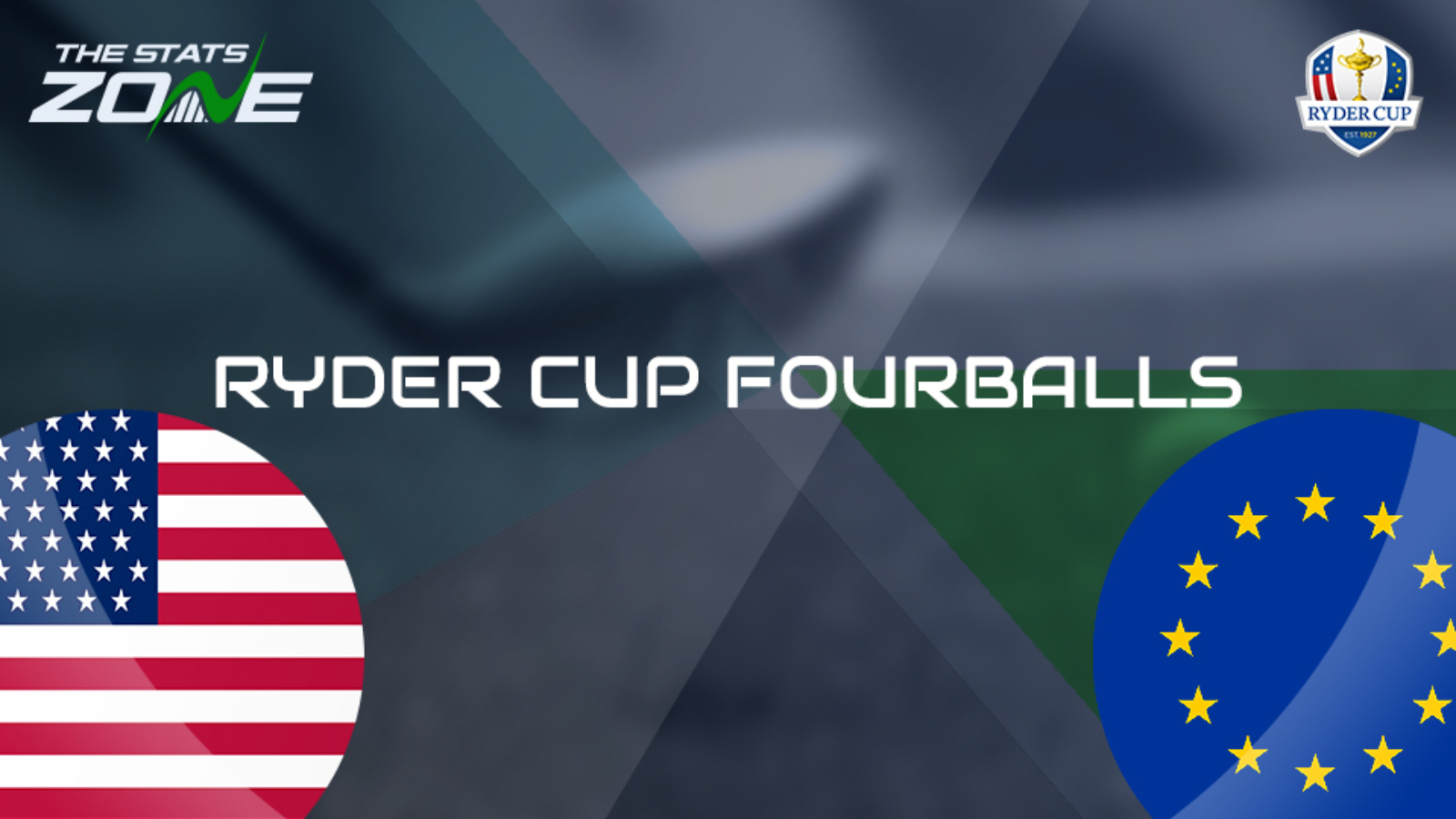 Attention will turn to the afternoon fourballs at the completion of the morning's foursomes with the USA enjoying a slightly better time of things in this format in recent years. At the last three Ryder Cups, the Americans have claimed 13 points from their fourballs matches, while the Europeans have managed 11. Both claimed a 3-1 session last time out in 2018 and that was also the case back in 2016 so there is very little to separate the pair in this format based on the last two Ryder Cups in particular.
When delving deeper into the numbers, it looks as though the Americans have a greater edge when it comes to this format, especially when looking at the make-up of the two teams for this year's event. The entire European team have combined for 61 fourballs matches but they have won less than half of those (29).
There are two names that stand out for the Europeans with veterans Sergio Garcia and Lee Westwood enjoying this format. Westwood boasts the most appearances in this format with 16 and he has won eight of those matches, chipping in with nine points through the years thanks to claiming two halves. Garcia on the other hand has an even better record with 15 matches, winning the same number of times as his teammate but losing just four, producing a points per match average of 0.63 in this format. Paul Casey looks like a strong fourballs player having lost just one of his six matches to date while Rory McIlroy and Ian Poulter also come out with favourable figures having each won four of their nine matches.
As with the foursomes, Tommy Fleetwood produced a brilliant effort on his debut in 2018, winning both of his fourballs matches but they were also alongside Francesco Molinari who does not feature this year.

While there is less experience among the USA team with just 22 fourballs matches between them, they have amassed 13 wins during those contests. Jordan Spieth showed up well in the foursomes numbers and he is once again the pick of the American team with five wins from his six matches. Dustin Johnson has the most experience in fourballs with eight matches played but he has only managed three wins.
Of the three other Americans to feature in this format, Tony Finau and Brooks Koepka have each won half of their matches while Justin Thomas boasts a 100% record having won both of his matches to date which will make him one to watch this weekend.
One other interesting stat to come from the fourballs record of this American team is that they have so far not halved a match. That is fine while they are winning more than losing but it will be interesting to see if they are capable of clawing back some deficits to come away with a half during the fourballs this weekend, should any of their matches transpire in that way.
Click here to visit our Ryder Cup homepage where you can access statistics, predictions & much more