With the Fantasy Premier League (FPL) season starting to find its feet, we take a look at perhaps the most important position in the game – the striker. After all, a striker is always only ever one goal away from going on a potential hot streak. Having the right front-line at the right time can mean big points and big gains for your fantasy team.
With this in mind, we have looked at the historical goal scoring exploits of seven Premier League forwards: Harry Kane, Romelu Lukaku, Sergio Aguero, Wayne Rooney, Jamie Vardy, Christian Benteke and Jermain Defoe. Of these seven forwards, we have analysed their goals-per-game and their minutes-per-goal ratios for each month of a Premier League season. This is done to identify whether there are any trends in when certain strikers hit form, or when they may hit a dry spell.
Please note - the stats that have been produced here do not take into account the fixtures played this (2017/18) season.
Harry Kane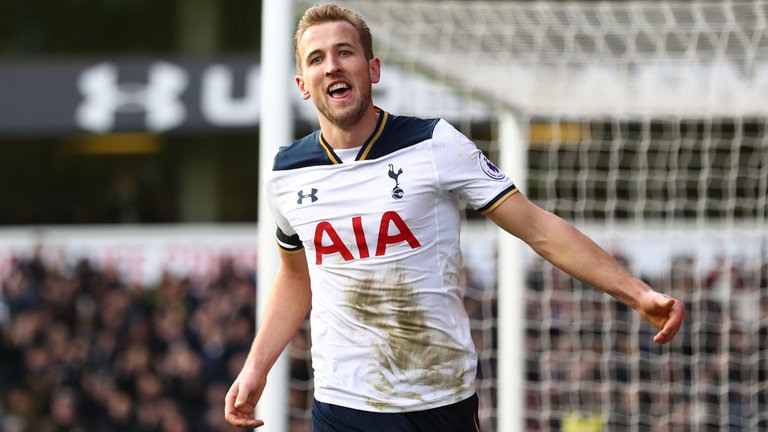 A lot has been made recently of Harry Kane's inability to score during the month of August. The Spurs frontman has now failed to hit the target in any of his last 12 appearances and frustration must be starting to mount with his growing reputation of a slow season starter.

Our analysis would appear to back this up as August and September represent the only months where the 'Hurrikane' averages less than a goal every two matches. From the stats, it would appear that leaving Kane out until October is not too damaging to your points total, but from this point onwards he becomes a different asset. By the time January roles around, Kane is a fantasy 'must-have', with his statistics most notable in February and March where he averages over a goal-per-game.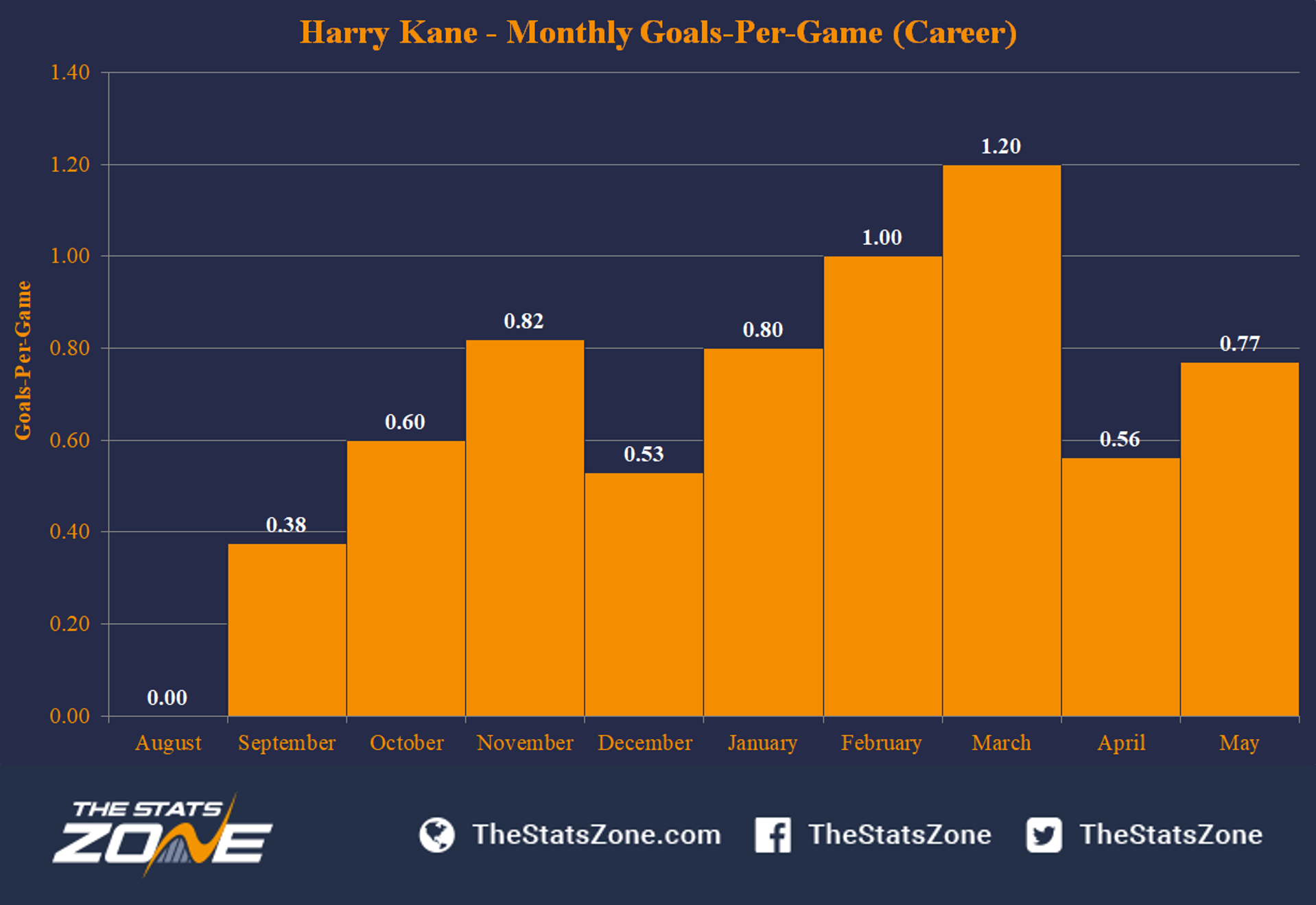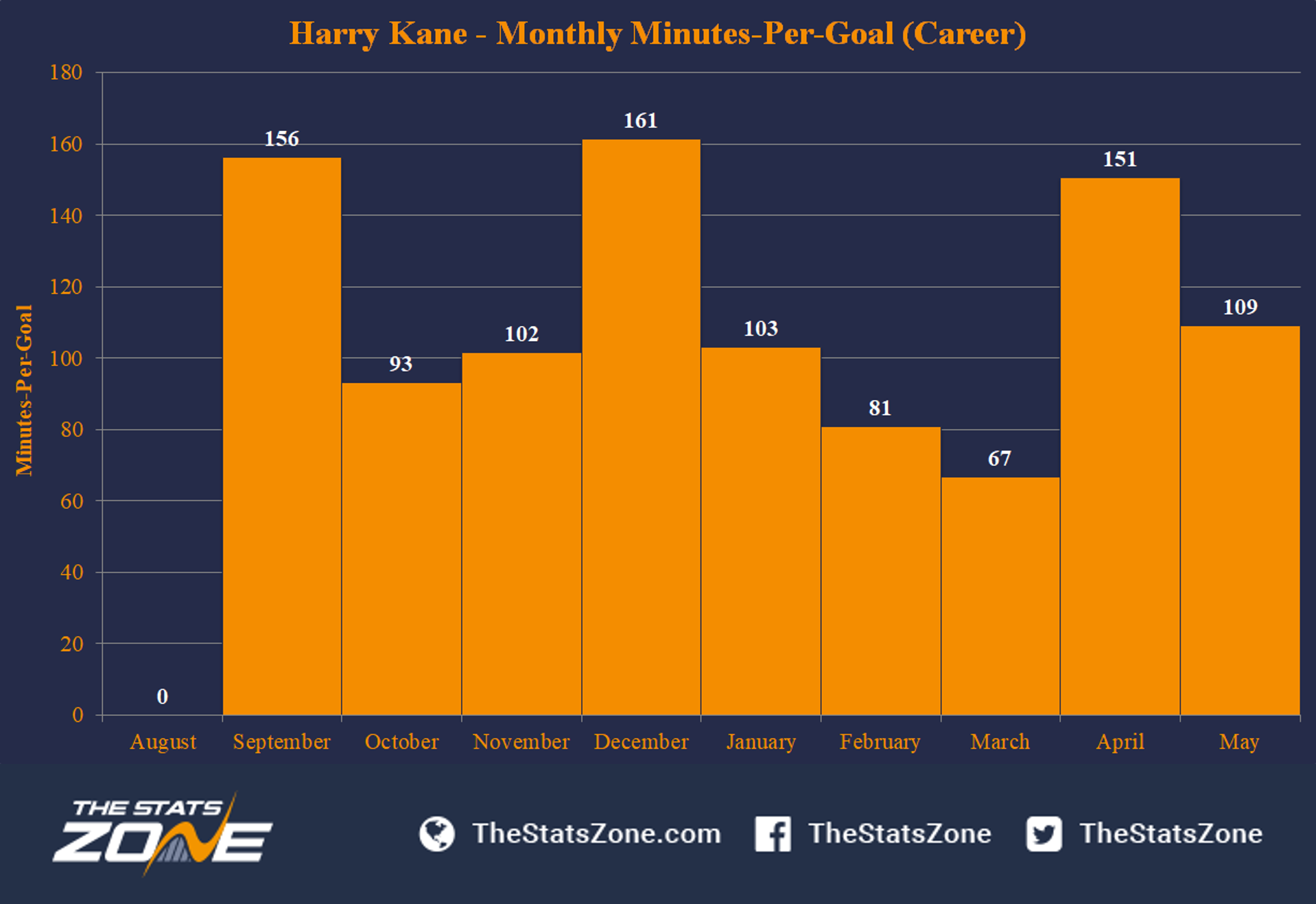 Harry Kane has yet to score in the month of August.
His most prolific month is March, where he averages 1.20 goals per game and a goal every 66.8 minutes.
Romelu Lukaku


Following his summer move to Manchester United, Lukaku has taken little time in proving he's right at home on the big stage. Three goals in the opening two matches have meant his price has already risen by £0.2m as FPL players bring him into their teams.
Looking at when Lukaku scores his goals gives further validation that he is needed in your team sooner rather than later. His most prolific month for scoring is September, where the Belgium international averages 0.81 goals per game, or a goal every 88 minutes. Furthermore, three of his top four most prolific months occur in the next three months (September, October and November).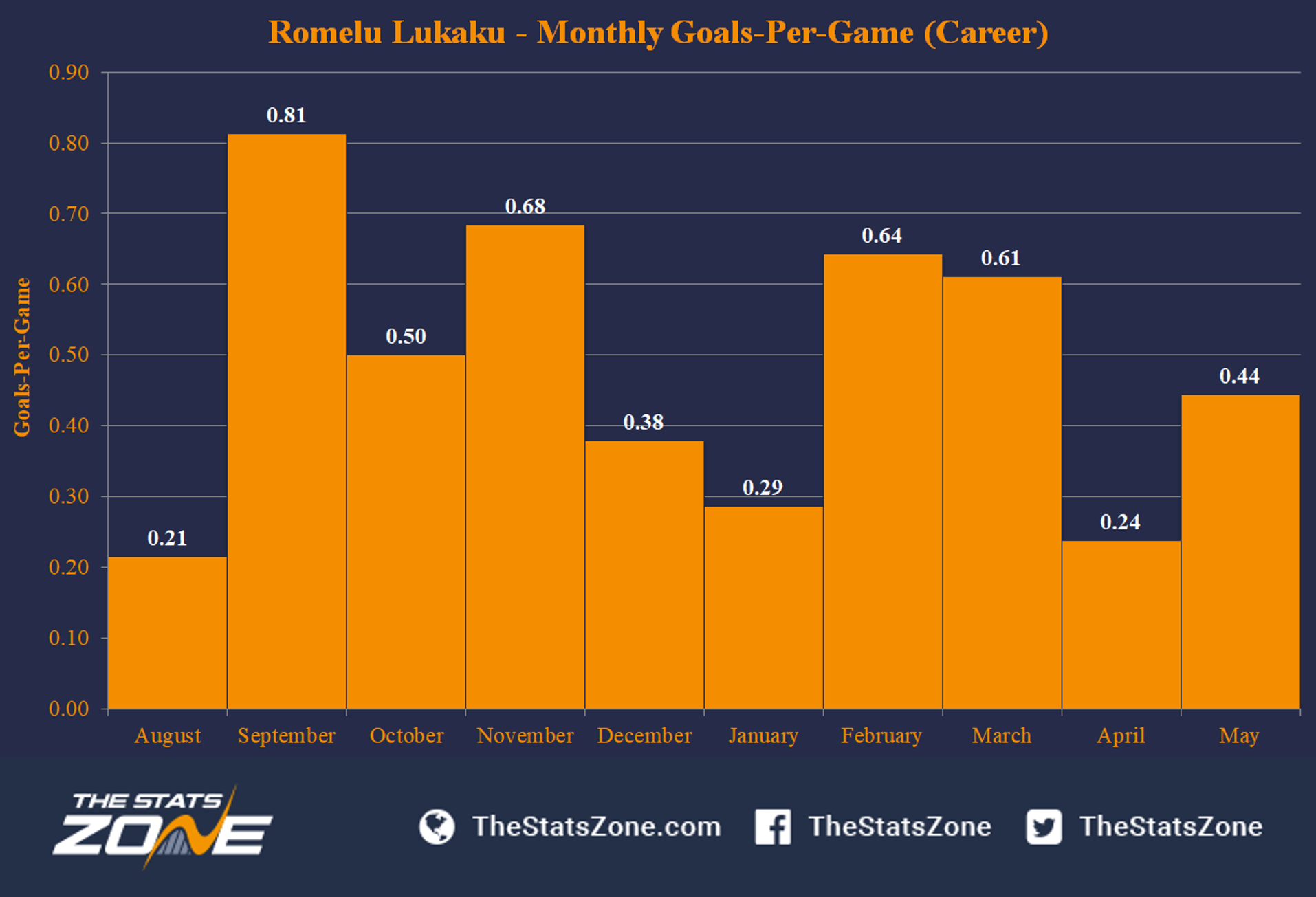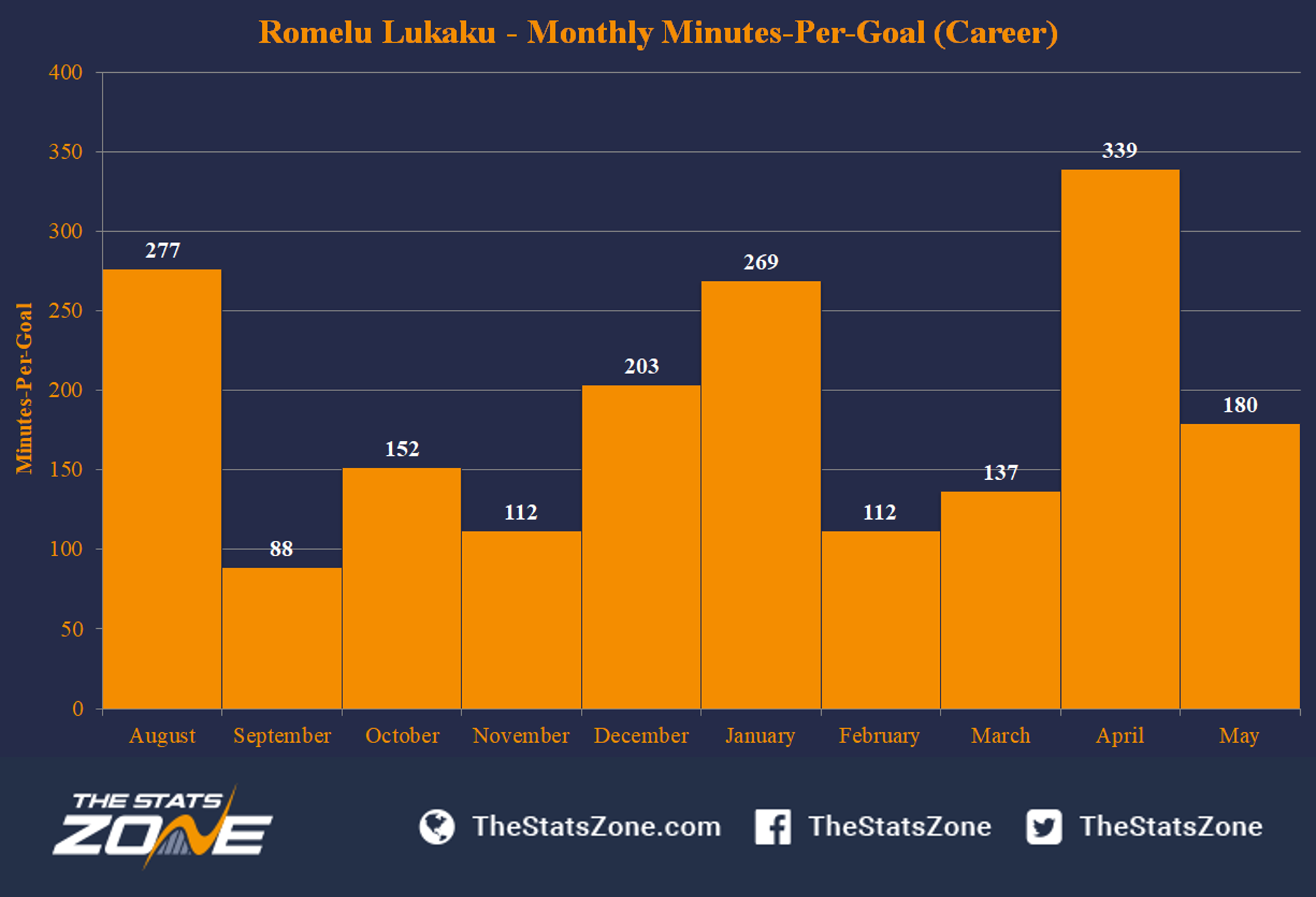 Worryingly for those players yet to own Lukaku, August is traditionally one of Lukaku's least productive months, where before this season he averaged a goal every five games and one every 277 minutes.
April is statistically Lukaku's worst month in front of goal, with him only finding the net every 339 minutes.
Sergio Aguero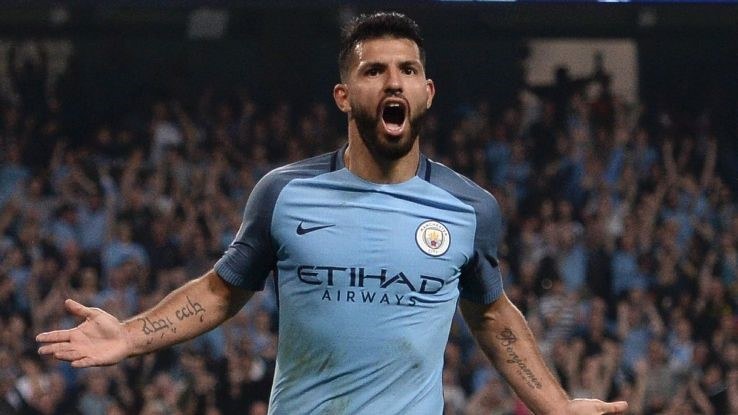 For a man who has one of the most prolific goals-per-game ratios in Premier League history, Sergio Aguero has slipped under the radar in a lot of people's fantasy teams this season. Instead, many have tipped Jesus as their striker of choice from the blue side of Manchester.

With a goal in his first match this season, Aguero has already reminded us how foolish it could be to overlook him. The stats back this up, as Aguero has the best goals-per-game and minute-per-goal ratios of any Premier League striker over the first three months of the season. Not until December does any sort of drop off start to occur and even then he still averages a goals every other game.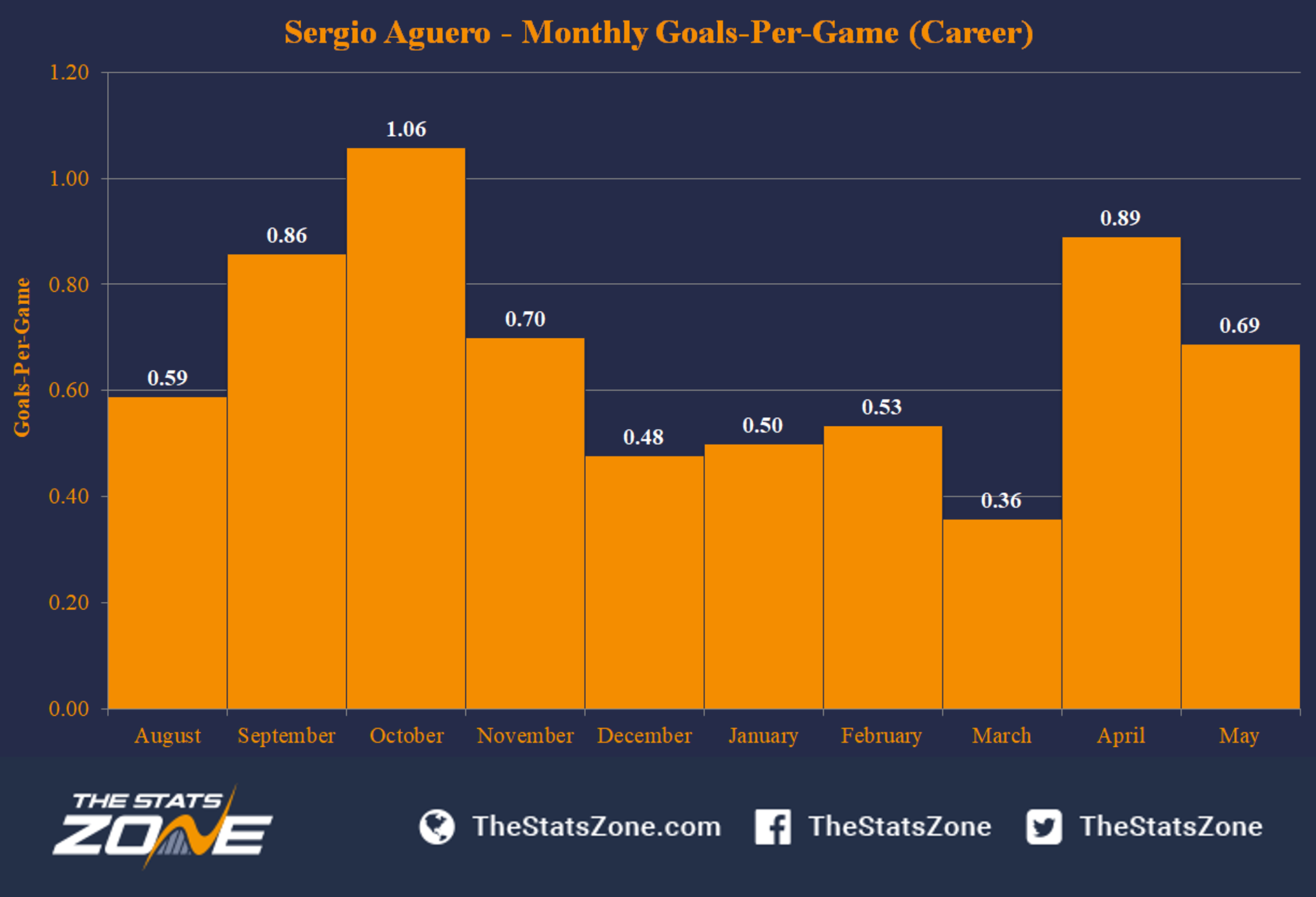 Aguero's goal scoring record is remarkably consistent over the course of a season. Only in December and March does he score less than a goal every two games or take longer than 150 minutes between goals scored.
The most likely way Aguero could harm your fantasy team is through injury or rotation. His game-time has suffered from injuries in December 2013, January 2014 and December 2014 and Guardiola has already stated that he will rotate his players throughout the season.
Wayne Rooney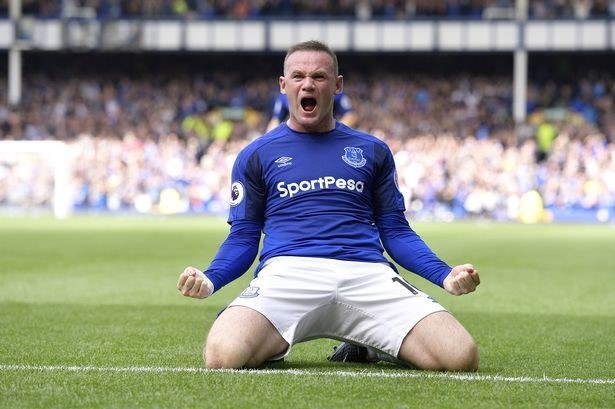 Priced at £7.5m and with two goals in as many games, Rooney deserves serious consideration for all fantasy teams. Installed as Everton's main man and most likely on penalty, free-kick and corner duty, Rooney offers excellent fantasy prospects for relatively little outlay.
With regards to his goal scoring, Rooney recently became only the second member of the illustrious 200 club and, as the graphic shows, his goal scoring ability is extremely consistent across the course of the season.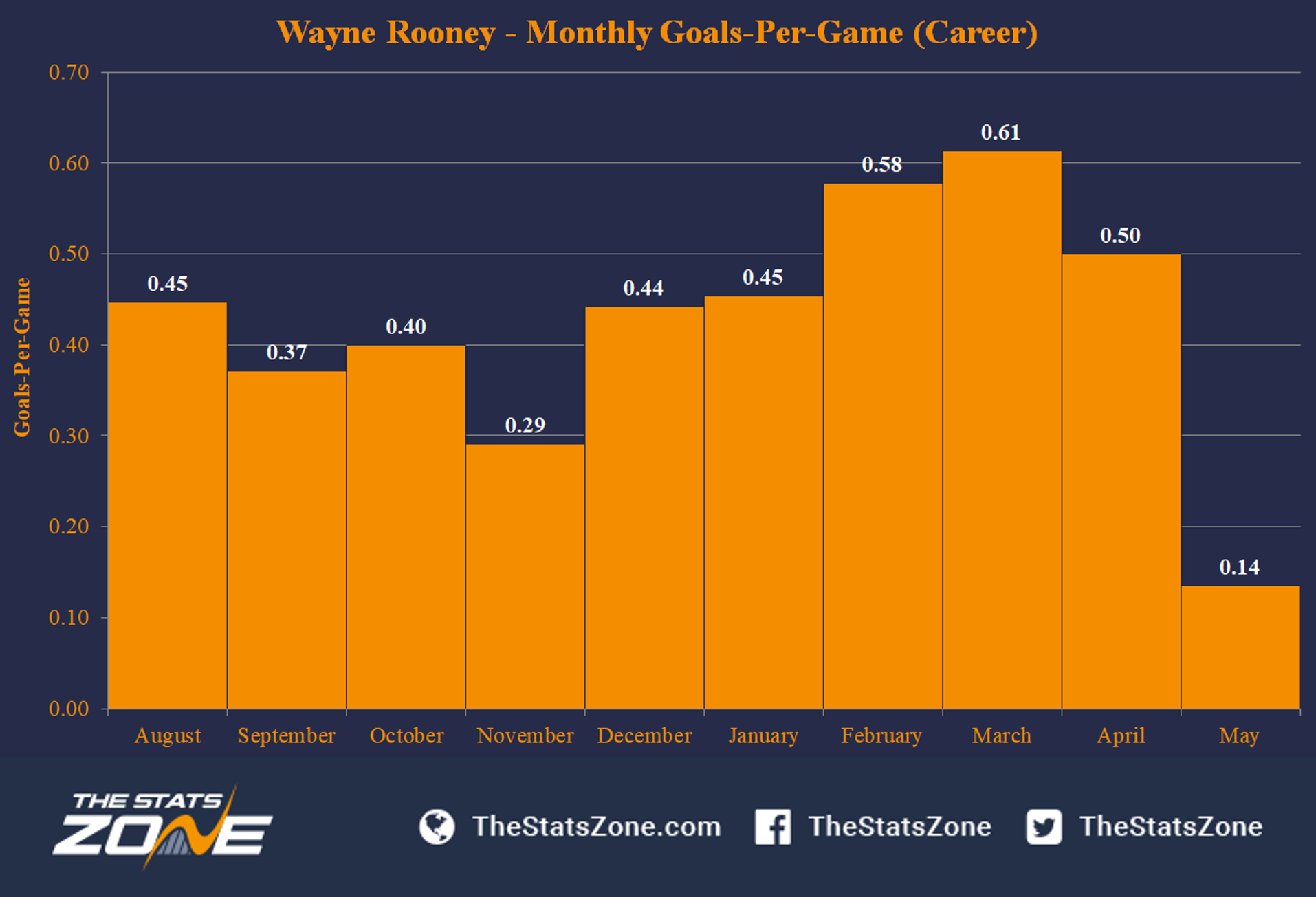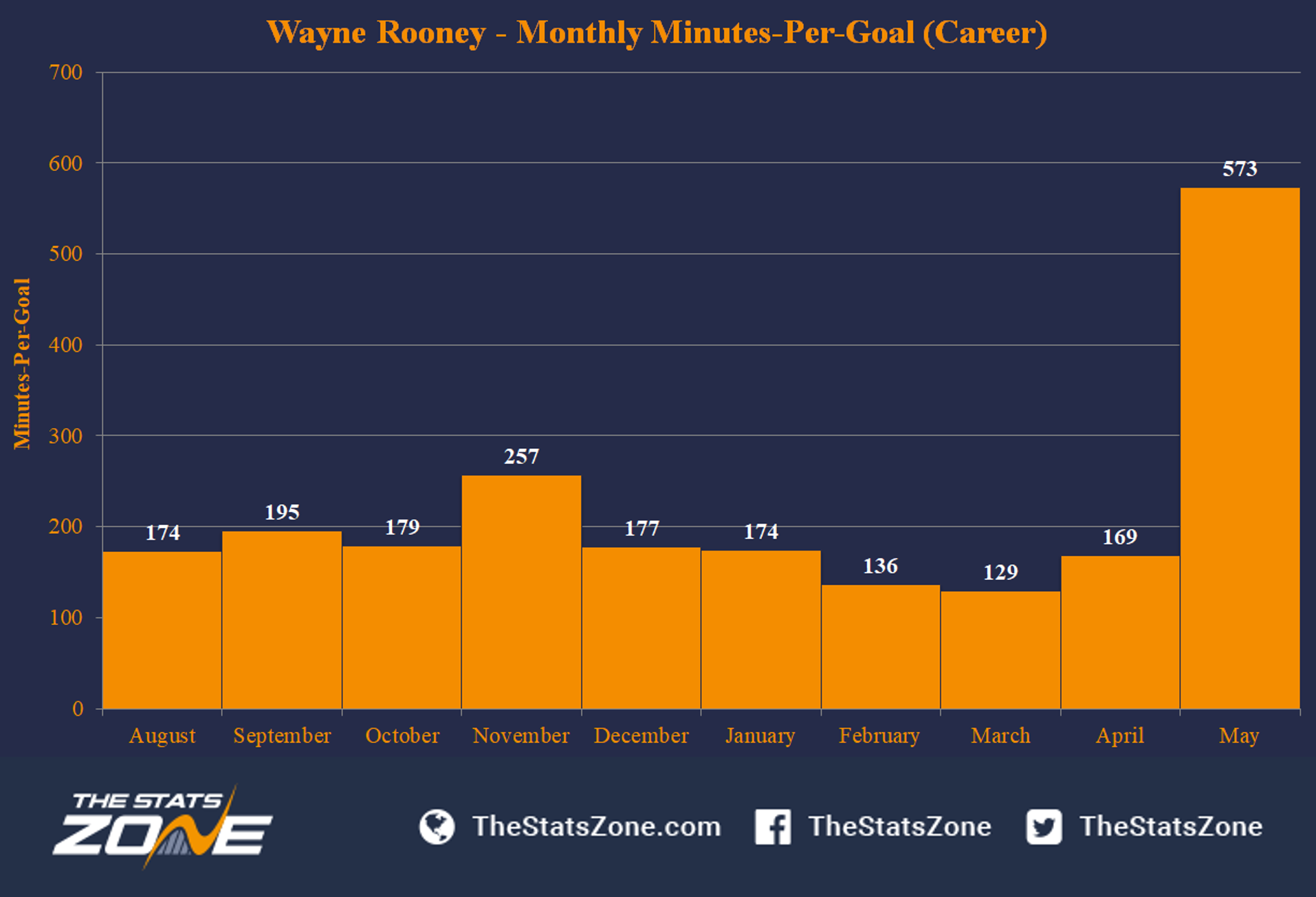 Given his goal scoring exploits in May, Rooney may not be one to get you over the line in your mini-leagues; he has only managed a meagre five goals in 37 appearances, equating to a goal every 573 minutes.
Jamie Vardy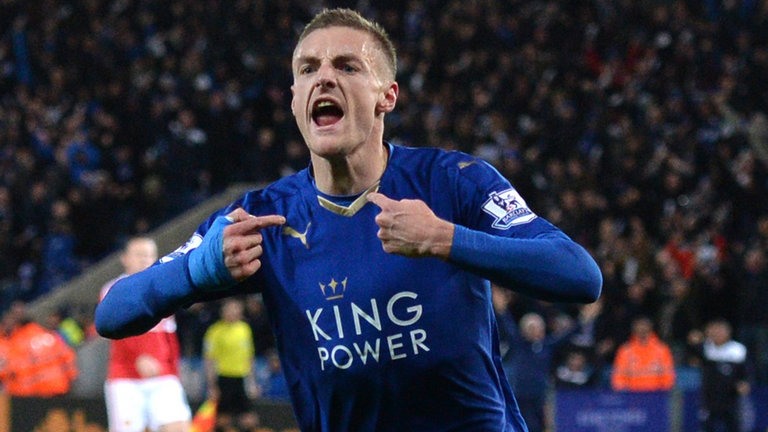 Analysing the statistics, a Jamie Vardy season can be split into three main sections; the first three months (August, September and October) where Leicester's main man scores consistently, averaging a goal every other game; the next three months (November, December and January) where his form trails away before a disastrous scoring return in January; then finally the last four months, where Vardy intersperses good goal scoring form (February and April) with leaner months (March and May).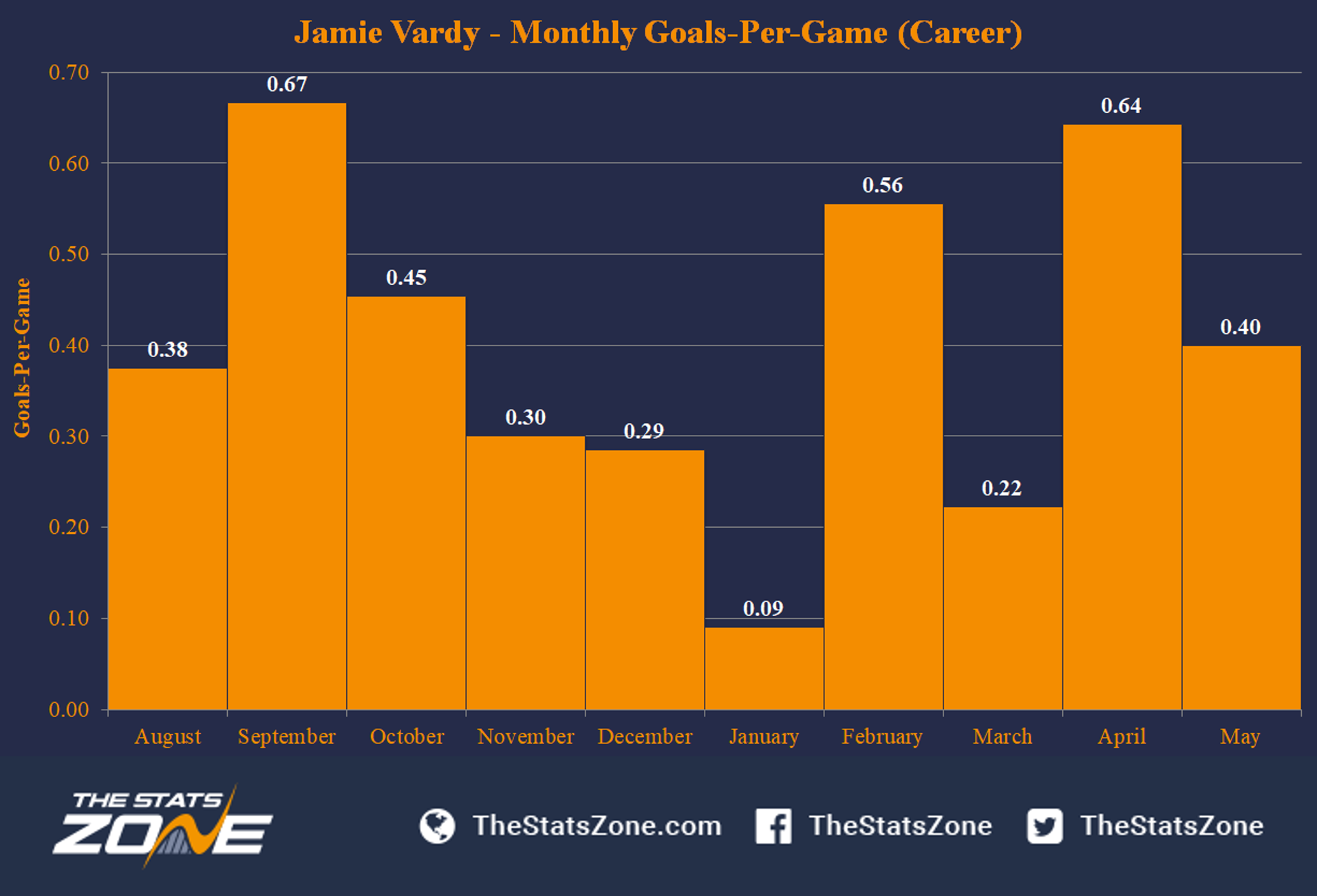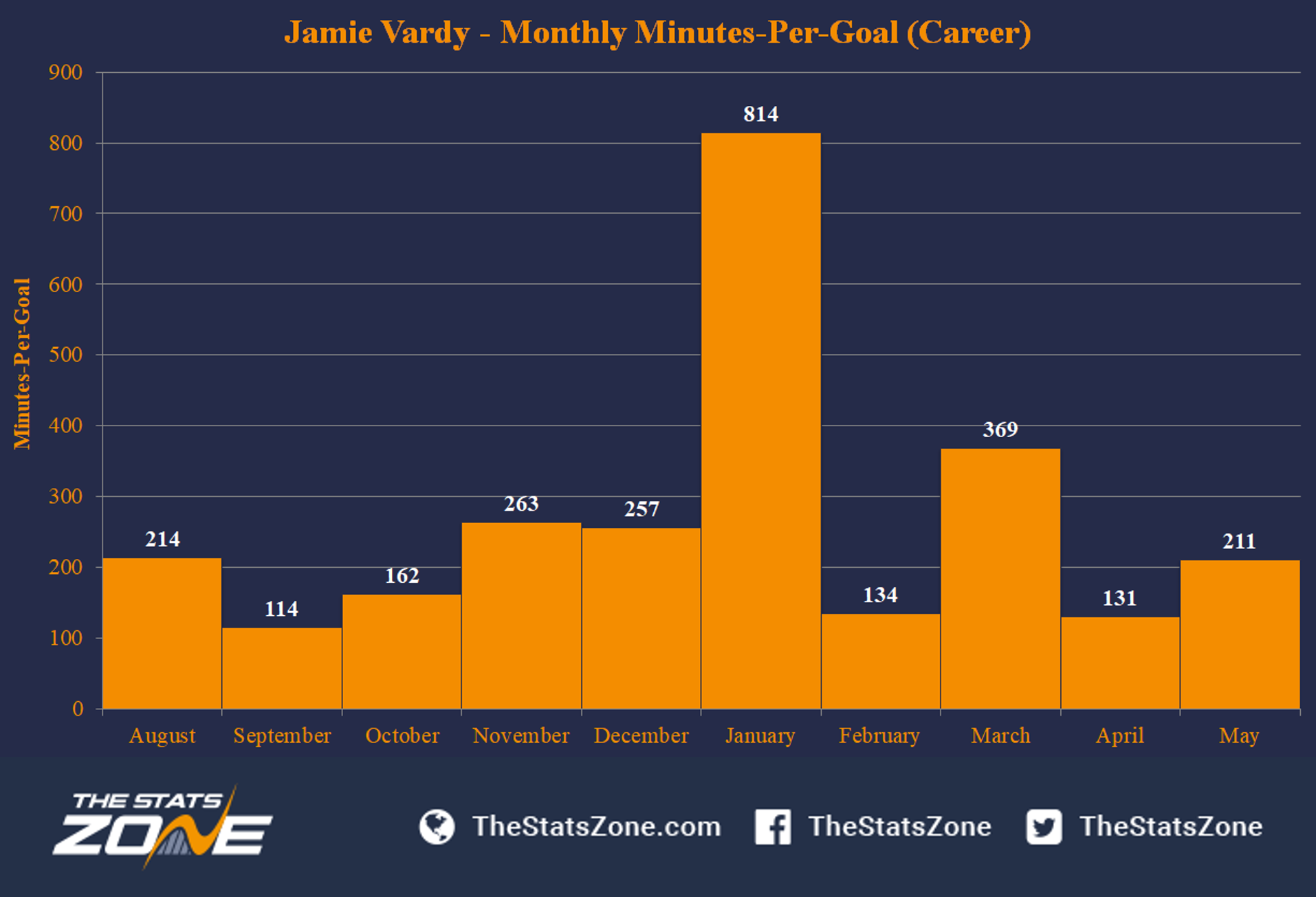 Jamie Vardy does not appear to enjoy the month of January, as he has only ever scored one Premier League goal in 11 appearances.

Christian Benteke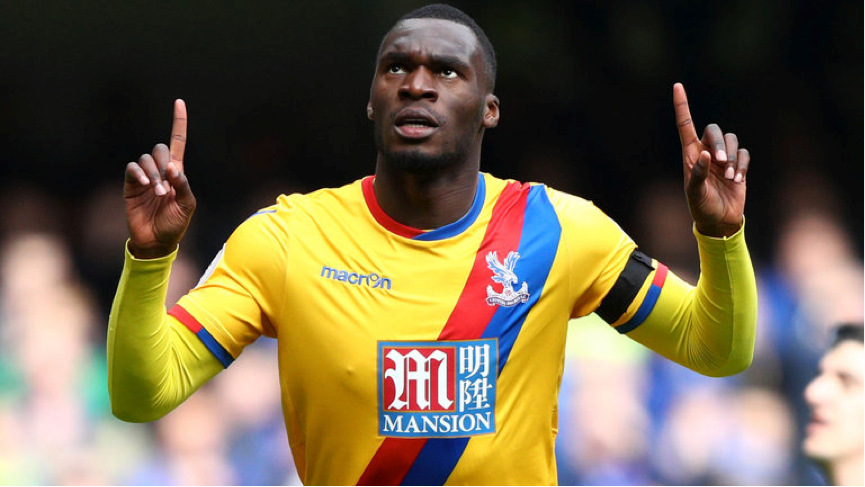 Despite his lean spell under new manager Ronald de Boer, Benteke has traditionally started the season well, scoring a goal every other game over the first two months of the season, but the goals considerably dry up from October – February where for five months Benteke averages well over 200 minutes between strikes. However, it is the end of the season where our interest in Benteke may be rewarded. Over the final three months of the season, Benteke averages two goals every three games.
If the trend continues this year it is most likely Benteke will have dropped in price by March, meaning he could represent an excellent difference maker in the final push.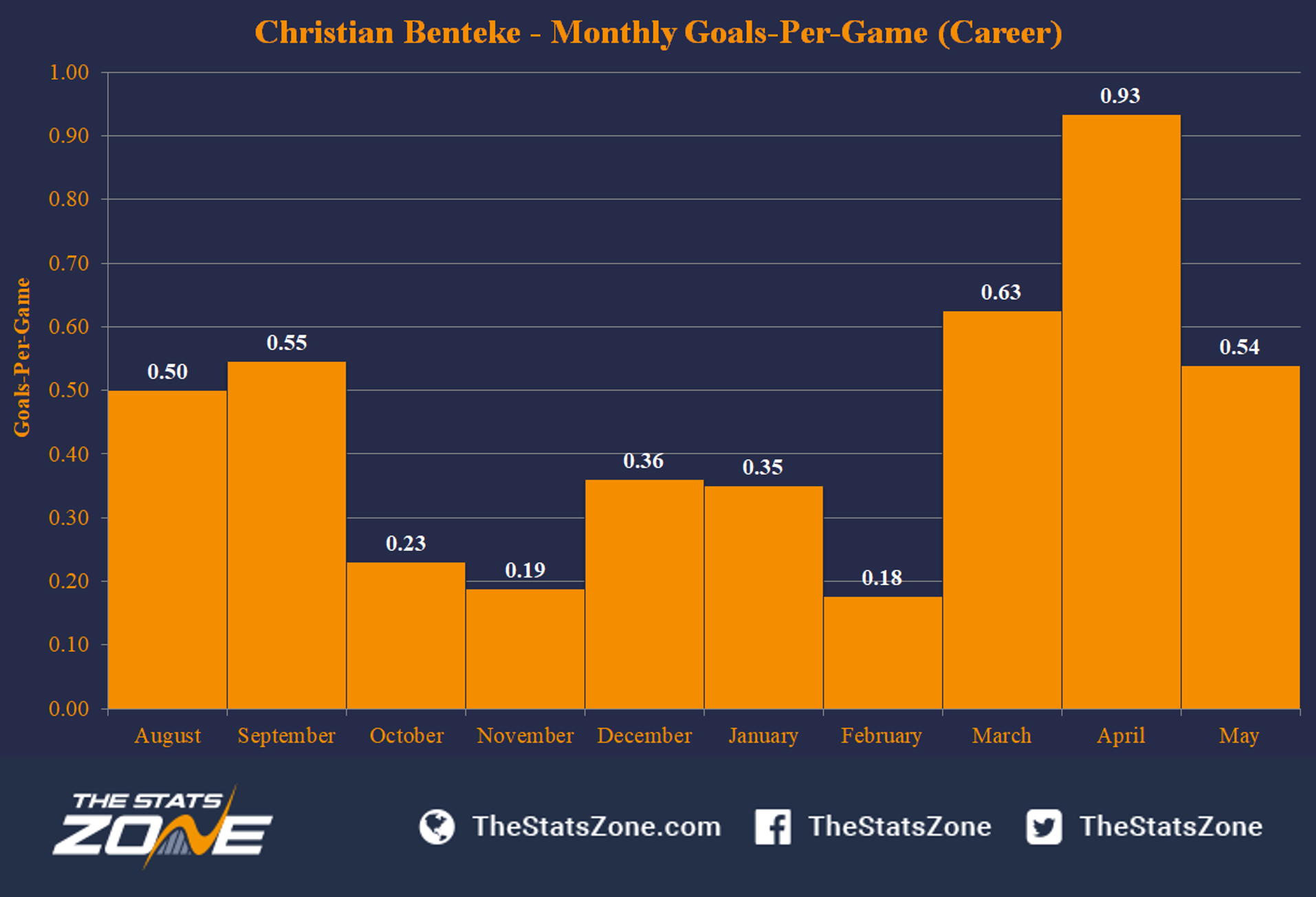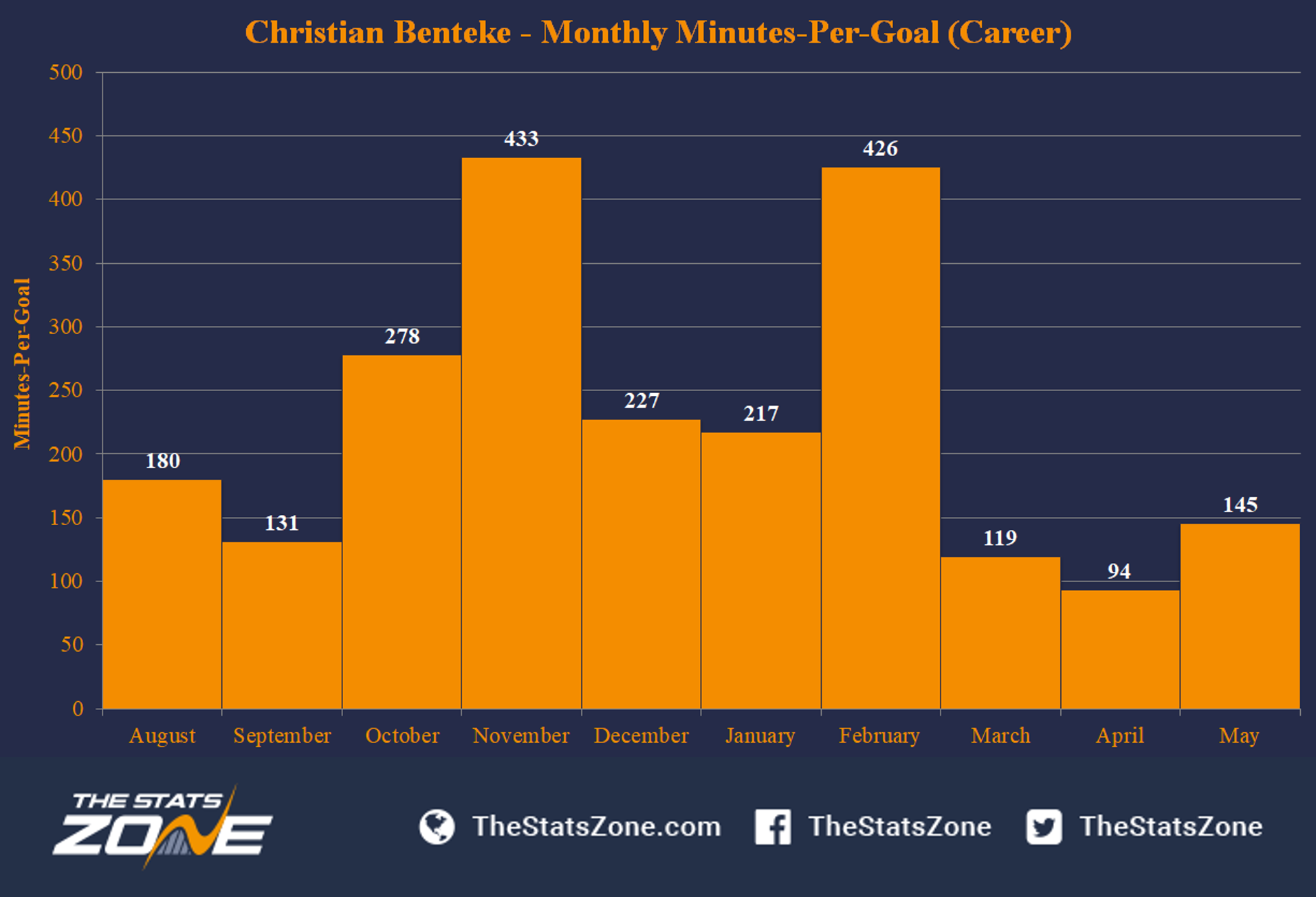 Benteke has failed to score a Premier League goal in the month of February since the 2012/13 season - a barren stretch that includes 15 matches and over 1100 minutes of game-time.
Jermain Defoe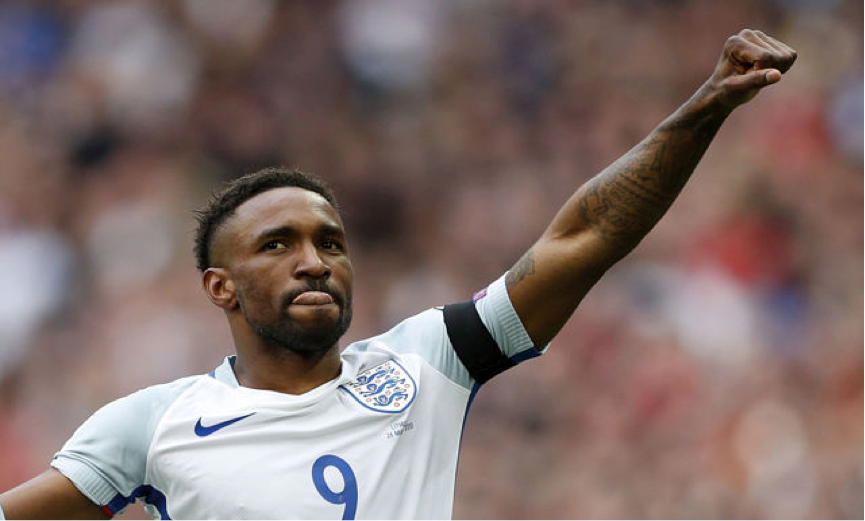 Jermain Defoe just scores goals and has been doing so in the Premier League since the 2001/02 season. Given the number of years Defoe has been plying his trade in the Premier League, it is perhaps unsurprising that his goal scoring exploits are spread fairly evenly throughout the different months.
Put simply, if he is in your fantasy team and is getting regular starts for his club, Defoe should score you points at regular intervals. However, there are a couple of months where statistically Defoe's output dips. These are October and April where Defoe scores less than one goal every five games and at least 350 minutes pass between Premier League strikes.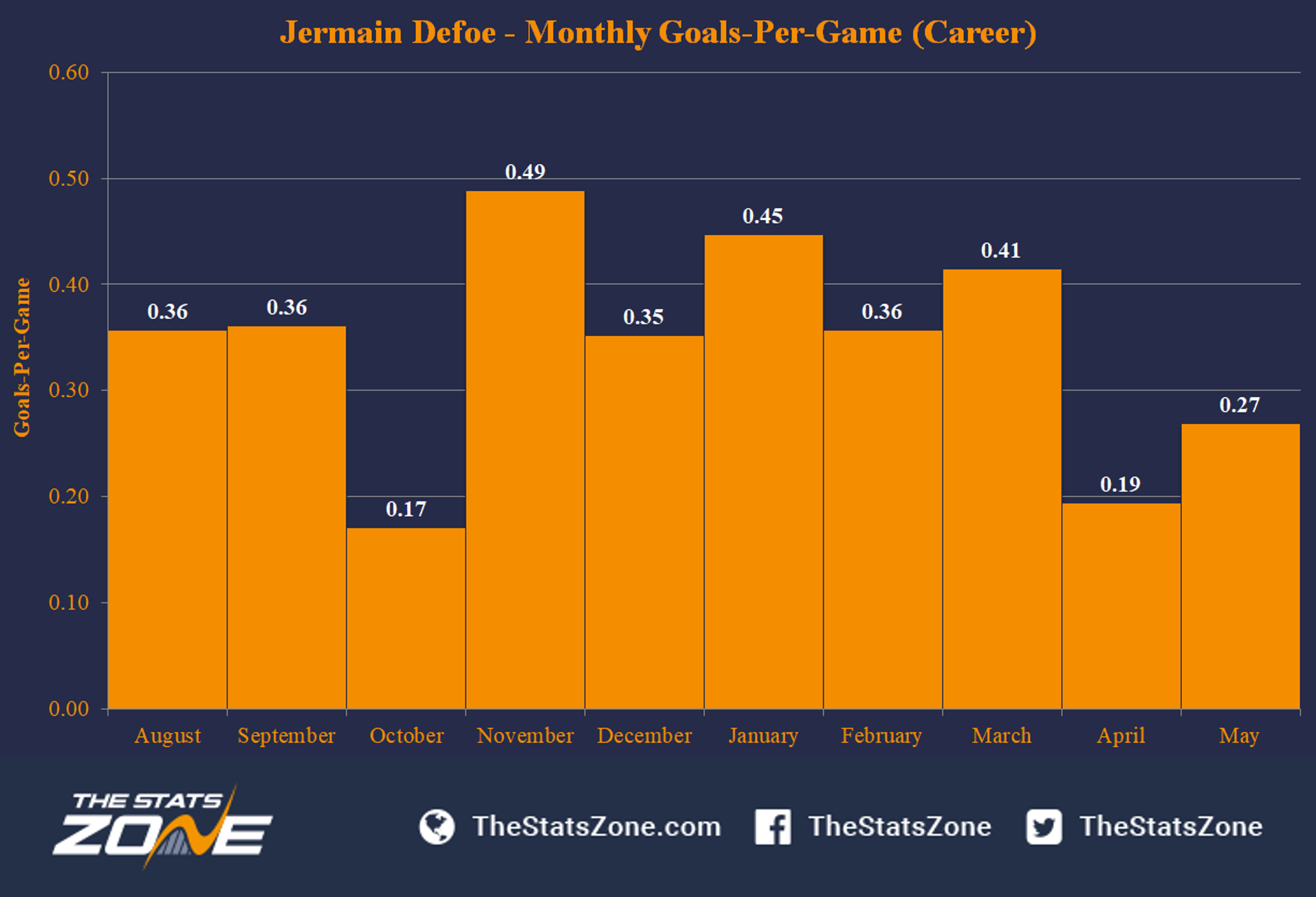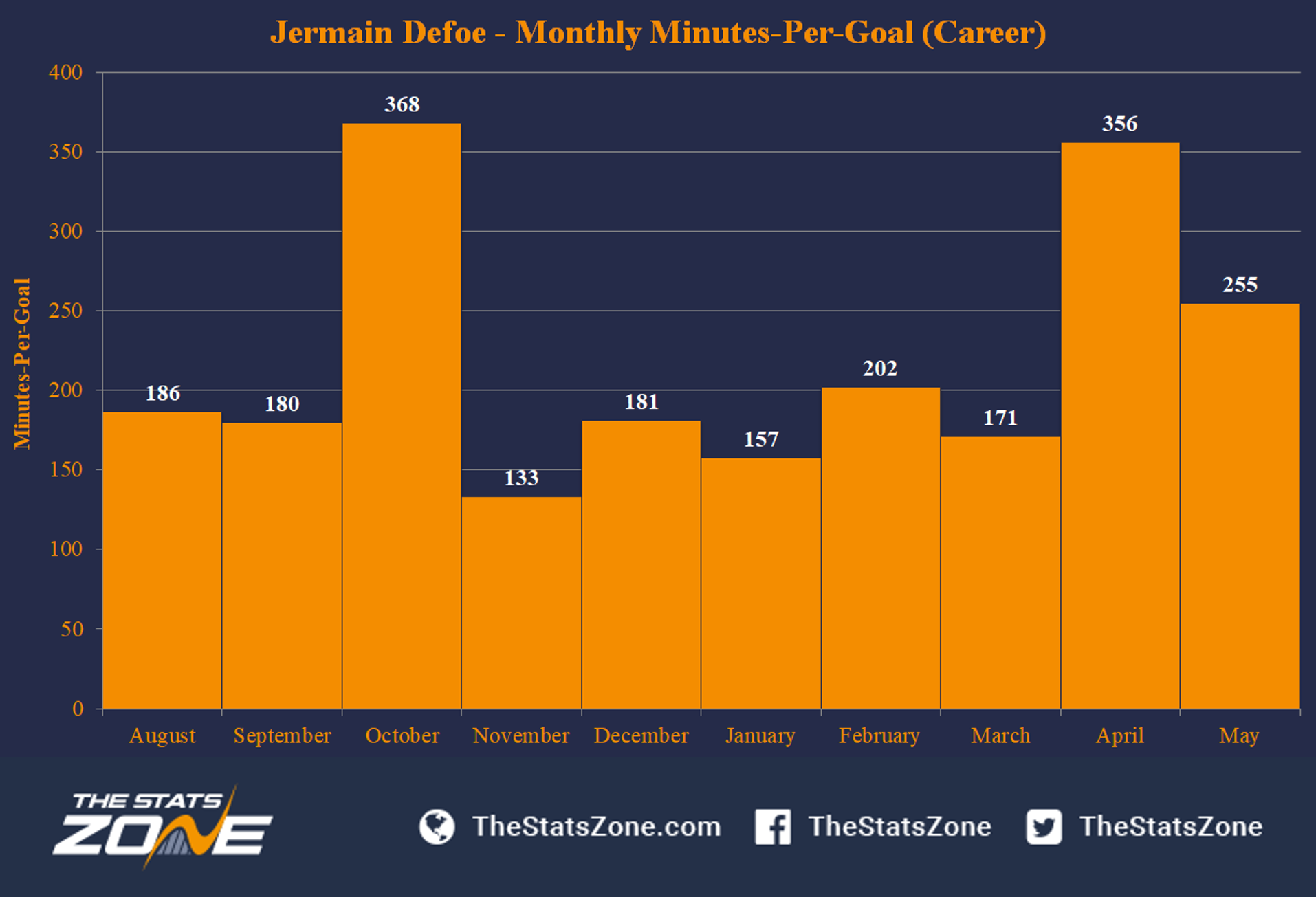 Defoe has never scored more than one Premier League goal in the month of October.
Overall
The following tables rank the seven forwards discussed from best to worst for each of the different months: