Each week, TSZ will produce both the optimum squad and optimum starting XI for the previous gameweek along with a number of other statistics. These squads will adhere to the FPL ruling system and therefore take into account:

Budget constraints – £100.0m for 15 players with the budget adjusted accordingly for the best XI.
Team constraints – No more than three players from any one team
*In the case of multiple players having the same point score, the cheapest will be included.
OPTIMUM SQUAD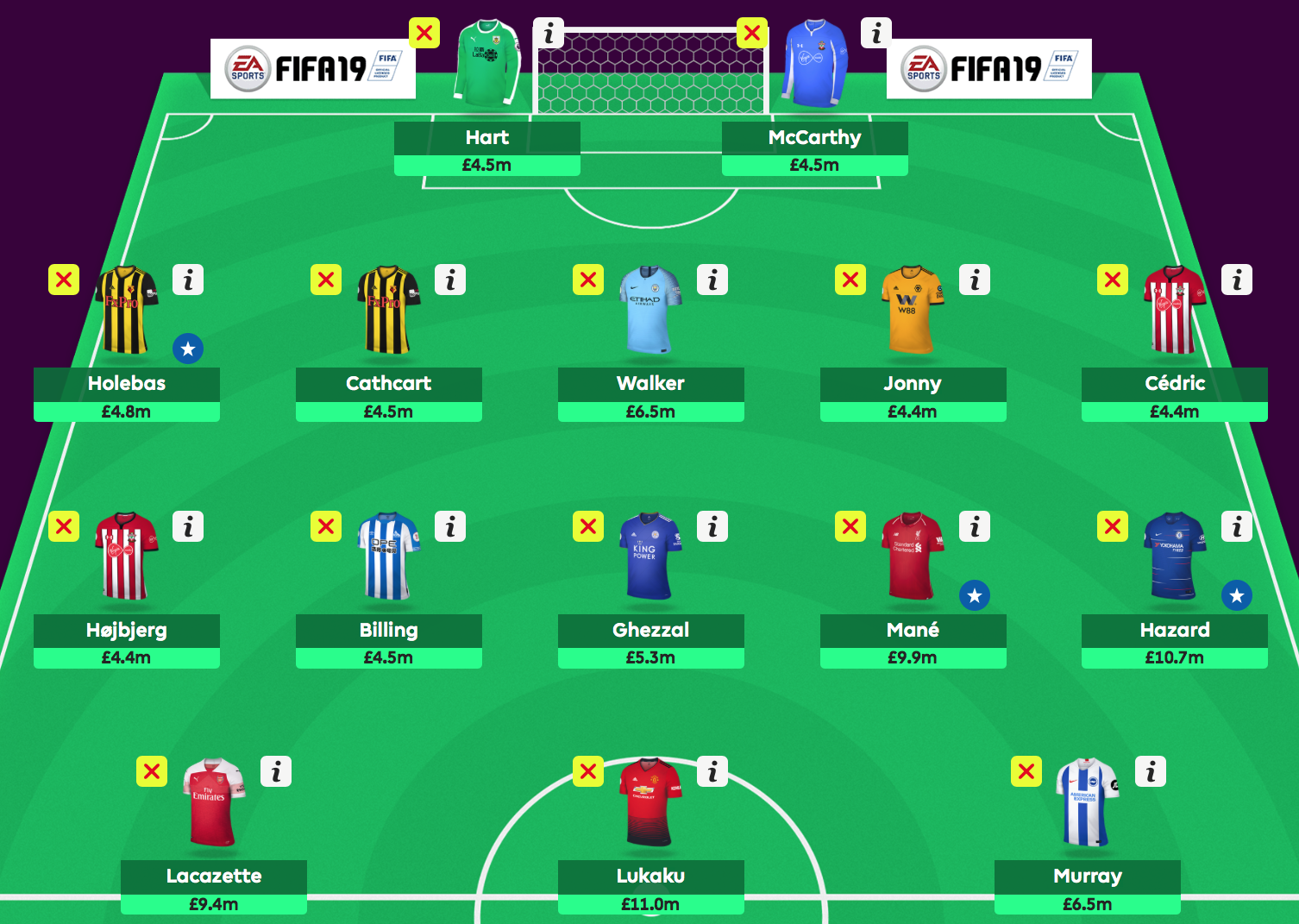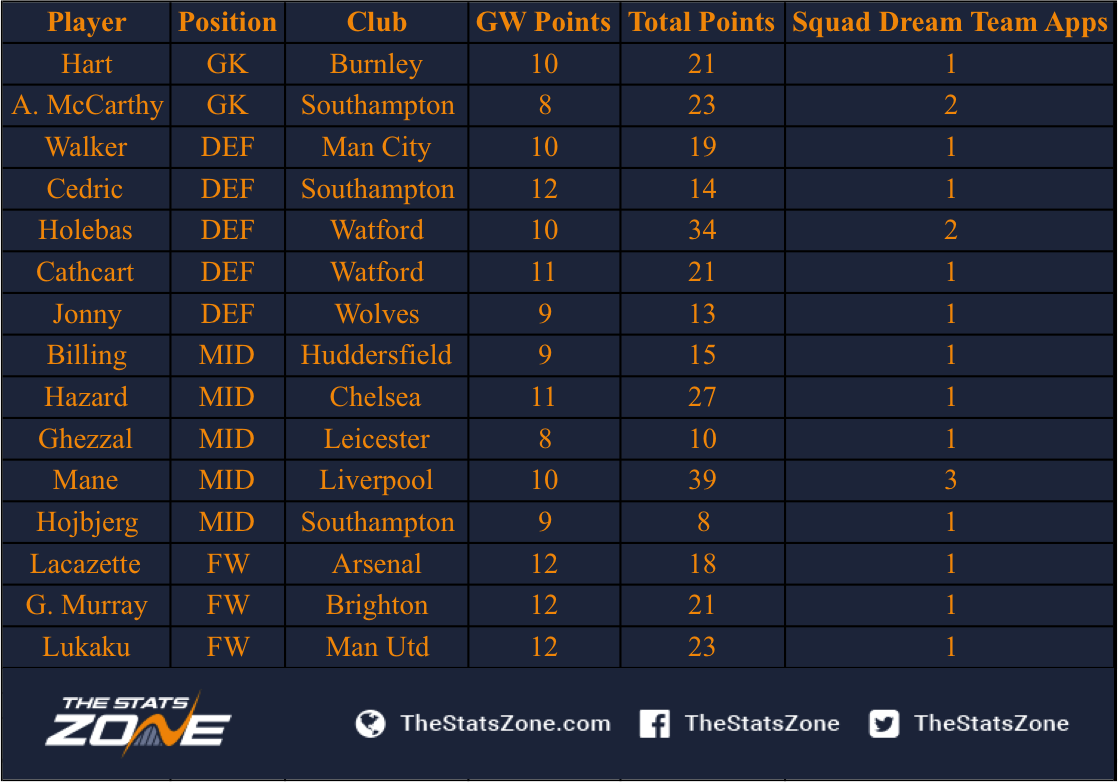 Cost of Squad: £95.3m
Total Points Scored: 153
Top Points Scorer: Lukaku, G. Murray, Lacazette, Cedric (12)
Highest Represented Club(s): Southampton (3)
OPTIMUM XI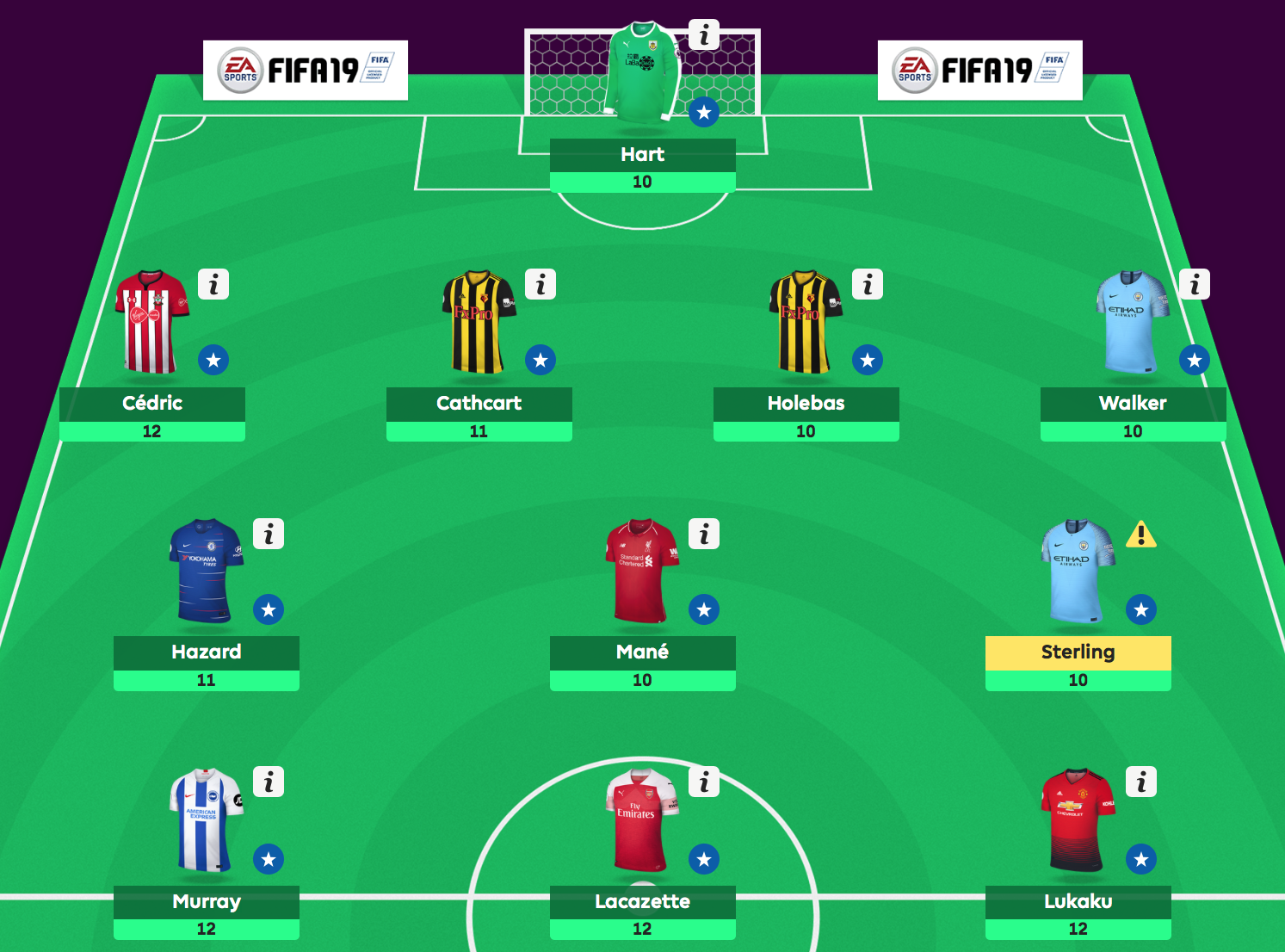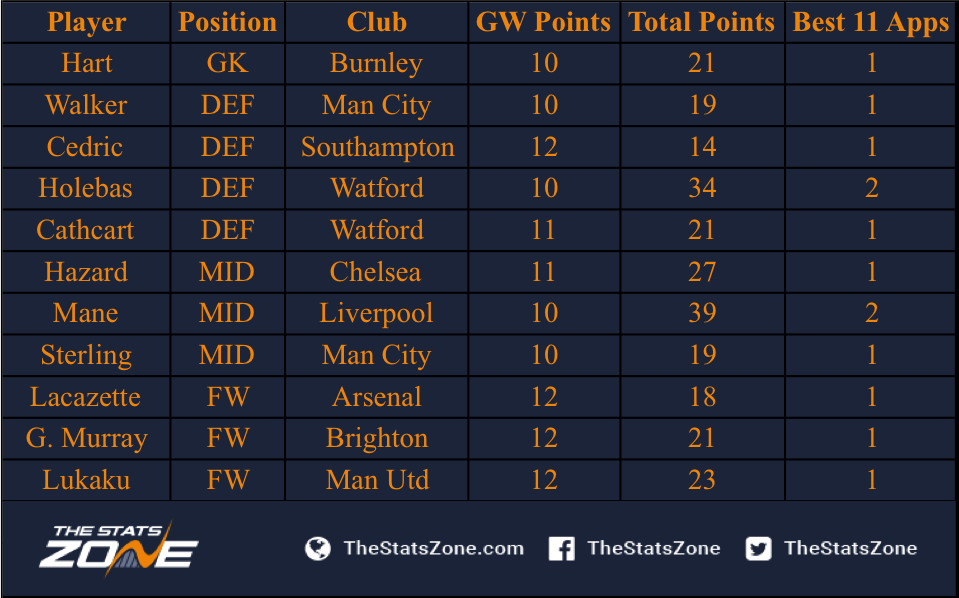 Formation: 4-3-3
Cost of Squad: £83.2m
Total Points Scored: 120
Top Points Scorer: Lukaku, G. Murray, Lacazette, Cedric (12)
Highest Represented Club(s): Watford, Manchester City (2)