Below is a list of players who are:
Ineligible to face their parent clubs in the Premier League and the associated gameweek(s) when this comes into effect.
Currently suspended.
Close to a suspension.
Currently away on international duty.
This page will be updated after each gameweek until the end of the season.
INELIGIBILITY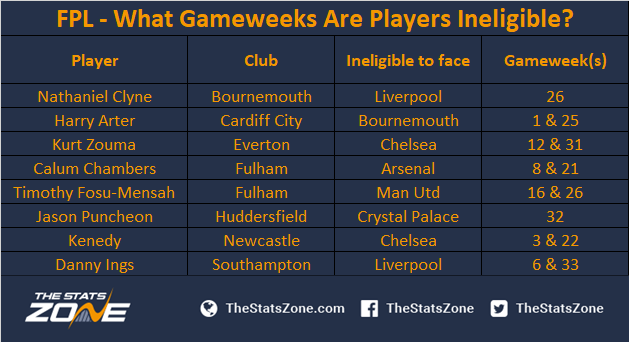 CURRENT SUSPENSIONS

CLOSE TO A SUSPENSION
A player who receives ten yellow cards, exclusively in the 2018-19 Premier League, by the end of Gameweek 31 will receive a two-match suspension.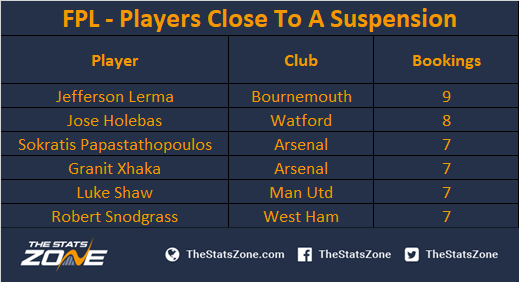 INTERNATIONAL DUTY

The 'Expected Back' column assumes that all teams reach the end of the tournament, meaning some players will actually return sooner than Gameweek 26. This table will be updated to reflect that.