AT A GLANCE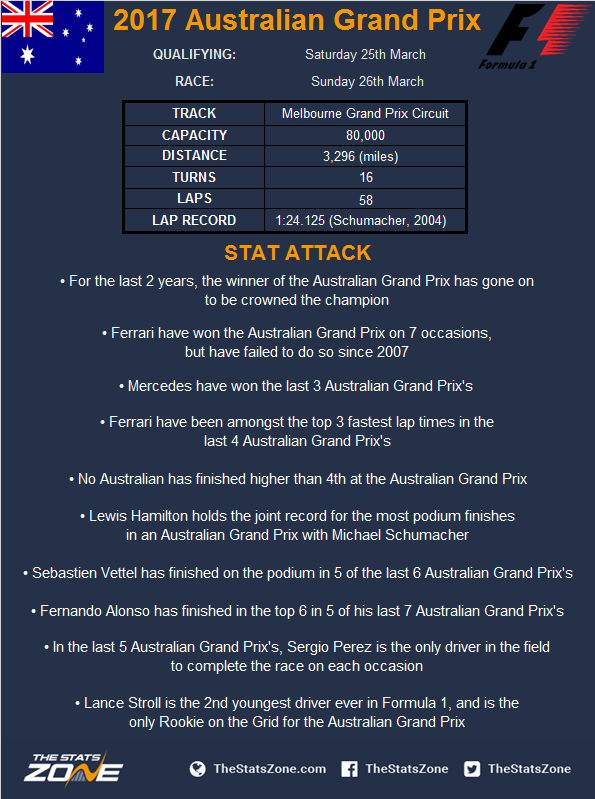 IN FOCUS




OUR SAY
It's all change in Formula One for 2017, as the new season finally roars into life at Albert Park in Melbourne, Australia, this weekend. Fan optimism is high. The sport has been radically revamped and promises a new thrilling high-speed era. An overhaul of the technical regulations has delivered a new breed of faster cars, with wider tyres and new levels of downforce.
The old ring-master Bernie Ecclestone has been removed, with Liberty Media now firmly in charge. There are three new heads, including former Ferrari and Mercedes guru, Ross Brawn, charged with 'improving the show' – bringing back the spectacle and the entertainment, which as any fan can attest to, is urgently needed.

Pre-season testing has given hope that Ferrari are looking like genuine title contenders, with the prancing horse finally ready to pounce. Vettel seems highly motivated with a machine finally capable of taking the fight to Hamilton, and there is still plenty of fire left in the iceman.
Red Bull also look likely to mount a challenge. The new aerodynamic regulations plays to their strengths and their driver pairing is an exciting one. However, despite their Renault engine looking a big step forward, there is still a power deficit to Ferrari and Mercedes.

Mercedes will still head into the season as favourites but they are looking beatable, with most commentators agreeing that they will form part of a three-horse race for the Constructors' Championship with the two aforementioned powerhouses.
PREDICTION
Our prediction for Australia is that the impressive pre-season pace of the Ferrari translates into a much needed win and morale boost for the sport and fans alike, with Vettel a strong contender to stand atop the podium in Melbourne. Whatever happens, a street circuit like Albert Park has a habit of producing an unexpected result; just what the sport needs to kick off the season.